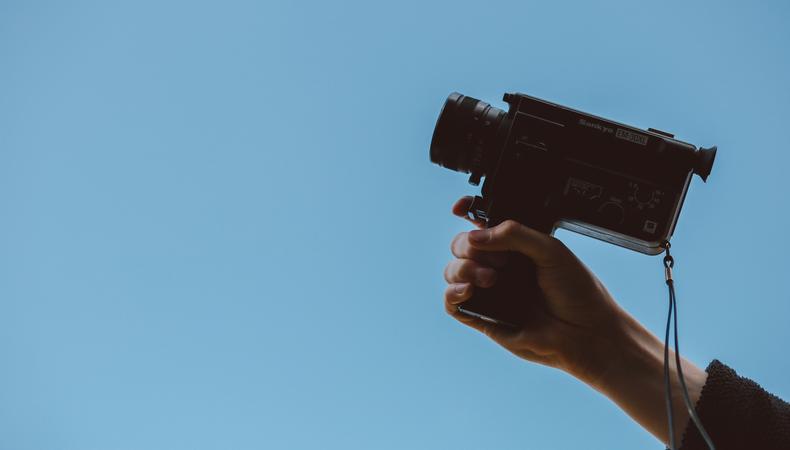 We believe that art can change the world. We believe in you. And we believe in your ability to bring the full force of your unique artistry to the industry. In the next couple of weeks, we're going to share our most essential self-tape tips that will help you take your audition game to the next level.
But before we dive in, here are a few facts you should know as you prep for the next 12 months of self-taped auditions.
Fact #1: The self-tape is the platform of choice for every level of decision maker.
With the director scouting in Atlanta, the showrunner busy on the set of her show in New York, the casting director in Los Angeles, and the search for actors now spanning the globe, the self-tape is becoming one of the most convenient ways to cast any show or film.
Gone are the days where you get a self-tape and you think, "No one's going to see this." In 2019, the self-tape makes casting a project (in the short amount of time we all have) actually possible.
Fact #2: The self-tape is no longer what you do when you can't get in the room.
Even the testing process is becoming a thing of the past! One self-tape can serve as your pre-read, your callback, and your test, taking you all the way to booking the pilot or the film.

Fact #3: Casting offices are open to self-tapes, even if they're not requested.
For those of you without representation who are considering skulking up to a casting office unannounced and dropping your headshot and résumé into a vat of other headshots and résumés hoping they'll be spotted by an intern, dusted off, and given to the casting director: Graduate yourself!
Share your talent with a self-tape instead.
READ: 7 CDs Share Their Best Self-Tape Advice
Casting Directors are realizing that the self-tape expands their reach and makes it possible for them to see work by new actors or actors who just cannot get in the room. And with just a click of a button! It's so easy that CDs are much more open to unrequested self-tapes than they are to headshots and résumés.

If your reps discourage you from filming and dropping off an unrequested self-tape, shoot the self-tape for yourself. You'll be in the practice of doing your work on tape and you'll get really good at it so that you're fully ready when called.
Fact #4: Fancy lighting or a studio that costs $150/hour is not going to book you work.
The technical elements of the self-tape are only there to serve the presentation of your talent. As long as we can hear and see you, and hear the reader, don't worry about anything but doing your best work.
On all of our shows and pilots, we see a number of actors via self-tape who are cast from those tapes. The lighting and angles aren't always fantastic but the work is. In the end, that counts most.

Now that we've shared these four self-tape truths, we want to encourage your artistry by going a few steps further. In the coming weeks, we'll be sharing more on how to make your work stand out in 2019. We want you to have all the insight you need to create powerful self-tapes that grab the attention of the decision makers and book you work. Check back soon for part two of our self-tape essentials!
The views expressed in this article are solely that of the individual(s) providing them,
and do not necessarily reflect the opinions of Backstage or its staff.