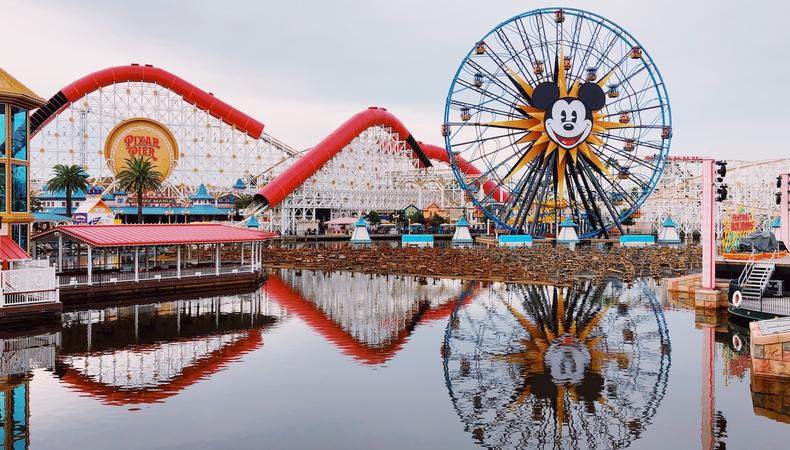 If you're looking beyond typical TV and film auditions for work, you may want to consider working as a performer at a theme park. Being in a different atmosphere other than on a set can be quite liberating. It lends itself to a more spontaneous and therefore at times more challenging experience for you as an actor.
Working at a theme park can be a great experience and fun as well. Here's how you can ace an audition and become a theme park performer.
1. Don't dress like a character you think you look like.
This is a big, glaring mistake that a lot of performers make going into the audition and it's problematic for a lot of reasons. First, it looks desperate. You must keep in mind that working as a theme park performer is a normal job and it can be a bit overwhelming if you're a super fan showing up dressed like a character. It can also be interpreted as you telling casting what you think you should be cast as which is their job, not yours.
Also, it really inhibits you because it may make it difficult for casting to see you beyond what you came dressed as. This can jeopardize your chances of getting hired. Just come well-groomed and dressed in something nice, neutral, and comfortable. You may have to do some basic movement choreography so dress in something that allows you to move.
What You Need to Know About Working at a Theme Park
2. Be friendly, have energy, and smile the moment you arrive.
Eyes are everywhere and the entire process is an audition. Just because you think someone isn't looking your way doesn't mean that no one is looking at you or that the audition is over or on a break.
3. If you don't get cast your first time, don't give up.
There are plenty of people who get hired after one, two, three, or more auditions. You may not have booked the job simply because there wasn't anything that fit your look or type at that very moment. That can change anytime and more often than not it does!
4. Always be ready.
Between auditions, stay ready by continuing to build your skill set as a performer. Work on your body movement, singing, improv, accents, and willingness to step outside your comfort zone by challenging yourself. This way you'll be more than ready for anything in your next audition.
Keep these main points in mind and you'll be landing a theme park performer job in no time.
The views expressed in this article are solely that of the individual(s) providing them,
and do not necessarily reflect the opinions of Backstage or its staff.