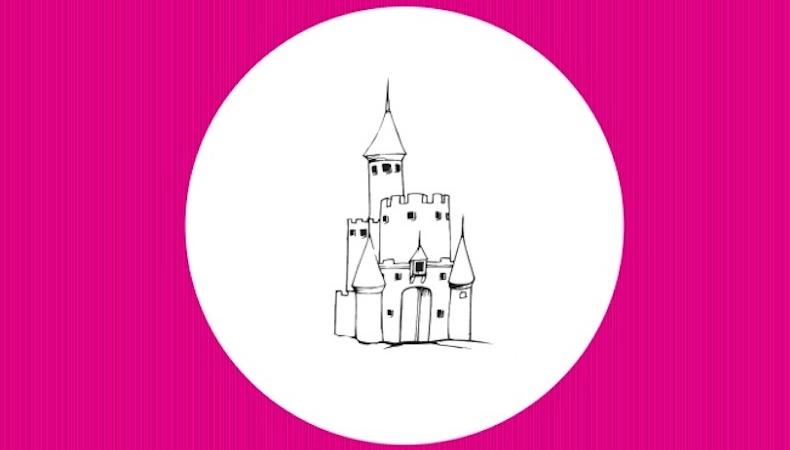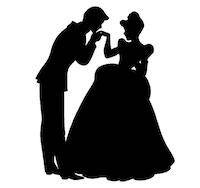 Be honest: you've always dreamt of portraying a Disney prince or princess. If not, you've certainly had elaborate fantasies about stepping into the globe-saving shoes of your favorite superhero, right? As actors, many of you probably even found your first performative yearnings doing as much as children. But just because you're a grownup now, that doesn't mean you have to let those dreams go unfulfilled.
Enter theme park performance, where you'll have the chance to entertain thousands upon thousands of visitors each season, and possibly even get to play some of your most beloved fictional characters. All the while, you'll be gaining skills which will benefit you for all future acting endeavors, as well as bolstering your résumé with a credit that can help you stand out to casting directors.
How, exactly, will theme park performance make you a more well-rounded actor? And furthermore, where can you begin to look for theme park employment? You've come to the right place for answers to these questions and more. Here, we've compiled a comprehensive guide for everything you need to know about working at a theme park—no Fairy Godmother required!
Why would I want to work at a theme park?
From opportunities to portray beloved characters to the prospect of consistent work, there are many reasons why a theme park job can and should be more than just a holdover until the next thing comes along. The best actors know worthwhile experience can be mined anywhere and that's certainly true of theme park gigs. Here are a few reasons why you should not just settle for a gig at a theme park, but actually go after one:
You will hone many characters:
While so much is uncertain in the life of an actor, the one constant is that, if you're lucky, you will depict countless characters throughout your career. Guess where else you will be expected to do as much? "Working at a theme park can be like acting in a variety show," says Robert Niles, a former attractions host at Walt Disney World's Magic Kingdom. "I've started the day as Tom Sawyer, switched to hosting the Country Bear Jamboree, then finished the day running trains on Big Thunder Mountain Railroad."
Theme parks are a fertile breeding ground:
If you're looking for concrete proof of the virtues of theme park work, you can look to some of the biggest stars of stage and screen for testimonial. Adam Jacobs, who originated the title role in Broadway's "Aladdin," told Backstage that the theme park grind prepared him for an eight-show-a-week schedule. Emmy and Grammy Award winner Steve Martin also has roots in theme parks, having sharpened his acting and magic skills at Disneyland's Merlin's Magic Shop. Even Golden Globe Award winner Michelle Pfeiffer spent some of her early days in theme park performance, portraying the titular adventurer in "Alice in Wonderland" in the Main Street Electrical Parade.
There are diverse types of theme park performance:
There are countless different forms of theme park performance, which can be suited to your unique skillset. "We have a variety of needs globally for Disney Parks & Resorts," says talent casting director Ray DeChiara. "Everything from highly skilled dancers, comedic improv actors, stunt drivers, principal vocalists, and a range of musical theater performers." Additionally, according to DeChiara, musicians, acrobats, overall stunt performers, and singing actors are all highly sought for various theme park gigs. Factor in the varying performance venues—street shows, full Broadway-like theater productions, parades, and character portrayals—and you're certain to leave your theme park role a more nuanced performer than when you began.
Theme parks can be just as valuable as summer stock:
Many actors think of summer stock as the foremost measure for gaining experience. But think of the similarities which summer stock shares with theme park performance: you're on your feet for long periods at a time and you're telling a story, forging a camaraderie with your fellow performers along the way. "A lot of students are told summer stock is the only place to go for summer employment," says Charles Bradshaw, Vice President of Entertainment at Cedar Point in Sandusky, Ohio. "But I really see an amusement park as somewhere where the repetition and live audience, day in and day out, is a great opportunity. It's amazing, when they come out of the summer, how much stronger they are."
Theme parks will make you a more versatile actor:
It's just a fact that working at a theme park will require you to be a somewhat malleable performer, a characteristic which will carry over into your future gigs. Take, for example, Morgan's Wonderland, a park in San Antonio, Texas, which is the first-ever designed to be accessible for those with special needs. Its Director of Entertainment, Nikki Young, explains that versatility is of the utmost importance throughout the hiring process. "One day you may be playing Morgan from the Wonder Squad for two hours, then you'll need to hop backstage and be a puppet, and you may end the day dancing at Joy's Dance Party," she says. "So I need people who aren't static in their skillset and are diversified."
Theme park gigs can provide steady work:
Looking for your next gig is often draining and all-too time consuming. It comes with the territory of being an actor, of course, but surely sometimes you wish a steady gig would come your way to alleviate the job search grind. Enter, again, theme parks, most of which operate under six-month or year-long contracts, giving you some peace of mind that lasts longer than the duration of your average month-long regional gig.
Theme parks have something to offer for performers of varied experience levels:
Whether you're new to the acting world and looking for a way to dip your toe in the water, or a more seasoned performer biding time between gigs or looking for a longer-term jon, a theme park job could be ideal. Both performers and the powers that be behind the scenes attest to the plethora of opportunity for actors of all levels. "We are a solid stepping stone for new performers to gain experience and for seasoned performers to make some money between other shows," says Shawn Greiner, Entertainment Supervisor of Legoland. Veteran performer Jennifer Warren, who portrays Dory in "Finding Nemo: The Musical" at Walt Disney World, has stuck with theme park work due to the unmatched stability it offers. "Where else in the acting world do you get full-year contracts?" she marvels. "I've been able to have a family and continue performing because of this great stability. And I honestly feel like the work is so important. We get to expose families to live theater—something many of them would otherwise never be exposed to."
How will theme park work develop my skills as an actor?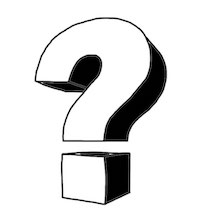 Above all else, you want to be sure that whatever you're doing is helping you to better and deepen your craft. Regardless of what, specifically, your given role is at a theme park, you will be developing various aspects of your skillset. Here's how:
You're always "on" and in character:
What is, perhaps, most unique about theme park work is that when you're working, you're always in character. There are no scene breaks or in-the-wings breathers. If you are Snow White, you are Snow White and every child and adult alike whom you encounter will expect nothing less. This is fantastic practice for an actor, as it requires lightning quick-on-your-feet thinking while remaining in character, as well as a heightened ability to become fully immersed in and in touch with your role.
You'll learn how to improvise and work on the fly:
Theme park work will also sharpen your improvisation skills to a fine point, which will only benefit you for all future projects, but particularly live performance. Ask any theater vet about the blunders they've had to endure onstage (be it technical errors, line droppings, mid-performance understudy swaps), and the list will be tiresome. Theme park work, which entails the ever-unpredictable variable of interaction with patrons, will lay down a framework so you're able to handle any curve balls thrown your way.
Theme parks build stamina:
You're an actor so you already know that this business is not for wimps. Whether you're on a film or TV set for a 14-hour day or in previews for a show which has performances at night with rehearsals during the day, endurance is vital to maintaining as an actor. Theme parks can help prepare you for the grind. "An amusement park in the summer is an incredible training experience," says Charles Bradshaw. "The fact that [actors] are working seven or eight hours a day, six days a week, gives an opportunity to exercise their muscles, to do the acting work, singing, dancing, whatever." That repetition and exposure to interactive performance will render unequivocally useful for performers of all experience levels.
Your communication skills will be increased:
As actors, the ability to clearly and thoughtfully communicate—with anyone—is imperative. You'd be hard-pressed to find a more effective way to flex that communicative muscle than at a theme park, where you will interact with people of all ages and walks of life on an hourly basis. "Communication skills are incredibly important in a theme park," says Six Flags Corporate Director of Entertainment and Events Scott Sterner. "We have thousands of people coming in a day, so it's not just being a face but also being a character and communicating as the character."
You may have opportunities to create characters:
Some performers wait their entire careers to build characters from scratch. At a theme park, you could very well have the chance to do so from the time you come onboard. Joseph Regan, for example, has performed at Renaissance fairs throughout the U.S. for two and a half decades. In a recent gig for the Sterling Renaissance Festival, he portrayed the villainous Earl of Warwick, a role he created from the ground up, with the collaborative help of his audiences. "With interactive theater, your writers, 50 to 70 percent of the time, are your audiences," he explains. "There's a lot of rain, for example, and they react to that and you react to what they do. It's improv; every single day is different."
You'll receive training applicable to other performance venues:
Having a theme park in your credits is a bar none indication that you can handle a lot as an actor, and casting directors will take note. "We have a lot of people who leave us and go on to work on cruise ships, work at great regional theaters or book a national tour, or make it to Broadway," says Dan Fisher, area manager for resident shows at Hersheypark in Hershey, Pennsylvania. "They say that working at Hersheypark—working in an amusement park setting—was a great training ground for them."
You will gain consummate professional experience:
Tacking onto the above, it's important for prospective theme park performers to understand that these gigs are of the highest legitimacy, and they are regarded as such within the industry. "These are professional jobs and opportunities that can springboard [actors] to other opportunities," says Pete Owens, director of public relations at the Dolly Parton–owned Dollywood in Pigeon Forge, Tennessee. "They have an opportunity to work their craft in front of a couple of million people over a season."
Theme parks will grant you henceforth unflappability:
In addition to physical stamina, theme park work can help to toughen you up mentally, putting ice water in your veins for future auditions or nerve racking gigs. "After doing a performance every two minutes in front of hundreds of rowdy audiences each night, it will take a pretty hard-core film shoot or audition situation to faze you," says John Harlacher, co-director of New York's seasonal haunted house, Nightmare. It makes sense, then, that Harlacher insists the best performers take a handle-anything approach. "Be ready to have many strange situations and requests thrown at you. The actors who bravely jump in are the ones we consider."
RELATED:
Are there regional differences in theme parks I should know about?
We're sure glad you asked! Okay, you didn't, but it's important nonetheless, because there are definitely some key differences in theme parks depending on the region they're located. Here they are, simplified below, so you know what to expect from Florida to California and everywhere between:
Sunny climates + major corporations = year-round parks:
This mainly refers to California and Florida which, uncoincidentally, are both homes to the United States' two most well-known Disney parks, Disneyland and Disney World.
Seasonal parks:
In every state throughout the country, you're bound to find a theme park of some sort that operates seasonally. These parks will tend to be smaller than the aforementioned on either sunny coast. Therefore, roles may also be smaller or fewer and further between.
Seasonal performances:
Some year-round parks will mount specific attractions for holidays or occasions, such as Halloween, Christmas, or the start of spring. These will require an influx of performer hires for a specific duration. Additionally, some theme parks are created in honor of and devoted entirely to these events (the most popular of which is, of course, Halloween and its ensuing haunted houses, so prepare to get your ghoul on).
Certain climates will bear specific obstacles:
Hotter or more humid climates like Florida will bring with them added challenges such as overheating and dehydration. It will also increase the likelihood for physical exhaustion, however, that can occur in more temperate environments, as well. Therefore, the most crucial advice for theme park performers, regardless of where they are in the world, is to stay hydrated and stay focused, which will help you brave all elements in stride. "Maybe you're cold, hot, hungry, thirsty," says Joseph Regan, the veteran Renaissance fair performer. "Maybe it's 100 degrees out, you're wearing this hot clothing and thinking, I don't think I can make it. But that [mentality] will help to refocus you."
How and when can I get a theme park job?
At this point, we hope to have illuminated the merits of theme park performance and perhaps you agree that this could be a great building block for your acting career. So, how do you actually go about booking one of these great gigs? And when? Here's what you should know:
Backstage:
By reading this guide, you're already well on your way to booking a theme park gig. Backstage is one of the most useful resources you could have for booking any job, and our extensive casting notices are proof of that. But you can also tailor job opportunities to be more specific, such as theme park gigs. Head to Backstage's homepage, go to the first Casting Calls tab, filter on the right to "Performing Arts: Theme Parks," and you have instant access to tons of opportunities right before your eyes.
The theme park heavy-hitters:
Backstage can surely help you to find individual jobs that suit you. But there are also certain parks that seek talent on a more regular basis, or via more unified measures. Below, Backstage has rounded up how three of the biggest parks find their performers:
Six Flags
Pegged as "the best job you'll ever have," Six Flags prides itself on being just as thrilling a place to work as to visit—especially for performers! To see what parks are hiring and what positions are available, visit sixflagsjobs.com and filter "Job Type" to "Entertainment" on the drop-down menu at the top of the screen. From there, see what jobs interest you, click apply, register an online job applicant account for Six Flags, and go from there! When you're done, you can also stay worry-free by tracking the status of your application.
Universal Orlando
Universal Orlando is known particularly for its stellar shows and stage recreations of its studio's most classic films. To do it all, they need you! Casting directors at Universal regularly host auditions at 1000 Universal Studios Plaza in Orlando, Florida, for actors, dancers, singers, stunt performers, and more. To schedule an appointment, simply visit universalorlandojobs.com/auditions for the most up to date information. All talent must be 18 years or older to be cast. For some great tips exclusive to the Universal Orlando audition experience, click here.
Disneyland
Now celebrating is 60th anniversary, where better to work as an actor than the happiest place on Earth? Disneyland has been a hub for on-the-rise California-based talent since the very beginning, employing street greeters, parade performers, and stage stars alike. To find the next opportunity that could become your big break with Mickey and company, Disneyland's audition calendar at disneyauditions.com is consistently updated and user-friendly. The site also offers insight on what the Disney audition process is actually like and what the job entails. "We try to have that 'Disney take' on the audition where everybody feels welcome," Walt Disney Parks and Resorts casting director Darla Hayward recently told Backstage. "Those who have what it is we're looking for easily rise to the surface."
When should I look for a job?
This will, again, vary depending on the individual park's schedule and needs, but there will generally be periods throughout the year more prime for hiring than others. Six Flags Great Adventure in Jackson Township, New Jersey, for example, starts their hiring process in the depths of winter. The park's public relations supervisor Kaitlyn Turi says February is the month in which the park starts "looking for dancers with backgrounds [in] musical theater and jazz, actors and models to play superheroes on the street, and people great with children."
The iconic Dollywood, owned by and devoted to the even-more-iconic Dolly Parton, also starts its search for talent very early in the year; auditions are held in January in Nashville, Tennessee. "We give our performers an opportunity to perform at a theme park that's owned by one of the most famous, world-class entertainers out there," Roger White, the park's stage manager and auditions coordinator, tells Backstage. White adds that Dollywood, the largest tourist attraction in Tennessee, tends to seek actors "interested in doing a couple of shows and making their résumés look better, and moving on to somewhere else."
Again, there are some parks that are hiring all year long (and not just in those sunny climates). So, if you're looking to get hired right now, Backstage has compiled the seven theme parks which are always hiring:
Auditioning for a theme park:
Whether you love auditioning or it's the very bane of your existence, you do know how instrumental it is in your career. Auditioning for theme parks is in many ways just like auditioning for any other project onstage or screen. But there are a few specifics you should know pertaining to theme park auditions and what exactly theme park casting directors are looking for in an auditioner. See them here:
What do I need to know or do before I audition for a theme park?

What are theme park casting directors looking for in a performer?
What training do I need?
An especially awesome aspect of theme park performance is, unlike most other theater or on-camera gigs, prior acting experience isn't necessarily required. In fact, this might be just the thing to help you gain experience for those subsequent jobs! "[We] generally look for people who have had some acting experience," says Dinky Gowen, show producer and resident magician at Beech Bend Park in Bowling Green, Kentucky. "However, over the past 10 years there have been several fantastic performers who just had a natural talent."
That is to say, there is no specific training you must procure in the hopes of landing a theme park gig. Instead, approach the prospect as you approach acting in general, and continue to seek all of the training you possibly can. (For helpful tips to do so, check out Backstage's guide on How to Become an Actor, which is bursting with insight for training and beyond.)
What are the differences between acting in a theme park and acting onstage or on camera?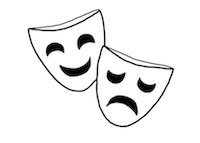 Though there are many similarities between theme park performance and other forms of acting (many of which we've mentioned above), there are unique aspects of theme park gigs that you may not experience elsewhere in your career. Don't be caught off guard; check them out below:
Your role may evolve:
When you book a role in a play or musical, that's generally the role you will have for the duration of the show (with the exception of understudies or covers who might get bumped up). The same applies to television and film: when you land a job as a series regular or supporting part in a film, you're not going to thoroughly redefine the part halfway through the production. Theme park work is less stringent. "The biggest thing that takes getting used to when coming from the theater world is if you do a long run in a show, you do that show for however many weeks or months," explains Bill Barnett, who has been a performer at Universal Studios in Orlando, Florida, for 23 years and recently took on the role of the Wand Keeper at the Wizarding World of Harry Potter's Ollivanders wand shop. "The thing about working at a theme park is that some roles are improvised and some are more structured."
The audience may feel more personal:
In any live performance, the performer-audience relationship is going to influence the piece. However, Barnett believes that in theme park performance, that intimacy is intensified and performers should be prepared for it. "In theme park experience you see every face much more than if you're in a play where you don't necessarily feel that when looking out into the darkness," he says. "You're so much more conscious of the people making the hard-earned trip for a family of four coming from Iowa. You invest more."
Are there any famous actors who got their starts at theme parks?
We already mentioned that Broadway's Adam Jacobs, legendary Steve Martin, and Michelle Pfeiffer all spent some of their early performance days working at theme parks. But they are hardly the only ones. Kevin Costner worked on the Disneyland Jungle Cruise decades ago (where he met his first wife, who was portraying Snow White at the park), and comedian Wayne Brady portrayed Tigger the tiger at Florida's Walt Disney World. Stage and screen actor Taye Diggs also had a theme park job, performing at Disneyland Tokyo before landing his star-catapulting role in the original cast of "Rent" on Broadway.
Will working at a theme park interfere with auditioning for or performing other jobs simultaneously?
Even if you currently have a job at a theme park, it's natural (and often encouraged) that you're looking towards the next thing concurrently. Fortunately, theme park producers are generally aware of this dynamic, and have plans in place to anticipate it. Most theme parks, in fact, support their performers in their pursuit of other acting opportunities. "When full time theme park performers do outside performances at local theater companies, it is respected by the park, and the parks will often work with them to help make it happen," says Cory Warren, the development director for the Garden Theatre in Florida.
Legoland's Shawn Greiner echoes that sentiment, and explains that Legoland typically casts each role three deep so performers have flexibility with their schedules. "Most of our performers use this as their day job while performing in other theater companies as well," he says. Additionally, theme park work can even help give you the edge for finding other inside-the-park work via free access to the park, advance notice on job postings, and an inside look at how the company operates.
Inspired to book a gig? Check out our Backstage casting calls!