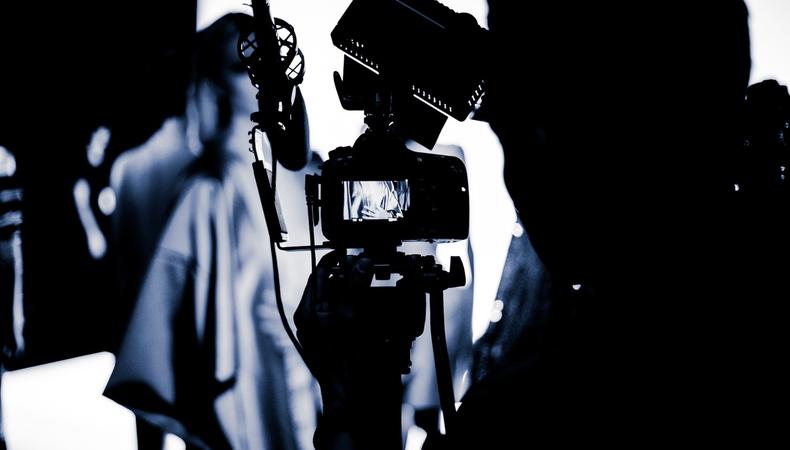 You've been booked to model for a print ad and you're heading to set tomorrow. It's the night before and amid the excitement for what's to come, a question pops into your mind: "What the heck do I bring?"
How to Find Modeling Work Without an Agent
Your set bag is important. This is where you'll keep your personal effects along with other essentials to get you through the day. Even if you know ahead of time you'll have your own dressing room, I still strongly encourage you to have a well-packed bag. Whether you have a trailer or are sitting in folding chairs under a canopy outside, things you didn't plan for will undoubtedly happen.
Packing and planning for a shoot can sometimes be tricky. But if you view it as similar to taking a one-day trip, you'll be halfway there. You want to pack enough so you're prepared, but not so much that it looks like you're moving in. Either way, it's especially stressful when you're trying to prepare for the ever-existing "unknown" that is life on set.
Here are some items you should bring.
1. Baby Wipes
These are so useful. I recommend buying a big package and throwing a few in a ziplock bag when you go to set. They're great for spills, cleaning off your hands, or if you get anything on your clothing. They also come in handy for wiping off your makeup on the drive home after you've finished with the shoot.
2. Deodorant
Specifically clear deodorant and roll-on is even better. The last thing you want to do is mess up the wardrobe or designers' clothing. It also won't show if you need to raise your arms while posing. Plus, if the day carries on a little longer than planned, you'll be able to touch up.
3. Pasties
Pasties and nude-colored undergarments can save the day in the event you end up wearing something more revealing than intended. These can also be useful since you can't account for the lighting and a lot of items look especially sheer when under direct or bright light. Bring both of these items for fittings as well as include them in your set bag.
Don't have pasties? Track down Band-Aids from the first-aid kit. In a pinch, they can be used in lieu of pasties. They'd need to be a flesh-colored tone versus those Disney ones though, as adorable as the latter might be.
4. Makeup Bag
Bring a bag with enough items for a fresh face. As I mentioned before, sets are very unpredictable places and sometimes makeup artists don't even show up. I've found myself in many situations where I've had to do my own makeup or even help others. This is why we come prepared!
5. Tide to Go Pen
I can't tell you how many times this silly little thing has saved the day. I'm somewhat prone to accidents, so to be careful I like to have it with me at all times. I realize not everyone may be as klutzy as me, but you never know. For all the times you don't need it, it will at least be there for the time you get some fake blood on the collar of your sweater. Then there's also the best case scenario where the director spills a little vanilla latte on her brand-new, custom-tailored, lily-white skirt mere minutes into a shoot. A complete disaster! But who swoops in to save the day? You do. You're welcome.
Your set bag can include other items too. Some other options are a light sweater, nonperishable snacks, water bottle, Tylenol, feminine products, hand sanitizer, toothbrush, toothpaste, and a book to keep you entertained on downtime. Show up prepared so nothing will stand in the way of you having a successful shoot.
The views expressed in this article are solely that of the individual(s) providing them,
and do not necessarily reflect the opinions of Backstage or its staff.