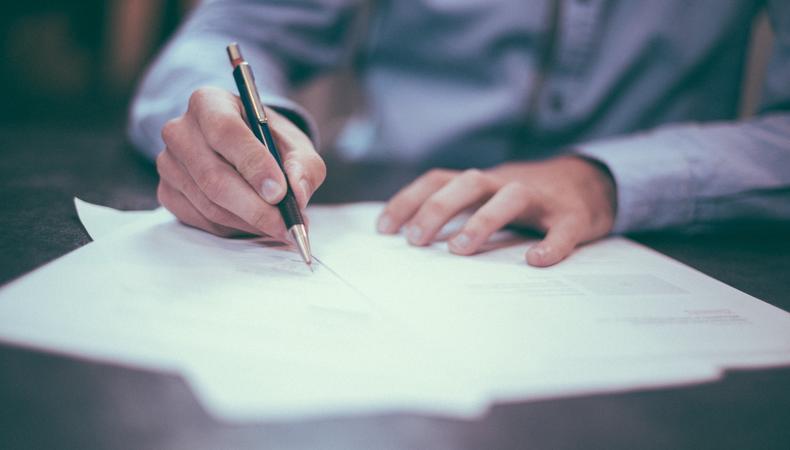 As actors, our résumés are important. Let's be honest, all of us want to have an impressive one. In an industry where everyone wants to standout, it's easy to think you can easily do that to your résumé and make it unique. However, your résumé is actually one of the most important areas where you need to blend in instead.
Here are five things not to do to your résumé.
1. Don't use fancy colored paper or fonts.
In our quest to standout, it might feel like a fancy, colored paper will do the trick. But in truth, it just screams unprofessional. Résumés should be on white paper with black ink in a legible font. I promise that your bright pink paper or fancy font is going to make people remember you for the wrong reasons.
2. Don't include reviews, announcements, comments, or long links.
In your need to make sure they know how great you are, it's easy to think that including a recent review or attaching a postcard from the show you're in right now will help your cause. It doesn't. Don't include a long link to somewhere they can access your other info either. Yes, you may include your website, but make it a short easy link. Just including JohnSmith.com is fine.
READ: How to Build Your Digital Brand as an Actor
3. Don't add credits you didn't really do.
Lying on your résumé is the number one way you can sabotage yourself. Never lie on your résumé. Never pad your résumé. Never say you played the role if you were only an understudy. Of course, include that part, but be honest that you were an understudy by putting "u/s" next to it. I guarantee lying will come back to bite you 100 percent of the time.
4. Don't put every credit you've ever done.
I know you want to show how many times you've been cast, but there comes a time when those credits from when you were 20, and now you're 40, are not helping you. Even if you think your best credits were back then, take them off. A clean résumé that lets people easily see who you play now is the only thing necessary for those looking at it. Consider it a sample of what you've done, not the whole five-course meal.
5. Don't pad your special skills.
If you put that you can play the piano, you darn well better be able to sit down that minute and play something, because they might indeed ask. If you can "kinda, sorta" do an Irish accent, don't include it on your list of dialects. Be concise with the accents you are truly proficient in and never say "all common dialects" or "all standard accents." Be specific. Know what you can do.
So, take a look at your résumé. Make sure it showcases who you are, the roles you can play, and, most importantly, that you're a professional.
The views expressed in this article are solely that of the individual(s) providing them,
and do not necessarily reflect the opinions of Backstage or its staff.