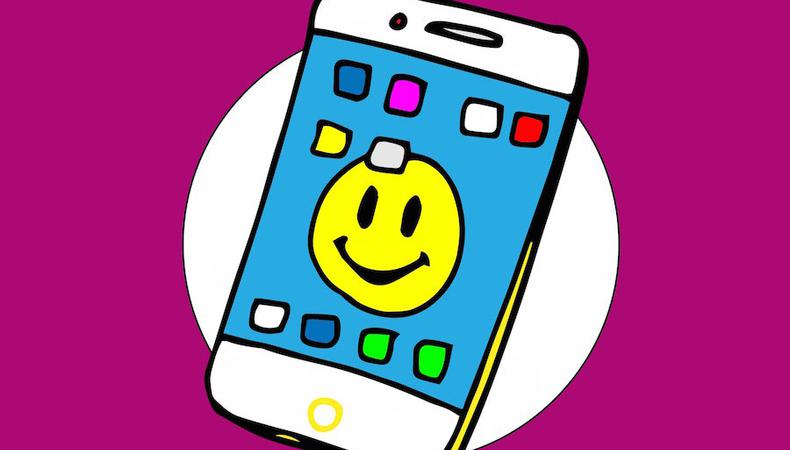 Are you a performance artist or actor looking to build their digital brand? Congratulations, you've come to the right place to discover more about using Instagram, YouTube, Twitter, and more to establish yourself online and build your following.
Here, we'll supply you with all the information and tools you need to create and maintain your digital existence from the ground up, which will, in turn, help you book auditions and jobs. Before we dive into the nitty-gritty, though, here's a helpful example from outside of the world of acting.
Let's say you've cut your finger and need to cover up the wound. What household product are you going to reach for? That's right: a Band-Aid. Even if the brand of the product you're using isn't actually Band-Aid, you're still going to call it that because the product's branding is so ubiquitous that, frankly, there isn't even another word for it in our lexicon.
As an actor, you're a product just like any other, and products need to be branded so their audiences know what to expect when they decide to "purchase" it (or cast you!). But what even is a brand as it pertains to you as an actor? That's a great place to start!
Your brand is how you see and define yourself as a performer and how you ensure that others perceive you the same way.
If that sounds conceptually elusive, well, it is! But you're also the only person who can figure it out for yourself, and it's actually simpler than you might believe. Allow Backstage Expert Ratana Therakulsathit to break it down for you:
Step One: How do you see yourself?
Complete these two sentences: "I am…" and "I am not…"
Finishing these sentences helps you understand your core values and attitudes. The words you choose should reflect your beliefs, outlook, and general demeanor. Try to keep it to three words. For example: "I am… organized, insightful, playful. I am not… rude, gruff, unprepared."
Understanding these qualities forms the foundation for your brand. It's your general outlook on life, and it follows you regardless of context. These qualities are true about you whether you're on set, at your survival job, or hanging out with friends.
Step Two: How do others perceive you?
This is what's seen on the outside based on others' experiences with you. Two simple ways to complete this task come to mind: taking an informal survey (like a quick post on Facebook or sending an email to 10–20 people in your circle) and looking at past feedback from teachers, bosses, friends, and family.
The social media/email method: Post a note to your social media feed or send a short email asking for feedback. Try something like:
"Hi friends,
Quick favor? I'm trying to understand my personal brand and am conducting a little experiment. In the comments below (or respond to this email and) share 1–3 adjectives that describe me (the good and the bad—I can take it).
Thanks!"
The past feedback method: Gather up any feedback you've gotten from your day job, co-workers, casting directors, teachers, etc. Look for the adjectives that describe how you work, your outlook, even your shortcomings, and make a list.
Step Three: What patterns do you notice?
Look for the 1–2 words that continuously pop up in the feedback you receive.
Step Four: What's your brand essence?
Combine your own descriptions of yourself with the descriptions from others to define your personal brand essence. Your brand essence is your very own unique peanut butter cup. Merging others' impressions of you and your impression of yourself creates a fuller picture of your brand.
Step Five: Does this feel like me?
Now it's time for a little self-reflection and iteration. Ask yourself if that brand essence you came up with in the previous steps sounds like you. If it does, great! You're on the right track. But if something isn't resonating, go back to your lists and play around with how you combine words. Sometimes it takes a few tries to get it right.
To build your digital brand, at the very least, you'll need social media platforms like Instagram, Twitter, YouTube, and Facebook, and a website.
With the rapid pace of digital evolution, there are constantly new digital tools at an actor's disposal to help implement and perpetuate their brand. Here are some of the most vital and others that are also good to have:

Social Media
The big three when it comes to an actor's social media presence are Twitter, Instagram, and Facebook, each of which can and should serve a different purpose.
1. Twitter
In case you didn't know, Twitter is used to share messages limited to 240 characters with your "followers" and is an ideal way to succinctly toss out anything from a joke, to a political observation, to a link to your latest project. Twitter is also a fantastic means of communication with others in the industry and, similarly, is a super simple and direct way for a fan of your work to reach out.
Tons of actors have used their Twitters as a way to solidify and deepen their brands. The Olivier Award–winning actor Lesli Margherita (who originated the Mrs. Wormwood role in Broadway's "Matilda") made her Twitter handle @QueenLesli and has treated the social media platform as a way to "rule her own kingdom."
Oscar-nominated actor Anna Kendrick, meanwhile, has also used Twitter to show off her comedy chops and was (not coincidentally) signed to write a book of essays utilizing her signature brand of humor.
Actor George Takei, best known for portraying Sulu on "Star Trek," has used his Twitter account since the 2016 presidential election and beyond to voice his concern for governmental proceedings and to share articles and opinions with his 2.3 million followers.
2. Instagram
Instagram is a picture-sharing app where users post photos or videos and earn "likes" and comments from followers. It's a great way to keep your network in the loop of what you're working on; a geo-tagged photograph at a regional theater, for example, will do the trick.
Additionally, "Instagram takeovers" have become quite popular. This means a cast member of an on-camera project or theatrical production will log onto a company or brand's Instagram account for the day and take followers behind the scenes of filming, a two-show day, etc. It's fantastic cross-integration for the brand, the production, and the individual actor, who can definitely give his or her personal handle a shoutout or two throughout.

3. Facebook
The oldest and most popular of the three, you surely know what the deal is with Facebook. Nevertheless, for actors, Facebook is the most comprehensive social media platform and is also probably the most essential.
Unlike Twitter and Instagram, Facebook also has ample profile options that need to be filled out with care. Here, Backstage Expert Heidi Dean breaks down the six steps all actors need to take in order to create a Facebook page worthy of their career.
4. YouTube
The purpose of YouTube is multifaceted. Obviously, you're going to want to upload your demo reel, as well as your best clips from shows and performances. But for musical theater performers, specifically, YouTube can be a fantastic way to get creative and show off your versatility. If you're often brought in for revivals or roles requiring classical singing, for example, why not upload a cover from a new musical like "Waitress" or a pop song outside of the musical theater canon altogether?
This is also an ideal way to boast any musical skills you may have aside from singing; accompanying yourself on guitar or piano while you croon is a fantastic way for any CD to get a sense of the diverse skill set you may not always get to show off in the audition room.
If musicality isn't your thing, you can use YouTube to post monologues of yourself, or host that web series you shot last summer!
Website
A website is basically your entire existence as an actor digitized in one easy-to-find location. Here, you will have your résumé, headshots, clips from projects, as well as your entire reel. Additionally, your website should have a brief bio, which includes a synopsis of your life, if you will, with intermittent professional achievements but also nonprofessional milestones that have lead you to the very day you find yourself reading this sentence.
In a prominent spot on your website should also be relevant contact information: the name and address/phone number/email address of any representation you have, as well as links to all your social media accounts. The importance of a professional and aesthetically pleasing website cannot be overstated, as it will very likely be the first thing casting directors or creatives click when they Google you. This, of course, also means stakes are high not to make any errors. Check out this list of six things that could be wrong with your website, all of which should be avoided or immediately remedied.
Blog
An actor's blog is basically the confluence of his or her social media profiles. It's a place where you can divulge long-form written sentiments, like an expanded tweet or Facebook status, as well as post photos and videos without the professional expectations of a website.
Many actors have taken up blogging as a way to converse publicly about the more difficult aspects of the business. Actor Patti Murin, who will play Anna in Disney's forthcoming "Frozen" on Broadway and who has a recurring role on NBC's "Chicago Med," has used her blog, "Literally Patti Murin," to wax on matters such as setting weekly goals, theater message boards, and handling the question that every actor dreads: "What's next for you?"

Whatever you ultimately decide to do with your blog, be sincere and, specifically, be yourself, particularly as it pertains to strengthening your brand. Here, Backstage Expert Carla Renata breaks down the three ways to blog yourself into a brand.

Podcast
Podcasts are hardly "new," but the landscape certainly has proliferated in recent years thanks to both the affordability and accessibility of tools to record high-quality audio, as well as the relatively simple software to upload and edit. Not only are podcasts a great resource for any working actor, they're also a neat way for one to gain a following, discussing subjects relating to the business or entirely outside of it.
"Hamilton" star Rory O'Malley, for example, began a show-biz podcast called "Living the Dream," in which he shares stories of his own along with conversations with industry pals who are decidedly not of the "dream-living" realm. Emmy Award-winner Lena Dunham, meanwhile, started a podcast called "Women of the Hour," in which she speaks with other women both in the business and completely outside of it about issues surrounding friendships, love, politics, and more.
Marketing Toolkit
Just as its name suggests, a marketing toolkit is a toolbox of the materials you'll need to market yourself as an actor. Before the digital age, it was just your standard fare (headshot, résumé), but now, of course, your marketing toolkit is far more comprehensive.
Backstage Expert Heidi Dean explains that, based on whom you're marketing yourself to, you'll have to employ a different tool in your handy kit: "Depending on the person you're trying to build a relationship with, the marketing tools you'll use will change," she says. "Some casting directors aren't on social media and so will welcome postcards or snail mail. Others won't even look at anything on paper, but love interacting on social media. Even the specific social media networks you use will vary. The director on your last project may prefer to communicate via Twitter and Instagram, but not Facebook. That casting director you'd love to meet may not be reachable on Facebook but you might be able to open a dialogue about your common interests on Pinterest. In short, do your research and you'll know which tools are appropriate for each contact."
RELATED:
Digital branding can help you get jobs by letting casting directors know who you are and what you represent before they cast you.
While there are many ways digital branding can help you land gigs, some are concrete and tangible, and others are more abstract. Falling into the former is the basic concept of networking and visibility. The more thoroughly branded you are in a digital sense, the more connections you will make and "followers" you will gain. It's just a fact that the more people you know (in real life or online!), the more projects you will hear about. And not only can your digital presence strengthen the relationships you already have, but with proper branding, it can also help foster the ones you don't… yet.
Don't believe that digital relationships can lead to IRL work? Allow Heidi Dean to once again share her expertise on the matter. Below, she shares the five ways that actors can build relationships using social media—and yes, it goes far beyond a Facebook "like" every now and again.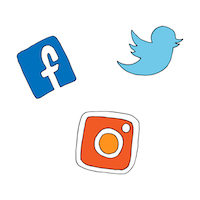 1. Join the party
Platforms like Twitter and Instagram are like a huge party where you don't know anyone. The only way you'll meet someone is by engaging. You can introduce yourself by liking or commenting on their posts or by following them. Social media gives you access to industry professionals without making an appointment at their office. Don't wait for them to approach you—take advantage of this tremendous opportunity by making a connection!
You can also use hashtags on Twitter and Instagram to find interesting conversations to join. When you use a #hashtag, you're essentially joining an existing conversation. Discover the hashtags other people in the industry are using and, if you have something interesting or insightful to add, join in.
2. Respond
Simply creating a profile on social media isn't enough. To effectively build relationships, you'll need to have a steady presence. Make sure you check your notifications regularly and respond to anyone who replies or comments on your post or tweets in a timely fashion. And don't forget to thank people for retweets or shares, especially if they've done so on multiple occasions. It's another opportunity to start a conversation.
3. Share
Retweeting is the best way to say "I love what you're doing!" Done over time, it's also a great way to get on someone's radar. If you want to stand out even more, instead of just hitting retweet, try hitting "quote" instead. That way, you'll add your thoughts on or thanks for the piece while sharing it with your followers at the same time.
4. Ask questions
Asking questions is a great way to start conversations with other industry professionals. If you're on Twitter, be sure to use hashtags that might invite people other than your followers to join your conversation. When someone else asks a question on Twitter, Facebook, or any other platform, you can also answer it. You'll get on their radar as an engaged and interested member, fan, or colleague.
5. Listen
Just like offline relationships, a meaningful conversation online involves speaking and listening. If you join a conversation, make sure to read the whole stream before piping in so you don't comment on the last statement without understanding its context. When you disagree with someone, find ways to speak for what you believe in instead of focusing on why you're against their views. Be sure your thoughts are insightful, positive, and not all about you. Remember: You're establishing and nurturing relationships.
RELATED:
Being smart about how you professionally present yourself online is crucial.
Can social media really cost me a job, you ask? In a word: yup. Social media can absolutely be means for firing from a performance gig but also from a job outside of the industry (like your survival job, for example). There are obvious examples of how this could happen, such as bad-mouthing a creative via tweet. But there are also less blatant social media faux pas that could lead to you getting axed, like Facebooking that you got a gig while an embargo is still in effect for the project's announcement.
Additionally, what you do (or don't) post on your social media accounts can prevent you from getting a job before it's even come your way. For example, if your Twitter feed is teeming with negativity, a casting director who may have liked your audition could sour upon seeing your page.
"Today it's quite possible you'll make your first impression online before you ever meet someone in an audition room," says Backstage Expert on all things digital Heidi Dean. "Say you had a bad experience on your trip to NY today, and you want to vent about it on social media. Send out a tweet about your displeasure with the airline, but move on. If you're having a hard time reaching customer service on Twitter, ask them if you can take the conversation to a direct message. If you don't, an outsider will only see an angry person they don't want to work with, even if your 'in-the-moment' rant doesn't reflect the person you really are."
That's a lot of information to take in about what does not belong online—but what about what does? To become what Dean refers to as a "social media rockstar," you need to be sharing content that's informative, inspiring, and inviting. How in the world do you do that? Here, she breaks it down: 3 Things Actors Should Be Posting on Social Media.

If your main takeaway from the above is, "Wow, social media is delicate territory filled with potential landmines," you're not wrong. But you shouldn't fear it because, as Dean insists, "Social media is a powerful tool for developing relationships with directors, producers, actors, casting directors, and other industry professionals. It's also an excellent way to build an audience for your creative work." You shouldn't be deprived of that, particularly in a field so competitive as acting. So, let Backstage Expert Benton Whitley help you navigate the treacherous terrain to tweet with ease.
Limitations
A strong digital brand is definitely a virtue when it comes to carving out your niche in the acting landscape. But, like many good things, it comes with a risk. Particularly when you're starting out as an actor, reinforcing your brand through social media can be highly beneficial.
Let's say you're going out for a funny sidekick role; you'll be helped if you've got the goofy or sarcastic social media presence to go along with it. However, you may find yourself frustrated a bit down the line when you can't get seen for the leading roles that some of your other actor friends are going in for. Similarly, if you're usually brought in for ingenue roles, and your Instagram is brimming with dainty, adorable selfies, you're not doing a ton for yourself if you plan to break out of said ingenue box later.

"I once taught a petite, soft-spoken young actor who lamented that she could not get any auditions for cop roles," recalls Backstage Expert Paul Barry. "So what's the solution? Should this actor 'brand' herself as a petite, soft-spoken woman because that's our first impression, or is it best for her to cut through that perception and continue to surprise people?"
Barry's solution isn't specific to digital presence, but it can certainly be applied. "Find your own voice, not the one you think will sell best," he says. "Once you do, your brand will take care of itself." In other words, don't retweet the tweet that you think the casting director who follows you will enjoy. Don't try and Instagram "artistic" photos because you want to be taken seriously. Be yourself online (within reason), and your voice will be honed organically and roles to which you're well suited will surely follow.
RELATED:

To grow your followers online be genuine, generous with your knowledge, and polished.
There are subtle ways to lay down the building blocks of your digital brand and grow your social media following, blog readership, podcast listeners, etc. There are no meaningful shortcuts and it's crucial to remain tasteful. Excessive hashtagging, generic commenting to gain followers, and brown-nosing via insincere compliments will be immediately recognized and display a dizzying lack of self-awareness, unbecoming of any working actor.
"Yes, these platforms allow us to share, connect, stay in touch, and show sides of our personal brands people might not be aware of," says Backstage Expert Carla Renata. "But there's a fine line between being authentic and annoying. For the most part, people are not dumb—they'll see through and remember inauthentic, contrived posts almost as much as negative ones. Social media shouldn't be a place where people feel the need to prove their worth, and its upkeep certainly shouldn't come at a cost. It's a great way to communicate, but having said that, be mindful that the blessing of instant connection can also be a curse when not used in a thoughtful way."
RELATED:
Irritating social media behavior even inspired the birth of a web guru and, in a meta turn of events, became an epitome of digital branding's potential. Going by the moniker Annoying Actor Friend, the personification of a cautionary tale first gained popularity mocking actors' grating use of #Blessed when discussing their fortunes in the business by means of a too-long Facebook post or Instagram picture. It quickly took off—or, to use a phrase befitting its subject, went viral—among the acting community. Annoying Actor Friend started his own blog, sharing expert knowledge on the business with a honed and hilarious voice, amassing a plethora of cross-platform followers along the way. It was unsurprising to most when, in 2013, he wrote and published a book, "#SOBLESSED: The Annoying Actor's Guide to Working in Show Business."
Annoying Actor Friend spoke with Backstage shortly after the book was released and shared tips for how not to become that annoying actor friend. His pick for the biggest mistake an actor can make online? "Not knowing their audience or how to communicate to them," he says. "Social media is a lot about marketing and publicity. It's important to try and figure out what it is about you that appeals to your friends and highlight that part online. There really is a fine line between filling people in on what you are doing and blatant self-indulgence. I genuinely want to know what my friends are up to, and the best people present their news in a way that is casual, unassuming, and not repetitive."
So, we've covered how not to behave on social media, but what about the effective ways to actually grow your following without making it obvious you're trying to? We turn once again to digital branding extraordinaire Heidi Dean, who has 10 effective ways for actors to grow their followings—without tormenting everyone who comes across their Twitter: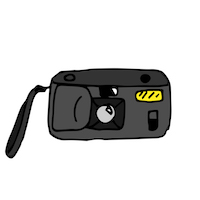 1. Optimize your photos
Upload your headshot as your profile photo and use it on all social networks so you're instantly recognizable to your fans. Next, design your own header photos. This real estate should tell us who you are and why we should follow you.
Include your social icons to cross promote and build your audience on other platforms. If you're using Snapchat, customize your unique snapcode to match your actor website and add that Snapcode to your site and social media.
2. Revamp your social media bios
Your bio is a mini advertisement for why someone should like, subscribe, or follow you. Tell us what you do, what you love, and what you stand for. Make it easy for your followers and fans to find you by using consistent usernames for yourself and your projects across all of your platforms.
3. Clean up your accounts
The more influential you appear, the more people will "follow" you on Twitter and Instagram. If you're following way more people than are following you, flip this ratio by occasionally unfollowing people who have decided not to join your social media party. Getting verified on Twitter will also increase your credibility and your follow-back ratio. It's easier to get verified as a personal brand than it used to be. Get started here.
4. Find friends you already know
Connect your email, phone number (on Snapchat), or other social networks to find industry contacts you've already made.
5. Add social icons to your website and email signature
Including social media icons and follow buttons will convert your website visitors to followers. Take it a step further by including your social icons or Snapcode in your email signature. Every email is an opportunity to build your audience!
6. Promote your account on other networks
Find creative ways to tell your audience they should join you on your other networks for exclusive content.
7. Post strategically
As your visibility increases, your followers will, too. Instead of tweeting and posting at random times and days, find the prime time your followers are on to maximize your every post.
8. Use hashtags on Twitter and Instagram
Using hashtags correctly is fundamental to growing your audience on Twitter and Instagram. They let you join a conversation about similar topics and help potential followers discover your content.
If you're on TV tonight, track the trending hashtags associated with the show and join the live conversation to connect with fans! (Not sure how to correctly utilize hashtags? Here's a quick guide.)
9. Take over an influencer's account
If you're guest starring on TV or in an Off-Broadway or Broadway show, see if you can do an Instagram or Snapchat takeover for an influential account to gain access to their social media following.
10. Engage, engage, engage
Make it a goal to find like-minded people in the business to engage with every day. Reply, retweet, regram, and react! You can also actively follow interesting, like-minded people on Instagram and Twitter, and if you've created a great first impression, they might just follow you back!