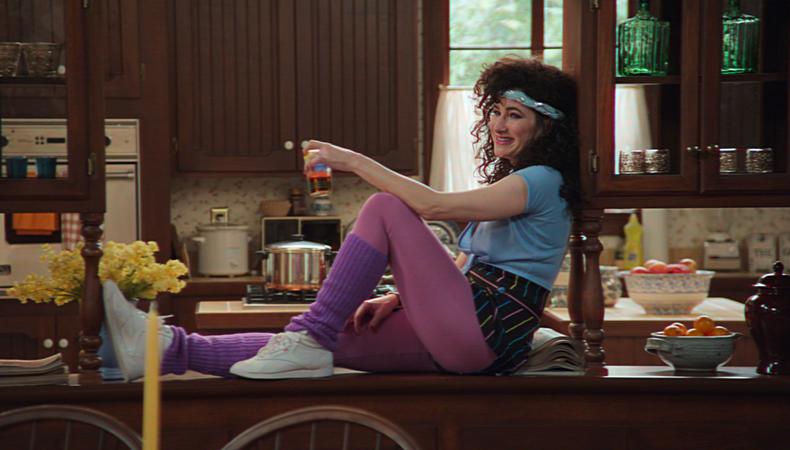 We at Backstage don't want to take sole credit for the 2021 Emmy nominations of the following artists, but at the first-ever BackstageFest—our virtual celebration of the year's best and buzziest TV—the reasons for their Television Academy recognition became clear. From Barry Jenkins' filmmaking advice to how to get cast on "RuPaul's Drag Race," below are just a few snippets from the illuminating, in-depth interviews that distinguished the three-day event. If you're looking to break into any area of the TV industry, read on for key insights and advice that could score you an Emmy nomination of your own!
Lucia Aniello "Hacks" Co-creator
"I want to hire you for what your skills are. Tell me what you think you're good at or why your life experience is applicable to the story. Unfortunately, you are selling yourself and your experience and your strengths. I don't mind when people tell me why I should be hiring them. I'm excited, because I'm like, 'Great, now I know why I should be hiring you,' instead of making me think about why you should be right for the room."
Ashley Nicole Black "A Black Lady Sketch Show" Writer-Actor
"I usually start all of my ideas—whether it's a character or a location or whatever the idea for the sketch is—it's always something that's happening in real life. I have a friend in real life who is the biggest hype woman in the world…. That is really a trait of Black women—that we're so supportive and hyping of each other. So I was saying this in the room, and one of the other writers said, 'We do that too much! The other day, my friend lost her job and my other friend said, "Come on, unemployed!" 'That took it from an idea of a person to a character."
Kathryn Hahn "WandaVision" Actor
"All you really need is in the script…. Especially in my younger years, sometimes I would get on the set and start tap dancing my heart out just to please the director, make the crew laugh. But I would get outside myself. I would forget who I was in that scene. The older I got, the more I realized that it is so imperative to hold onto that. That's everything: the 'who you are,' the given circumstances."
Barry Jenkins "The Underground Railroad" Director-Showrunner
"I just try to stay curious. I still program short films…. Watching some of these shorts every year is always some of the most interesting work I do, because it is work being made by kids who have gone from skateboarding at the park to now going to film school, and now they want to make these short films. Aesthetically, [the films] aren't driven by the commerciality of this or the formative norms of that. And then I'm also just trying to keep tabs on what's happening in the world beyond film. 'The Underground Railroad' looks the way it does because of the last four years; I've just sort of been trying to reimmerse myself in Black fine art."
Marc Pilcher "Bridgerton" Hair and Makeup Designer
"I like to decide how I can convey the personalities of each character through hair and makeup to tell a journey. Just from ideas, not just from books or paintings of the time, but also from my knowledge of films. I grew up watching Hollywood movies and musicals, and [I think about] how to kind of [inject] those elements from things like that into it."
Michelle Visage "RuPaul's Drag Race" producer
"I don't like only one type of drag. I like weird freaky club kid drag, musical theater drag, pageant drag, spooky drag—you name it. Before I'm a judge, I'm a huge drag fan, which is why I'm sitting in this position. I grew up around it; I was weaned off the cotton teats of drag queens. All of it is relevant. All of it matters…. Versatility is key."
This story originally appeared in the July 29 issue of Backstage Magazine. Subscribe here.
Looking for remote work? Backstage has got you covered! Click here for auditions you can do from home!