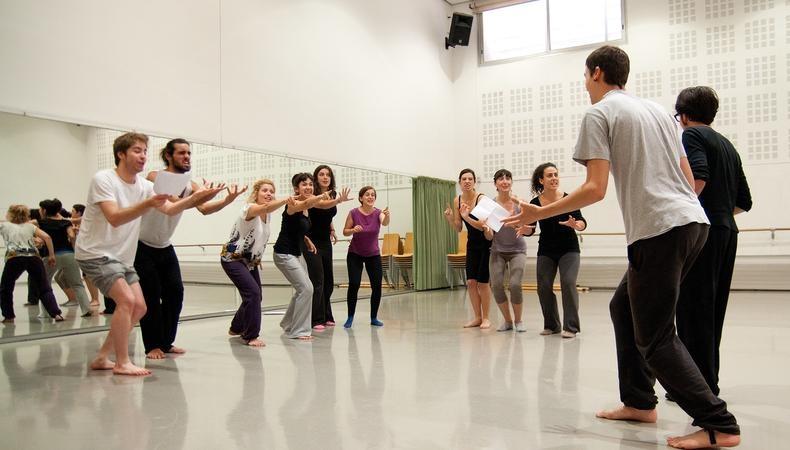 First, visit our guides to acting schools and coaches in the Los Angeles and New York areas. Or go directly to Call Sheet's searchable international directory of acting schools and colleges; and check out the Backstage Yellowpages. Then follow the steps below.
Step One: Consider your location.
Being punctual is important to your career, so consider the neighborhood to which you will be traveling and how difficult it might be for you to get there. In order for a class to be worthwhile, an actor needs to attend every session and arrive promptly, especially if you will be working on scenes with other students. Therefore, choose a class that is in a location convenient for you. Take into consideration things such as traffic and last-minute auditions. Make sure commuting to the class on a weekly basis is something you are not going to dread, but instead look forward to.
Step Two: Figure out the level and specialization of your desired training.
Read our article, Acting School and Coach Specialties: Finding the Help You Want, and decide which type of classes you want to focus on. Then whittle down the list of schools that specialize in your desired category. Note the class description given and level offered. Do not register for an advanced class if you have never tried the specific technique before. Alternately, registering in a beginner class as a professional might frustrate you, unless you are taking the class to review certain techniques in which you have become rusty. Many experienced actors do this, but it may require a bit of patience, as others in the class will just be starting out.
Step Three: Consider the class size.
Classes with too many other students may limit the amount of personal attention the teacher is able to give you. It may also limit the number of times you are able to run a scene or the amount of feedback you have time to receive. However, small classes may limit the amount of feedback you get from various points of view or limit you to rehearsing scenes with only one person throughout the duration of the class. The number of actors you are able to observe and work with dictates the number of ideas and experiences you can learn from. A larger class may also lead to more networking opportunities in the future, depending on how well you get to know your classmates.
Step Four: Check out the school's website, staff, and social media pages.
How many years have they been teaching? What is the teacher's background and training? Do his or her philosophies match up with yours? Is the school affiliated with any people or organizations that interest you? Visit their Facebook page or follow them on Twitter. Do your research on both the school and its instructors, and weigh your options carefully. Knowing what questions you have will help with the following step.
Step Five: Audit and interview.
Understanding how the class is executed is important. Make a list of classes that allow auditing. Many teachers will allow potential students to sit in and observe their class for free so that newcomers can get a feel for the teacher's style, the pace of the class, and how the work is rehearsed and presented. However, some classes limit auditing because of the personal nature of the topics being covered, or to provide a safe space for their current students to explore techniques without outside judgment or observation. Remember, if you are auditing a class, this means that taking the class would allow outsiders to watch you as well, so always be respectful of the current participants' process and activities when sitting in. If the class does not allow auditing, we highly recommend using the email address or phone number provided to contact the teacher and set up an interview so that you can ask any questions you may have face-to-face.
Step Six: Consider your finances.
Remember that these classes are an investment in your future career. What you learn may give you the edge you need to propel you toward your dream role. On the other hand, be realistic in terms of what you can afford. Potential contacts could turn sour if you run behind on your payments. If you are low on cash, consider schools and coaches that provide internship and work-study opportunities.