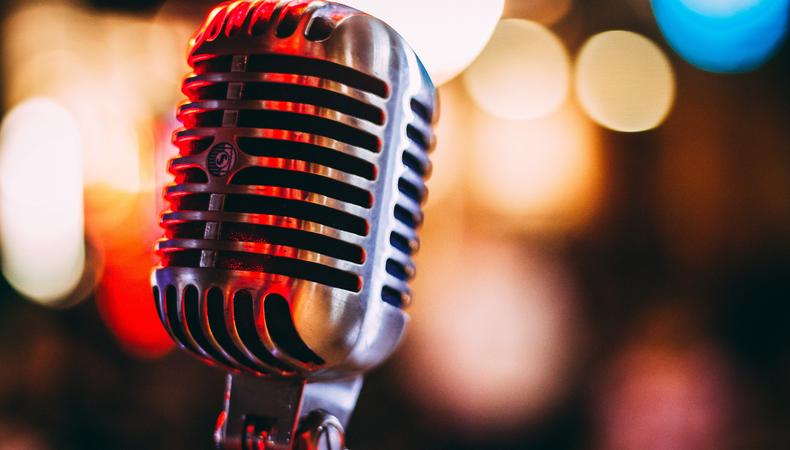 The open mics section of Backstage's Call Sheet entertainment industry database contains over 100 popular open mics. The directory can be searched by performance type, cover charge requirements, locations, and more, so you can quickly find open mikes near you with performance opportunities for comedians, singers/musicians, poets, and improv artists.
The following tips will help you get the most out of the valuable information you'll find in Call Sheet's database of open mics:
Step One: Consider the type of mic you want to attend
As you look through the list, take note of the type of open mic the venue is offering. While a majority of venues welcome comedians, some may strictly be for poets or musicians. Be sure to look in the comments section for any special instructions about the mic. Some are 18 and over while some allow only PG-13–type material. If you're looking to do a set that heavily features blue comedy, consider where your humor will fit in best.
Step Two: Check for a cover charge
Some open mics charge a small fee at the door, the bar, or to sign up. Usually, this is a flat rate paid in cash or is done through a drink or food minimum. Some mics don't have a cover charge but encourage participants and audience members to order from the bar or restaurant where the open mic is held. This helps keep the open mics going, so be sure to come hungry or thirsty to an event and support the venue.
Step Three: Pay attention to how you are required to sign up
Every mic has a way for performers to sign up, so pay close attention to the sign-up time and the preferred method. Some of the most commonly used ways are through a website; by texting, emailing, or calling; or at the venue prior to the show. Most often, open mics will require performers to show up 15–30 minutes early to put their name on a list. Mics will either go in order of sign-up or cap the number of performers and draw names randomly from a bucket. This will dictate the order. Popular mics may even start signing up performers an hour to 24 hours before the show, so make sure to check the sign-up details.
Step Four: Timing is everything
Timing is important if you're a comedian, so make sure you keep to your allotted stage time when you're onstage at an open mic. Many mics balance a full list of comedians looking to perform, and their set times are indicative of that. Most venues allow 3–5 minutes of stage time, while others will offer upward of 10 minutes. Be aware of the time restrictions and don't go over. Going over your allowed time can often get you banned from an open mic. For musicians or poets, there will also be time limits or a set number of pieces/songs you'll be allowed to perform. Always check with the host if you are unsure of how long you are allowed to be onstage.
Step Five: Call ahead
Use the phone numbers and emails listed to contact the venues before you go. Many open mics are audience- and participation-dependent, so they tend to move locations, hours, and days frequently. Make sure you use the contact information to check that the mic is still happening at the venue and date listed so you can guarantee you'll arrive on time for sign-up and the show.
Step Six: Take a risk
Open mics are a great way to try out new material and get immediate feedback, so be brave and try a few different ones. It's a great way to meet fellow performers, and some venues even offer feedback or tryouts for their standup shows.