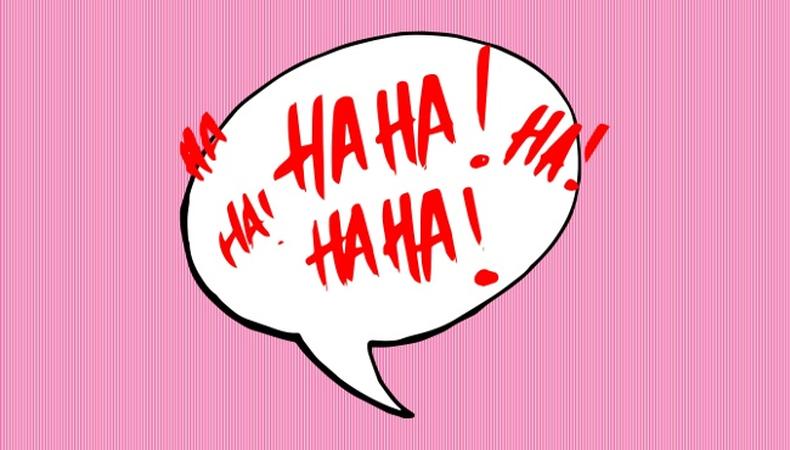 Every actor has seen it: "IMPROV TRAINING STRONGLY DESIRED." If you're in need of that training and know-how, you've come to the right place. Below, we break down what improv is, how it can help (even in dramatic settings!), where the best places to train are, and what casting directors are really looking for when they request it pre-audition.
What is improv?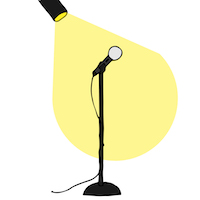 The vast majority of film and television comedies are scripted. Sitcoms (i.e., "The Big Bang Theory," "Black-ish"), sketch shows (i.e., "SNL", "Key & Peele"), and late-night (i.e., "The Tonight Show," "The Daily Show") feature stories and jokes that are written, edited and re-written, rehearsed, and polished before they're performed in front of a live and at-home audience. And while comedic film directors like Paul Feig and Judd Apatow may have actors deliver alternate, off-the-cuff quips, those behind and in front of the camera more often than not stick to the script.
Improvised comedy, by contrast, is made up entirely on the spot. You may hear "improv comedy" and think of the perennial series "Whose Line Is It Anyway?" or maybe MTV's "Wild 'n Out". These television shows feature a specific style of improv known as "short-form" in which actors create spontaneous comedy with the help of preset scenarios or "games." If you've played charades or made up a song, you've done short-form improv comedy.
When casting directors ask for improv training, however, they probably have a different style in mind. "Long-form" improv shares roots with short-form but doesn't rely on preset games or jokey one-liners. Instead, comedy is discovered through the authentic exploration of built-from-scratch relationships.
The basic unit of long-form improv is a "scene." Though scenes usually feature two improvisers, a single person can improvise a scene as can 20 people. When taken out of context, a successful long-form scene might be mistaken for scripted sketch comedy—though instead of props, costumes, and sets, everything in long-form is mimed.
Improv groups, or "teams," usually begin by taking a one-word suggestion from the audience. That suggestion inspires a collection of scenes that comprise a "piece" or "form." Think of a form as a 20-to-60-minute play with a set structure. Perhaps the most practiced form is the Harold: Essentially, three separate scenes are improvised then revisited twice more. At its best, the Harold ends when those three scenes connect in organic and unexpected ways. Most "Seinfeld" episodes are structured like a Harold.
What is the history of improv?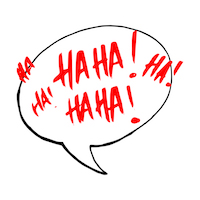 Though its roots go back to commedia dell'arte of the 16th century, improv as we know it didn't appear until some 300 years later with now-established ensembles like the Compass Players, the Second City, and the Committee. Viola Spolin's 1963 book "Improvisation for the Theater"also helped bring improv to a wider audience with exercises and techniques still used by actors, educators, and even psychologists today.
Around the same time, a man named Del Close was stretching the boundaries of short-form. His life was too full and complicated to explore here, but just know that he began his career as a fire-eater, helped develop the Harold, wrote a series for DC Comics, served as the "SNL" house metaphysician, struggled with addiction, and trained some of the funniest actors in show business history before his 1999 death. Read "Guru: My Days with Del Close" by Jeff Griggs for a closer look at the father of long-form.
If you're interested in learning more about the broader history, philosophy, and execution of long-form improv, "Truth In Comedy" (co-written by Close) is a good place to start.
What are the main principles of improv?
You've likely heard it before, but the first rule of improv is, "Yes, And." Since everything is made up on the spot, it's imperative that you say "Yes" to whatever your partner brings to the floor. You can then contribute to the scene by "Anding" (adding to) that offer. Successful scenes are built through agreement (Yes, And), not negation (No, But).
Listening is crucial in any style of acting, and it's especially important when there's no script. In improv, if you're not listening to your scene partner, you're missing most of the scene.
Improvisers use Yes Anding and active listening to create a "base reality" at the start of every scene. The base reality tells the actors and audience who the characters are (i.e., golfer and caddy), what they're doing (i.e., playing golf), and where they are (i.e., golf course). Once the who, what, and where are established, the scene is played out through that reality with an emphasis on the unusual things that surface. Do that, and the laughter will surely follow.
Teams work together in hopes of achieving "group mind": that near-magical state where everyone on stage syncs up. When group mind is reached, a long-form piece takes on a life of its own in new and exciting ways.
Where can I study improv?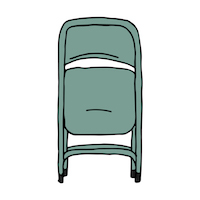 If you live near New York City, Los Angeles, or Chicago, you're spoiled for choice. Upright Citizen's Brigade (otherwise known as UCB) is probably the best-known and most popular long-form institution on both coasts. The theater was founded in the early aughts by four Del Close disciples: Amy Poehler ("SNL," "Parks and Recreation"), Matt Walsh ("Veep," "Hung"), Matt Besser ("Reno 911!" "Comedy Bang! Bang!"), and Ian Roberts ("Key & Peele," "Playing House"). Since then, UCB has served as a training ground and launch pad for dozens of writers and performers, including Aziz Ansari, Ed Helms, Donald Glover, Aubrey Plaza, Kate McKinnon, and Ellie Kemper.
Other good long-form training centers in N.Y.C. include the Magnet Theater and the PIT (also founded by Del Close pupils), as well as Reckless Theatre.
Chicago is home to the legendarySecond City, one of America's oldest sketch and improv institutions. Since opening its doors in 1959, the Second City has trained a steady stream of comedy superstars, including John Belushi, Bill Murray, Gilda Radner, Tina Fey, Keegan-Michael Key, and Steve Carell. A number of books chronicle the Second City's rich history, including "The Second City" by Sheldon Patinkin.
Chicago also has iO,formerly known as the ImprovOlympic. Co-founded by Charna Halpern and Del Close in the early '80s, iO alums include Chris Farley, Tim Meadows, Aidy Bryant, Jason Sudeikis, Seth Meyers, and Jordan Peele. The Annoyance Theateropened a few years later under Mick Napier. His two books, "Improvise" and "Behind the Scenes," are great guides for both aspiring and practicing improvisers.
Because it's an industry hub, most improv empires have at least a small presence in L.A. UCB runs a pair of theaters and a training center out West, and iO and Second City both have a theater and a school. Groundlings is a uniquely L.A. offering with graduates that include Will Ferrell, Kristen Wiig, Paul Reubens, and Maya Rudolph.
If you don't live in or around these cities, do a quick search in your area. There are lots of great improv enterprises from Boston to the Bay Area and beyond.
What are improv classes like?
Class size, length, and curriculum will vary depending on which school you choose. Most courses are capped at 16 students and include eight three-hour sessions plus a graduation show. In N.Y.C., Chicago, or L.A., one course will set you back about $400.
Introductory classes aim to (re)teach the joy of make believe before sliding in a few basic rules. Higher-level classes get into advanced concepts and forms, but they never stray too far from the basics.
UCB offers one of the most structured, if not dogmatic, approaches to long-form improv, emphasizing the "game of the scene" (not to be confused with short-form games). You can read all about "game" and the UCB philosophy in their 381-page textbook, "The Upright Citizens Brigade Comedy Improvisation Manual."
Most theaters require that you complete at least four courses, or levels, before you're eligible to audition for house teams—a recurring but usually unpaid performance opportunity. Even UCB's biggest alums don't get compensated for performing in ASSSSCAT 3000, the theater's marquee show. They do it for the love of improv.
While this pay-to-play structure has drawn comparisons to a pyramid scheme, demand for classes is still high, and there are plenty of people who study at multiple theaters. Many actors see it as an investment, like on-camera workshops or voice lessons. And lots of "non-creative" professionals (bankers, teachers, lawyers) take improv classes to meet people or to sharpen their communication and collaboration skills.
Improv has traditionally been dominated by young, straight, white men. More and more, theaters and training centers are working to increase their diversity of age, sexual orientation, race, ethnicity, gender identity, and disability. If you wish to study at a specific school but feel your background is underrepresented, look into diversity scholarship opportunities before registering.
Did any famous actors get their start in improv?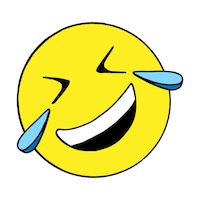 In addition to the stars named above, there's a huge list of performers, writers, and directors who've studied improv. It's important to remember that while it can be a great supplement to, or even foundation for, an acting career, improv is by no means a shortcut to success. For every one improviser who "makes it", there are hundreds who don't. So before you spend $400 on a class, ask yourself what you want out of it.
Why don't I see more long-form improv in film and on TV?
Probably the same reason there isn't much of a market for filmed theater—you just have to be there. One notable exception is the 2009 documentary "Trust Us, This Is All Made Up" featuring a performance by Chicago-based long-form luminaries T.J. Jagodowski and Dave Pasquesi (and directed by Alex Karpovsky of "Girls" fame). Respected as two of the best in the business, Jagodowski and Pasquesi published their own how-to guide in 2015, "Improvisation at the Speed of Life." And, of course, there's the 2016 film "Don't Think Twice," featuring graduates from most, if not all, of the aforementioned training centers.
How can improv make me a better comedic actor?
It's hard to draw a distinction between "comedic" and "dramatic" acting in long-form improv because most of the humor comes from approaching unusual situations with full commitment and honest emotions. That said, a lot of improv scenes feature innately funny characters, so expect to get better at playing outside of yourself. Improv is also a great way to loosen up and let your guard down, an integral part of being funny.
Can improv make me a better dramatic actor?
Yes. Long-form improv should be approached with the same attention and respect required in "straight" acting. There are several long-form shows that rival stage plays in artistry and depth. Thomas Middleditch ("Silicon Valley") is a founding member of the always impressive Improvised Shakespeare Company, while Gravid Water pairs actors like Olivia Wilde and Cristin Milioti with veteran improvisers like Scott Adsit and Ben Schwartz for half-scripted, half-improvised scenes.
What if I'm just not good at thinking on my feet?
Some people are naturally comfortable in the moment. Others end up "in their head" or just plain frozen. It's unclear if improv can make you a more creative person, but with practice, you'll at least be more relaxed on your feet.
What do I do if a joke or a show bombs?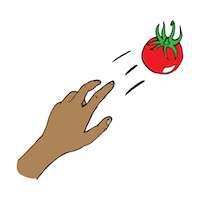 Get used to it! Like most creative endeavors, practicing improv means failing upwards. At least in improv you'll be failing as a group.
Thankfully, though, improv audiences tend to be more supportive than, say, stand-up audiences. Heckling is as common a hurdle. People who come to watch improv are sensitive to the fact that you're making it all up right there in real-time. Plus, they probably didn't have to buy a $25 ticket and two drinks to watch you (which means, too, that opportunities for you to see improv as a fan and understand how it all works are super easy!).
What are some lesser known benefits of improv training?
According to Will Hines, longtime UCB teacher and author of "How to Be the Greatest Improviser on Earth," practicing improv can help with:
• Saying "yes": You will at least consider saying yes to things and see the value in that option more often than you did before.
• Listening: Deeper, fuller, more actively
• Brevity: Improv rewards succinct, direct talk.
• Empathy: You will more easily be able to see things from other people's points of view.
• Bravery: You will be more comfortable to have people see you and watch you.
• Being present: You'll worry less about the future, less about story, and more about what the moment feels like and what that implies.
• Knowledge: You'll learn more since you'll run across so many scenes where someone mentions something you don't know.
• Clearer opinions: You have opinions all the time but very often you don't pay attention to them as they're forming.
Can improv training improve my time in the audition room?
Of course! And that's for all of the reasons listed above. It can also help get you the audition in the first place. As we said before, casting directors love to see improv experience on a résumé. And although once you're in the room you probably won't even have to improvise, it's nice to know you have that training to draw on. If a casting director does ask you to make something up on the spot, be cautious about giving them too much. While it's rare, improvisers have had their material taken without compensation. Your representation should be able to help protect you on that front.
How can improv training book me more work and advance my career?
One less considered but very important benefit of improv classes is the built-in community. You'll make friends who may eventually be in a position to get you work. At the very least, you'll meet like-minded people who are open to collaborating on- and offstage.