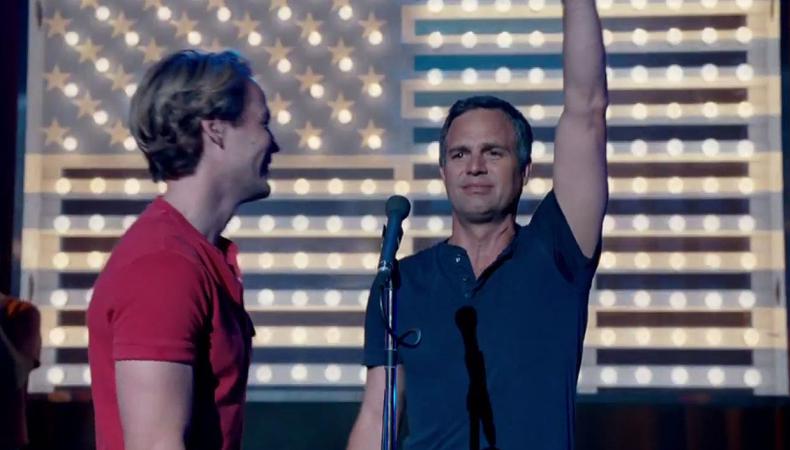 With the lights of Broadway dim and performances across the country cancelled or postponed to help stop the spread of coronavirus, it's easy to take a dark view of the future of the arts. Yet history has shown that artists—from playwrights to muralists and documentarians—have thrived during times of crisis.
While we temporarily endure nightlife and museum closures and sparsely populated public spaces, get inspired by artists from the past whose creativity wasn't stifled by disease, economic hardship, or war. Generations of artists have used tumultuous times as both inspiration and a canvas for creating; their ability to make enduring works proves that the show must go on and that an artist is never truly isolated. In chronological order, here are six challenging periods of time that led to shifts in visual, verbal, and performance artistry.
The Plague Was No Match for the Bard
Episodes of the Bubonic Plague devastated London between 1348 and 1665, killing approximately 20% of the city's population during epidemics. "People's lives and businesses suffered terribly because so many were shut in their homes," the Museum of London notes. "One eyewitness said that London became so quiet that every day was like a Sunday and grass started to grow in the streets."
One such period of shutdown was particularly productive for William Shakespeare. With theaters closed and his troupe, the King's Men, on hiatus, Shakespeare composed some of his most famous dramatic works. According to the Atlantic, the Bard wrote "King Lear," "Macbeth," and "Antony and Cleopatra" during a plague in 1606.
Although Shakespeare didn't have Netflix, Instagram, and long-overdue calls to his mother competing for his attention, there is certainly a message to take from his quarantine-induced productivity.
READ: How to Stay Healthy During Cold + Flu Season
The Darkness of the Middle Ages Led to the Renaissance
Following the devastation of the first Bubonic Plague in the 1300s, the fall of the Western Roman Empire, and a general break with Medieval values and systems, individuality flourished. Between the 14th and 17th centuries, Europe experienced a renewed interest in education, science, philosophy, and the arts. Now known as the Renaissance, this period emphasized realism and emotion in art, while also putting importance on beauty.
Among the artists whose work defined this period were Leonardo da Vinci, Michelangelo, Sandro Botticelli, Donatello, Hugo van der Goes, and Jan van Eyck. These artists were known for their linear perspective, attention to naturalism and, in the case of van der Goes and van Eyck, among the first to use oil paint and canvas.
A period of innovation and rationality, now known as the Enlightenment followed the Renaissance, proving that if you can hang in through Medieval anguish, you'll be treated to a couple hundred years of blossoming culture.
Depression, Capitalism, and War Led to Prolific Artistry
As the world economy and many institutions collapsed during the depression of the 1930s, artists responded with pointed critiques, abstract expressions of fear, and representations of daily life. Despite economic devastation and war, several artists experienced prolific creativity and international success in the 1930s.
Mexican muralist Diego Rivera was particularly prolific during this period, creating murals throughout his home country and the United States. Rivera created frescos in New York, at the San Francisco Art Institute and at the Detroit Institute of Arts, all of which reflect on art, industry, and labor. Rivera's murals in Mexico City are similarly reflective, though a collection at the Mexican government's public education ministry features anti-capitalist and proletarian revolutionary themes. Rivera's work influenced FDR's New Deal work programs, according to PBS, and his imagery and technique inspired many artists who produced under the Public Works of Art program (see San Francisco's Coit Tower murals).
Pablo Picasso also produced one of his greatest works, Guernica, during this period. Painted in response to the 1937 bombing of the Basque town of Guernia during the Spanish Civil War, the large oil painting is now one of the most enduring pieces of anti-war imagery.
A Post-War Creative Explosion
The end of World War II brought innumerable changes to society at large, including the way we consume art. In the 1940s, artists were both disillusioned with traditional European art but enamored with its modernism. As European artists moved to the United States—which increasingly opened venues to view modern works—art reflected a new worldview and New York became a hub for visual arts.
Chief among the post-war trends in visual art was abstract expressionism, which used "color and scale to create a sense of spirituality and the sublime," according to MOMA. With an eye toward surrealist expression, artists such as Jackson Pollock, Mark Rothko, Willem de Kooning, Adolph Gottlieb, and Clyfford Still eschewed tradition and European sensibilities to create a distinct mid-century style born in New York City.
"These young artists, troubled by man's dark side and anxiously aware of human irrationality and vulnerability, wanted to express their concerns in a new art of meaning and substance," the Met writes. As a result, abstract expressionist artists tended to focus on expressive brush strokes (Pollock) or large areas of canvas with a single color (Still). Their reflections on the anxiety of war and individuality reverberate in various art circles today.
READ: The Actor's Comprehensive Guide to Self-Care
Civil Rights Struggles Birthed the Black Arts Movement
An artistic movement by and for politically oriented black people emerged in the 1960s and '70s. During this time of heightened discrimination, violence and racism, the Black Arts Movement (BAM) aimed to "reveal the particularities—struggles, strengths, and celebrations of African Americans through the creation of poetry, novels, visual art, and theater," according to the New York Public Library.
Following the assassination of Malcolm X in 1965, poet Leroi Jones (later Amiri Baraka) founded the Black Arts Repertory Theatre/School in Harlem—an event widely considered to be the start of BAM. The movement evolved nationally, as literary groups, independent presses, scholarly journals and theater organizations brought recognition to experimental poets, writers such as Audre Lorde, and reinforced the importance of jazz in the black community.
BAM also encompassed a variety of visual art. The bold work of Emory Douglas, the Black Panther Party's minister of culture, greatly influenced the visual representation of black activists on the West Coast and beyond. Douglas' editorial cartoons—which often graced the front page of Party newspaper the Black Panther—visually branded the Black Panthers and created another connection between radical politics and the Black Arts Movement.
The AIDS Epidemic and Healing Through Art
Artists responded quickly to the HIV/AIDS epidemic, which began in the early 1980s and had devastating effects on queer communities. Much of the art created during this health crisis attempted to decrease stigma, educate viewers, and strengthen calls to action. The collective work of AIDS activists influenced popular culture and visual art for generations.
In the '80s, plays such as Larry Kramer's "The Normal Heart," William M. Hoffman's "As Is," and Harvey Fierstein's "Safe Sex" drew on "popular perceptions of the disease...increasing both education and compassion," a Georgetown University blog says. Likewise, "Rent" and "Angels in America" continued anti-AIDS activism and edutainment in the '90s.
Many visual artists also responded to the crisis with personal and community-wide projects. Keith Haring, David Wojnarowicz, and photographer Nan Goldin created engaging pop art and humanizing portraits that made issues of HIV/AIDS accessible to a wider audience. Artist collectives such as Gran Fury, the visual arm of the ACT UP grassroots political group, created iconic imagery by using commercial language in political art.


So while the lockdown of nearly a third of the U.S. population may feel overwhelming, daunting, and at times heartbreaking, know that on the other side, our reinvigorated community of artists awaits.