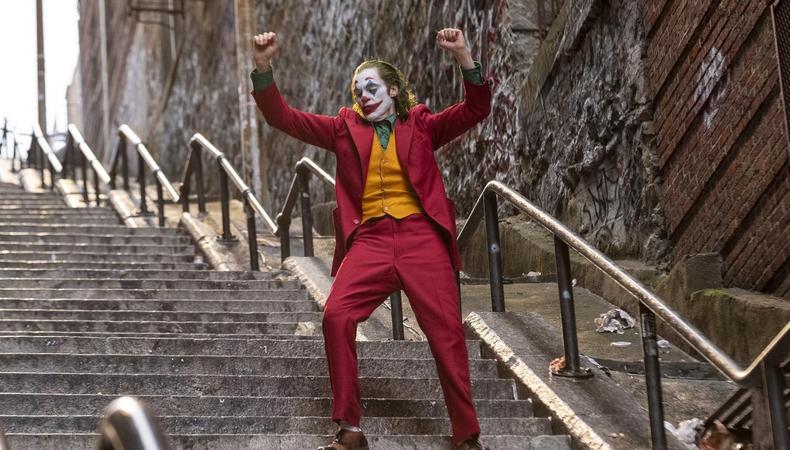 The Venice Film Festival, one of the industry's most revered celebrations of cinema, closed its 76th run on Sept. 7. This year's jury, headed by Argentinian director Lucrecia Martel, gave the Italian fest's glitziest and most coveted award, The Golden Lion, to "Joker," and honored Spanish director Pedro Almodóvar and British star Julie Andrews with Golden Lions for Lifetime Achievement.
"Joker" comes from American director Todd Phillips, who is most famous for his work writing and directing comedies, including "The Hangover" trilogy and "Borat," for which he was nominated for an Academy Award for Best Adapted Screenplay. Joaquin Phoenix stars as the titular character in the dark psychological thriller delving into the Batman villain's origin story. It is considered a rarity in the industry for a major Hollywood studio to take home Venice's top competitive award, and the first for a comic book-based film to even play at the festival. The Warner Bros. release will also screen at the Toronto International Film Festival before its theatrical debut Oct. 4; Phoenix's performance is already sparking Oscar buzz.
It wouldn't be the first time the Academy has recognized a Golden Lion winner. Last year's recipient, "Roma," received a Best Picture nomination; and the year before, "The Shape of Water" took home both the Golden Lion and the Oscar for Best Picture. The director of this year's runner up, Roman Polanski, was booted last year from the Academy of Motion Picture Arts and Sciences for conduct issues stemming from charges in a 1978 statutory rape case.
The Venice festival awarded Polanski the second most prestigious prize of the evening, the Silver Lion Grand Jury Prize for his latest, "An Officer and a Spy." A drama based on the infamous Dreyfus affair, the film tells the story of a Jewish officer falsely accused of treason in 19th century France.
Swedish director Roy Andersson took home the Silver Lion for Best Director for "About Endlessness." Andersson is no newcomer to the festival; in 2014 he won the Golden Lion for his dark comedy "A Pigeon Sat on a Branch Reflecting on Existence." This year's Special Jury Prize went to "The Mafia Is No Longer What It Used to Be," from director Franco Maresco. This year's Coppa Volpi for Best Actress went to Ariane Ascaride for her performance in the French film "Gloria Mundi," while the Coppa Volpi for Best Actor went to Italian star Luca Marinelli for his role in "Martin Eden," based on the Jack London novel of the same name.
For more awards and film festival buzz, keep checking in with Backstage's coverage.