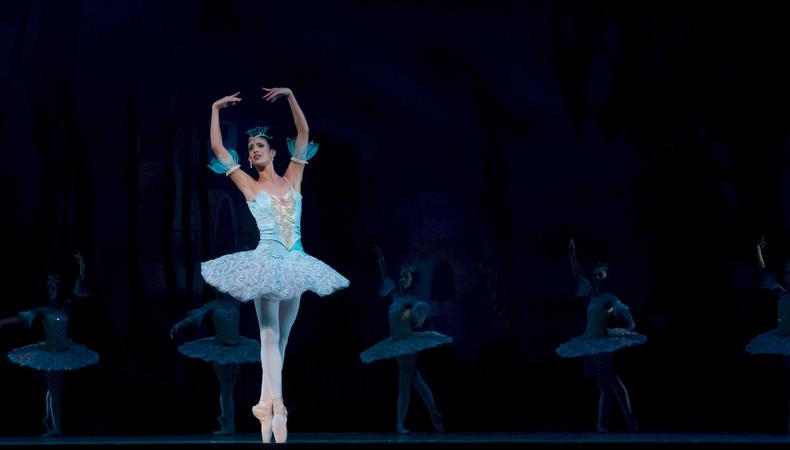 Wondering if you should go pro during the pandemic? Recently I had a conversation with my dance agent, Laney Filuk of Bloc Agency, to discuss some questions facing young dancers considering going professional in today's climate. Our discussion touches on if agents are signing new dancers, what work is available, and more.
Are you signing new dancers right now?
We're always on the lookout but right now since we have more time than usual, we're carefully taking a look at the dancers submitting to us online through our website. Also, instead of holding traditional in-person auditions, we've been utilizing Zoom. That being said, these are unprecedented times with limited opportunities so we have to make sure that we can continue to serve the clients that are already on our roster before considering others.
Can you speak to the fear of missing out on a career to go to college?
When I look at an 18-year-old versus a 21-year-old, I can't see much of a difference. Chronological age isn't really an indicator of when you can obtain success in this industry.
I've always said, pandemic or not, that if you have the opportunity, the means, and the passion to go to college, you should try. There's so much that you can learn about yourself. In college you're responsible for yourself, no one is there to look after you. You've got to meet deadlines, learn time management, be resourceful, and make it happen for yourself. These skills are essential for our business. Back to the age factor again, some people continue to look really youthful at 30 whereas others look mature and sophisticated at 20. I don't think being away from the dance industry for four years to go to college will make a difference since "how old or young you can look" is always an issue that's specific to each individual. Side note, wear sunscreen and a hat no matter what and always work on your relationships even when you're in school by taking advantage of your downtimes during spring, summer, and winter.
Casting directors and choreographers may also want a little more maturity on set. If they have the choice between hiring an 18-year-old or a 21-year-old, while legally both are considered adults, they may lean toward the 21-year-old because that small amount of maturity can make a big difference on a professional set where time is money.
Is there work for dancers during the pandemic?
I don't know what the future will bring. I'm like everyone else waiting to see what happens. What I do know is that union and nonunion commercials, music videos, and print ads are still being cast here in L.A. although I don't see tours, most award shows, and live events coming back anytime soon. There's definitely about 75% less work for everyone right now, including dancers who are already signed with an agency.

Tell me about what you've seen with the amount of opportunities available?
I don't think opportunities have expanded a lot over the years except for teaching. While award shows and large events like Coachella employ a lot of professional dancers and Las Vegas now has several residencies that employ dancers, other areas like film and TV have shrunk with runaway productions now operating in places like Canada and over in the U.K. There have been a lot of opportunities to make good money teaching however although it's important to understand that it's pretty difficult to teach for a weekend dance convention and also work as a dancer at the same time since for the most part it kind of takes you away from the industry. Often times you'll leave town on Thursday every week, teach for three days, and return late on Sunday only to use Monday to recover from jet lag. You return with only a couple of days to recover and be available before leaving for the next city. Choreographers are working on projects currently, which is a good sign.
After absorbing Laney's words, I'm reminded of one consistent thing about this business, which is the old adage, the show must go on. The entertainment industry will rebound and keep going with or without any one of us individually. Therefore, a decision to move to L.A. or NYC and go pro should be more dependent on your personal readiness than the state of our industry.
Even though these are unprecedented times, in some ways, things like keeping your skills fresh and materials updated haven't changed at all. There's always been an ebb and flow. We've always had to self-motivate and adapt in a changing industry that has more dancers than jobs. Simply, it's never been easy and when this current challenge ends, times will change again. What's ideal in casting will shift and trends this year will turn into yesterday's news but the professional skillset you put into place will always serve you.
Looking for remote work? Backstage has got you covered! Click here for auditions you can do from home!
The views expressed in this article are solely that of the individual(s) providing them,
and do not necessarily reflect the opinions of Backstage or its staff.