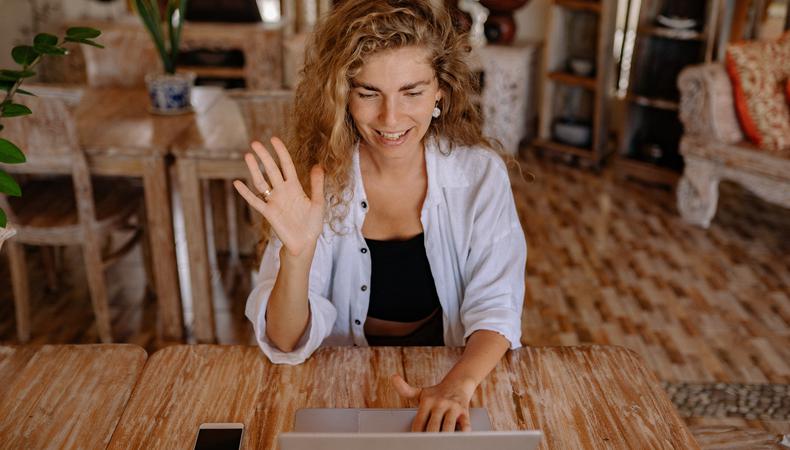 The pandemic has brought drastic changes and challenges to the business of acting—and while the adjustment is an ongoing one, it's not all bad. Take the audition process. In the old days (like back in January), it wasn't unusual for a casting director to receive more than 2,000 submissions per role on a posted project from agents and managers eager to grab one of the few audition spots available for a client. The number of actors a casting director could actually invite for an in-the-room audition has always been just a small percentage of the number of actors submitted, as time just didn't allow for it. But COVID-19 has changed the rules of the auditioning game.
Before, we could usually count on a first-look audition to actually be in the room with the casting director. While the volume of self-tape requests was on an upward climb, the majority of audition appointments generated for clients were still in-person. Not anymore. As you may have already experienced, all first-look auditions on the theatrical side are now pretty much via self-tape with the assurance, in most cases, that your callback will be on a virtual, live platform. The new norm for a lot of commercial auditions is now live, virtual auditions from the first call onwards—and, if you book the job, you may even shoot the spot from where you live.
One of the unique challenges for actors in this pandemic landscape is getting comfortable with virtual, live auditions, and the full understanding of what "live" really means. You may be on Zoom or some other meeting platform for this, but regardless of which platform is used, they all have something in common: it's live television! When your video is on, it's always on. A lot of actors forget this and have developed some lazy pandemic behavior from too many casual Zoom chats with family and friends over these past several months. When you're virtual and live with your pals, I don't expect you to be well lit, care about the audio quality, worry about how you're dressed, or try to sit up straight and be poised. But I've seen a lot of these virtual bad habits slip into live, virtual auditions. Remember, too, that unless your mic is on mute, we can hear everything going on around you: a loud neighbor, a barking dog, or music from your Alexa in the other room. Everything that isn't 100 percent about you distracts from your potential.
It's critical to be cognizant of the fact that when you're on, you're always on. The casting director and everyone else on their side sitting in on your audition is watching you all the time. These auditions are not casual events. They are, in essence, live performances where not only is your talent being assessed but so is your behavior.
Stay focused all the time. Look into your device's camera all the time. Stay engaged all the time and absolutely never have a facial reaction to anything anyone else in your meeting might be saying, especially if it's not to you. A nod of agreement is fine, but the roll of your eyes never is. In this new landscape, assessing who might be the right actor for the role includes a perception of what you would be like to work with, if hired, based on your behavior in your live audition.
Always be prepared. Always be on your A-game. Most of the time, you'll have one shot at this. Whether or not your audition performance indicates that you're the right actor to book for the role, the big win here can be booking the virtual room. It'll be far easier for you to get access back into that virtual space for another project and another role if you've aced the challenge of being live camera-ready from the moment you virtually walk into your audition.
Another potential big win for you in the live, virtual landscape is that while a casting director is limited to seeing perhaps 10 or 15 actors in an hour in their office for auditions, in a self-tape or virtual space those numbers can double. This opens up the opportunity for potentially more actors to be seen than was possible before.
Live virtual auditions are about the packaging and perception of your brand. Great lighting, great audio, great background, great focus, great you!
Looking for remote work? Backstage has got you covered! Click here for auditions you can do from home!
The views expressed in this article are solely that of the individual(s) providing them,
and do not necessarily reflect the opinions of Backstage or its staff.