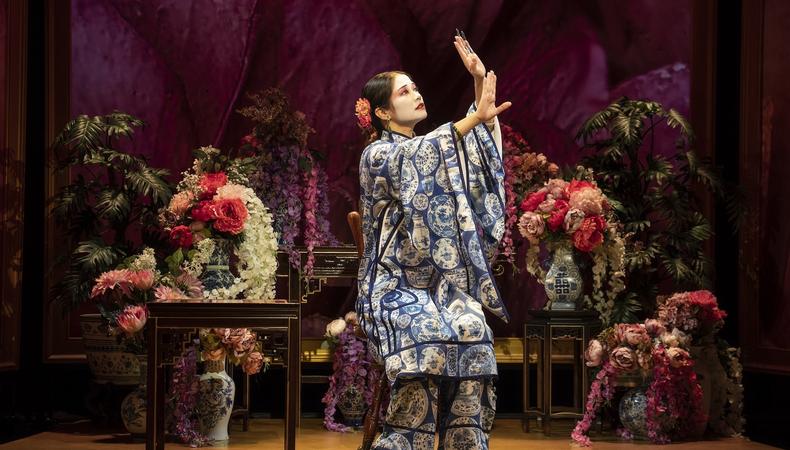 In December, the New York City Police Department reported that hate crimes against Asian Americans have increased 361% since 2020. In an effort to keep the community safe, the advocacy group Asian American Performers Action Coalition has teamed up with Indie Theater Fund/IndieSpace to distribute grants to Asian theater artists. These contributions will fund car rides to and from work at a time when public transportation might feel unsafe for many Asian American and Pacific Islander individuals.
AAPAC and the Indie Theater Fund will initially distribute grants of $250 each to 140 applicants. The American Theatre Wing, the Actors Fund, and the Dramatists Guild Foundation are funding the initiative. AAPI artists can apply directly through the AAPI Emergency Transportation Fund website.
READ: Hollywood's Lack of Black Executives Is Harming the African American Community, Says NAACP Study
"We are so grateful that our theater community is coming together to help its own," actor and AAPAC member Pun Bandhu said in a statement. "We have to acknowledge that this situation has reached crisis levels. I know several theater workers personally who have been harassed or assaulted; most [incidents] went unreported. Every institution needs to be thinking about how they can make it safe for their Asian employees to get to and from work."
Bandhu notes that "priority will be given to those who are the most marginalized, working Off- or Off-Off-Broadway, who do not have institutional support and who feel like they have no choice but to use mass transit."
Indeed, as recently as Feb. 23, an Asian performer, on his way to the Public Theater, was attacked and beaten. Another theater artist, director Kat Yen, was riding the subway when a man began harassing her, yelling, "All Asians should die."
"The recent uptick in violence towards the AAPI community, both on public transportation and in general, has been absolutely devastating," said Randi Berry, executive director of the Indie Theater Fund, in a statement. "We are proud to partner with AAPAC to provide small stipends for safety, allowing artists to move in and out of the theater without fearing for their lives. This is only a band-aid, we know, and does not address the systems of oppression that have brought us here, but we hope it provides some peace and comfort—and practical support—in these most difficult times."
Bandhu reports that the fund currently has $35,000 to distribute, but that number could grow through tax-deductible donations. "We hope that with more donations, this initiative can help even more people, as the need is dire," Bandhu said.
"Please donate if you are able," he continued. "This is one small thing we can do to help keep those most vulnerable in our community safe."