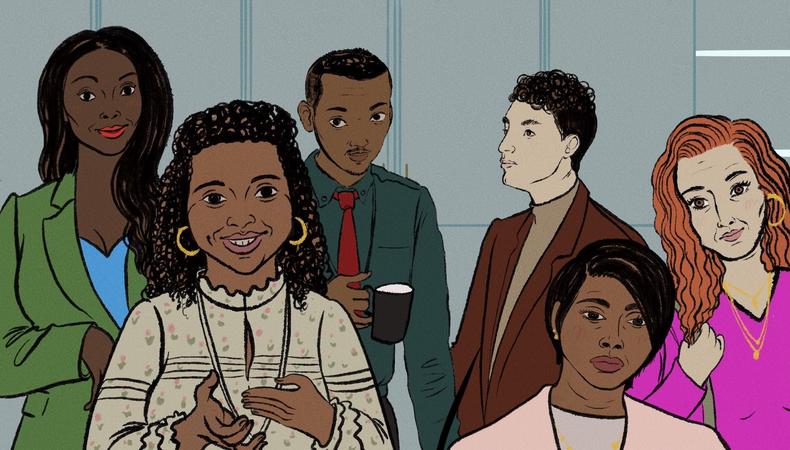 "Abbott Elementary" has been a breakout hit for ABC. It's beloved by both viewers and critics in large part due to its warm, charismatic cast. With a second season on the way, casting director Wendy O'Brien ("Mr. Mayor," "It's Always Sunny in Philadelphia") talks about assembling this group of winning actors, including creator and star Quinta Brunson, stage and screen vet Sheryl Lee Ralph, and relative newcomers Janelle James and Chris Perfetti.
Was there a particular quality Quinta Brunson was looking for when building the cast of "Abbott Elementary"?
What was really important from the jump was that it felt like we were really in Philadelphia—not prettified or too Hollywood. We would always say: "good-looking for a Philadelphia elementary school." Also, it's that really subtle comedy, grounded but not winking at the humor, because as soon as you wink at it, it doesn't feel true. Because of the documentary style, we wanted it to feel real.
Documentary-style shows have become a TV staple. What are the qualities that make an actor suited for that type of work?
It's a muscle that you don't know you have until you really try it. I think it was surprising to a lot of actors, too. Some people didn't end up taping because they were like, "I just can't figure out those beats." It didn't mean you weren't a good actor; you just couldn't find that piece. There was no ingredient that we knew to look for. We just had to try.
Do you have a sense of how familiar the actors who auditioned were with Brunson and her work when they came in to read?
The tone was sort of a departure from what she had done, but I think people had a lot of regard for her as an actor and loved the script. There was only so much homework you could have done in this situation. But the actors who got it were really excited about the good-naturedness of the show. It just felt kind, and the actors really responded to that.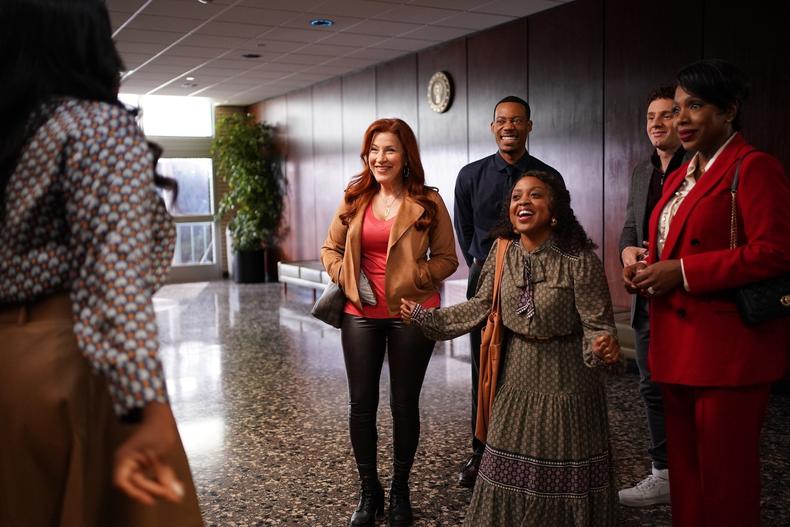 Lisa Ann Walter, Tyler James Williams, Quinta Brunson, Chris Perfetti, and Sheryl Lee Ralph on "Abbott Elementary" Credit: ABC/Ser Baffo
When casting a new show, how much are the characters fully formed and how much are they influenced by the actors you see during auditions?
In this case, Quinta had a very strong but flexible vision. When she sent me her shortlist of who she imagined, Sheryl [Lee Ralph] was on there for Barbara, and Tyler [James Williams] was on there [for Gregory]. That was who she had in mind, and then the rest we found. I think she knew what the ingredients needed to be, but how the cake looked was very flexible. Janelle [James, who plays Ava,] is a perfect example. She was effortless. We looked at so many actors and she just had it as soon as the scene started. She was the role, and then the role became her. She expanded it. It just went hand-in-hand, writing for her and her voice.
If you're an actor who doesn't have the kind of name recognition those two do, how should you approach an audition?
You have to think: If the door's open, it's open. You can't overthink it. You can't spend energy on the unknown. There were other women on the Barbara list and the Ava list. Janelle just wasn't really a known commodity, per se, and the women we thought would nail it—they didn't have that muscle.
Chris Perfetti, he wasn't on the list [for Jacob]. He did a phenomenal self-tape. We asked people to talk to the camera and just say what they've been doing in quarantine. He cut together him doing belly flops on his hotel bed and just being a goof. "This is what I've been doing: I've been locked in an Atlanta hotel trying to stay safe while shooting, going bonkers!" And it was so innocent and funny and different and honest. As soon as you watched his little interview, you were in love with him. He just walked in and was like, "This is me, and I'm gonna fit the role or I'm not." And he did—if anything, he inspired the role. He brought that to life just by being himself.
There are tons of contrary examples and people who can transform themselves; but generally speaking, I do think it's, like, matching the essences [of actor and character], and then the role can evolve and flourish.
This story originally appeared in the June 16 issue of Backstage Magazine.