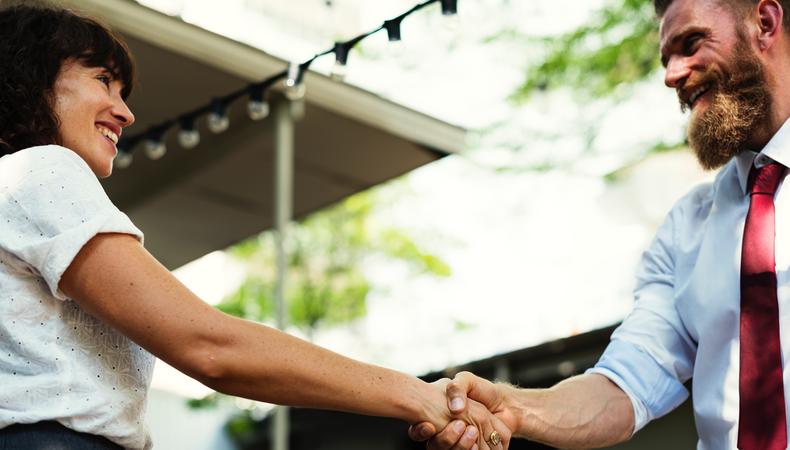 Some actors who are just starting their careers plan to save money for two things: headshots and a reel. They see these as the first steps toward becoming professionals because they know headshots and a reel are the basic marketing tools for any actor. At the same time, they may start to think that it's time to get out there, meet casting directors, and seek various networking opportunities. Why wait? Well, if you're one of these actors and you're feeling the urge to start marketing yourself in the industry immediately, stop for a moment and consider. You have the ambition for your career, but do you have the skills to fuel your dreams toward achievable goals?
The truth is you may not have anything substantial to sell yet at this stage. Have you taken an acting class or had any professional level training? It seems common sense that we all must know how to do what we're selling before we sell it, but we exist in a very "I want it now" culture. This may make you feel like you have to push yourself into marketing before you have something truly competitive and of real value to sell. If you do this, you could make a bad, lasting first impression. You need to make sure you have quality work to share first.
READ: How to Build Your Digital Brand as an Actor
It can be easy to look at the success of actors you admire and forget that their success is the result of years of training and preparation. In this era of internet influencer immediacy, you may think of marketing as the quickest route to that kind of success rather than the more time-consuming development of your skills. However, untrained actors who put the cart before the horse may be doing more harm than good for your future career.
Plus, there are instances when even those well-known actors need to pause their marketing. It's not just beginners who may need to wait to market themselves. There are times when skilled, highly trained professional actors should take breaks too. In the case of overexposure, actors may decide to go under the radar for a time or under certain circumstances, a well-known actor could avoid marketing to employ an image consultant to do damage control. At every level, there may be times when it's best not to focus on marketing. The key is acknowledging these instances and accepting that you need to take a step back.
So while you must embrace marketing and networking, first think through if the time is right for you! Especially if you're just starting out, you want to be prepared so you're ready to compete and can be in the best possible place to take advantage of the invaluable opportunities for marketing and self-promotion that are key to career development.
The views expressed in this article are solely that of the individual(s) providing them,
and do not necessarily reflect the opinions of Backstage or its staff.