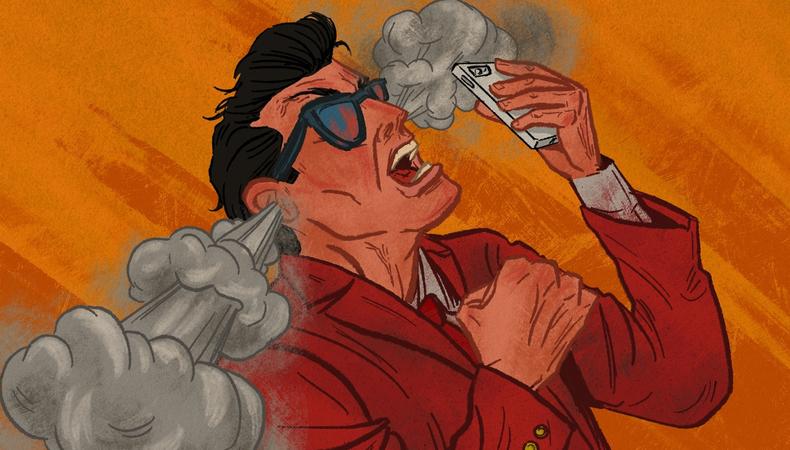 You're an actor. You're ambitious. You have goals.
Maybe you write them down, maybe you keep them on a list taped to your fridge, or maybe you make them part of your morning affirmations.
My point is: You have goals.
The only way to accomplish anything in this business is to have clearly defined targets. That's how you chart your course. And I'm betting you have specific goals, like booking your first guest star role or starting your own web series or something else along those lines. But I must ask you this: Is your No. 1 goal to make your agent angry?
No, I'm not being funny. That's the way it looks from my perspective. Sometimes, it really does feel like some of my clients wake up every morning with the intention of driving me nuts.
READ: Why Agents Drop Talent + How Not to Be One of Them
Like one of my clients, who has been begging me to get him in on a certain film. It's a large part, and he's actually right for it, so I've been doing my best to make it happen. After countless pitches, the casting director finally responded the other day and asked to see his reel. Thrilled, I sent her the link right away, because I knew she was sitting there at her desk. Five minutes later, she responded. The link didn't work.
What followed was a comedy of errors. I called and texted and emailed my client. Nothing. Precious minutes ticked by. When he finally got back to me, I explained the situation and the kid sent me an updated link. But that one didn't work either. We went back and forth like this for almost an hour. When I finally sent the right one to casting, I never heard back. She had moved on. I could almost feel the door of opportunity slamming in my face.
Yes, I will try again. But WTF? I am responsible for 125 actors. You are responsible for just one. It's your job to keep your marketing tools in updated, working order.
Clients also abuse my number. Most of them have my cell number in case they need to reach me in an emergency. The only problem is that actors don't really understand the definition of "emergency." Calling me on Saturday night to ask if I've heard anything about the audition you had on Friday is not an emergency. But you can definitely call me on the weekend if you have to suddenly leave town on a personal matter and you won't be able to make your Monday morning audition.
READ: 6 Ways to Make an Agent Want to Drop You (or Not Sign at All)
And lastly, this scenario is my favorite: You show up at my office unannounced. I'm in a meeting, so you wait in reception for an hour. And then, when you finally walk into my office, all you have to say is, "Hi. Just wanted to see what's up?" My response is usually, "Not much. What's up with you?" And then I release the hounds.
Look, agents and actors have to work as a team. That means trusting each other. I do my best to treat all of my clients—not just the moneymakers—with courtesy and respect. Is it wrong to expect the same from them?
Now, here's the best advice I can give you: Think of this business as a large zoo—and don't ever stick your hand in the lion's cage.
This story originally appeared in the Sept. 26 issue of Backstage Magazine. Subscribe here.