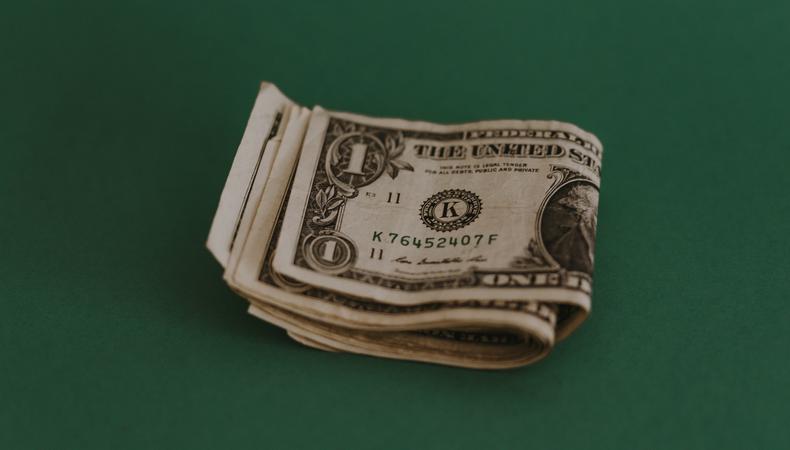 If the cost of college in the United States seems astronomical nowadays, that's because as of 2019 the cost of attending college has increased by 25 percent in the last decade, making a college education the second-largest expense for the average individual. The continuously rising price may be most concerning to young artist-hopefuls, as they must devise a way to make ends meet knowing that a life of variable income and inconsistent employment comes with their diploma.
According to the National Center for Education Statistics, the average cost for undergraduate tuition, room, and board at a private institution for the school year 2017–2018 was $50,300. From state funding cuts for community and public colleges to the prestige-driven business model of private universities, institutions increasingly defer the financial burden to students.
To defray the costs, Janet Bodnar, editor of Kiplinger's Personal Finance magazine, suggests that after savings—which families have hopefully accrued in a 529 college savings plan offered by the state—"you want to get as much 'free money' as you possibly can." Grants and scholarships, be they federal or from the institution of choice, are optimal sources. Yet many students simply don't know their options or how to navigate the system. Ben Miller, senior director for postsecondary education at the Center for American Progress, recommends studentaid.ed.gov as a one-stop shop for all explanations financial aid.
READ: How to Budget on an Actor's Income
Federal Pell Grants of up to approximately $5,645 and Federal Supplemental Educational Opportunity Grants ranging between $100 and $4,000 per year are available to students in need who are looking to attend a four-year institution. Families must complete the Free Application for Federal Student Aid to determine how much aid a student qualifies for. "A lot of students either don't know that they need to do this or sometimes families are comfortably well-off and they think, 'I'm not going to qualify for any aid anyway, so I'm not going to fill it out,' " says Bodnar. But you never know. Colleges often judge awards by that FAFSA when considering prospects for need-based scholarships. "Some of the very selective schools also have very generous financial aid packages that often apply to families who have a six-figure income," she says. "They define financial aid very generously."
Once you get an aid package from your school, "don't be afraid to go back to your financial aid office and ask for a better offer," says Miller. "Before, you wanted them to accept you. Now, they want you to go there because they care a lot about their yield—the percentage of students who are admitted who ultimately attend."
After these options have been exhausted, student loans can help fill the gap. Finance professionals emphasize that loans are a last resort. As a rule, make your total loan limit the same as the federal limit, which is $31,000—$23,000 of which can be subsidized by the government, meaning that the government will pay off any interest accrued while in school. Avoid private lenders, as it's easy to get in over your head because of the lack of borrowing limits and the inflexibility of repayment plans. Don't forget: What you borrow you must repay.
Work-study is one way to avoid over-borrowing. Despite that it's one more activity to add to a crammed schedule—particularly considering performing arts students often spend hours in rehearsals outside required training—it will be worth it in the long run. "It's very tempting to say that I just want to be able to concentrate on my studies and concentrate on my training, and that's how I'm going to get the jobs that are going to allow me to pay back these loans," says Amanda Clayman, a financial wellness clinician. "But the fact remains that there's just not enough consistency in most cases in how people are going to make money [upon graduation]."
Olivia Gjurich, a 2013 graduate of Syracuse University's musical theater program, carries $80,000 in debt—$20,000 of which comes from federal loans and the remainder from private lenders. A New York City transplant, Gjurich admits that even a small work-study job might have been worth it. "I'm always looking back thinking I could have done more—even five hours a week on the weekend as a work-study," she says. Yet on top of the coursework, college is a huge mental and emotional adjustment. "I think at the time it was the right decision, but looking back I know that I could have made it work."
READ: The 10 Best Survival Jobs for Actors
Clayman argues that while the rising cost of college hits everyone hard, it affects workers in the entertainment industry more severely, especially when it comes to repaying loans, because actors tend to live in fund-sucking cities and work low-paying survival jobs that they can cancel last minute for an audition or a gig. "The biggest reason that people leave the industry is burnout," says Clayman. "It's a really stressful way to try to make a living." The Actors Fund serves as a valuable resource to union and nonunion industry professionals in transition (such as recent grads) or in crisis by providing topical seminars and one-on-one counseling within the Wellness Program.
One strategy Clayman recommends in sessions is the use of income-based repayment plans. Since 2009, individuals under financial hardship have been able to opt for this type of repayment on their direct federal loans based on income and family size. Graduates pay 10 percent or less of their discretionary income for 25 years. The Pay As You Earn plan—a variation on this with a repayment period of 20 years—allows loan forgiveness on the remaining balance for a borrower who has consistently made payments during that time.
Despite the grueling lifestyle and the debt, a degree in the performing arts is worth its weight. "You have to remember that a college degree pays off but it pays off over time," says Miller. Catherine Weidner, chair of Ithaca College's Department of Theatre Arts, realizes that with inflated tuition costs the onus is on her program to add value to students' education. Weidner emphasizes the business of the business to all of her students, which she believes is crucial to transitioning from academic performer to professional. "What's helpful is understanding how challenging it is and being able to operate as a businessperson and not just a dreamer," she says.
In her audition technique class, Weidner requires her students to research LORT theaters and their contracts to understand how much they can expect to earn for a regional stint. More important, Weidner asks the students to look up the education departments of those theaters because "they do in-school programs and hire teaching artists" and Weidner wants her students to start thinking creatively about finding ways to work within the industry.
This is one reason why ingénues thinking of skipping straight to auditioning in the city and taking classes should think twice. "It's like saying we're just going to make the crust of the pie, and we're not going to make the pie," says Weidner. She emphasizes that specific skills are learned while obtaining a performing arts degree that aren't inherently taught elsewhere.
"Technique is what supports you in a business that is cutthroat," she says. "Having something to fall back on is having the technique of the profession to fall back on." As far as her debt incurred by a similar program, Gjurich maintains, "Based on how I've changed as a person and as an actor throughout my four years at Syracuse, I know it was worth it."