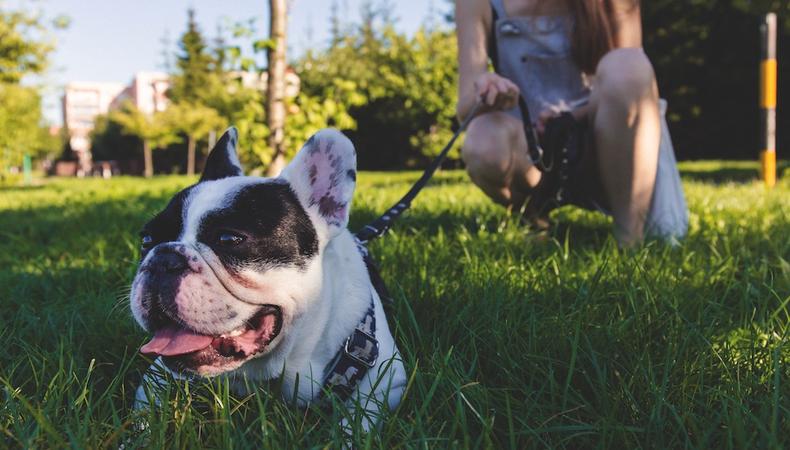 It seems this question comes up every single day from one of my students: "How do I make money while still being available for auditions? Do I have to wait tables?" The answer is, you don't. Having been a professional actor for 14 years, I've done everything from temp work, serving food to dolls (more tea?), dog walking, and even working the graveyard shift at a physical therapy office. Working at a bar or restaurant is not for everyone. While the money can be good, it can also keep you up late, leaving you tired and not at your best at auditions.
Unless you can find that dream full-time job with salary and benefits that allow you the chance to pursue acting, you have to be smart, resourceful, and flexible to create a steady income flow until you book that first national commercial or that first guest-starring role. What other skills do you have? Is there a job (or two or three) you can do that makes you happy (or at least that you can tolerate) while you are pursuing your dream? To achieve this might mean some creative thinking.
1. Temp Work
If you are good with computers and can type fast, this is great. I did this for the first two years I lived in New York and loved it. You work in an office environment (with very little responsibility), can make from $12-$20 per hour, and you have your nights free. When auditions come up, you either leave your temp job for an hour or call out for the day. You can take jobs that are day-to-day, or week-to-week, and do theater at night, plus you work the same hours as most of your friends, allowing you to carve out a social life. There are tons of temp agencies in New York and Los Angeles, and some even specialize in entertainment jobs.
2. Personal Trainer/Pilates Teacher/Yoga Instructor
If you are physically fit, work out, and are interested in health and nutrition, this is a great option (with very flexible hours). You decide how hard you work, how many clients or classes you have, and how much money you make. You need to get a certification, and some gyms even offer free membership to teachers/trainers as well.
3. Dog Walker
I did this for a year in Los Angeles. If you love dogs and being outside, this is a great option. Early morning, late evening and weekend hours make it very easy to balance with auditions. You can freelance by putting up flyers and handing out business cards, or you can work for a staffing company (sort of like a temp agency) that will take a cut of the fee and give you lots of opportunities.
4. Nanny/Babysitter
Great gig, and potentially very lucrative if you are good with kids. You can work on your sides while they sleep. (Or if you're lucky, they can run lines with you!)
5. Promo Work/Modeling
You can find these jobs on Craiglist or sign up with a promo company. They put out a "breakdown," you send them your headshot, and they "cast" you. You might spend the day handing out flyers in Times Square or hosting a cocktail event at a restaurant.
6. Personal Assistant
I know a lot of actors who do this and find it very rewarding—if you are willing to set ego aside and be prepared to do someone else's chores.
7. Real Estate Broker
Get your license and start looking to match potential renters with landlords. It's a tough market, and you work on commission, but if you get your foot in the door, this can be a great side gig.
Everything You Need to Know About Survival Jobs
8. Catering
You've seen "Party Down," right? Paid by the hour, plus tips. Different locations every time.
9. Tutoring
You can freelance or work for a staffing company, and they will match you up with parents looking for private tutors in specific subjects. Maybe that geometry class will come in handy after all.
10. Video Editor
Your friends are actors, right? Help them with their demo reels! If you have a Mac, go take a free iMovie seminar at the Apple store, and become a master video editor. It will come in handy for the rest of your career, and someone always needs footage edited.
It's all about finding what works for you, what makes you happy, and what you are willing to put up with while you pursue your dream. Until you land your first big job (and maybe even after), it's about living paycheck to paycheck, day to day, scrambling around from job to job, memorizing lines, racing to student film auditions, looking for agents, doing free theater, and living a "freelance" lifestyle, making yourself available and ready for when that big opportunity presents itself.
*This post was originally published on Dec. 29, 2016. It has since been updated.
The views expressed in this article are solely that of the individual(s) providing them,
and do not necessarily reflect the opinions of Backstage or its staff.