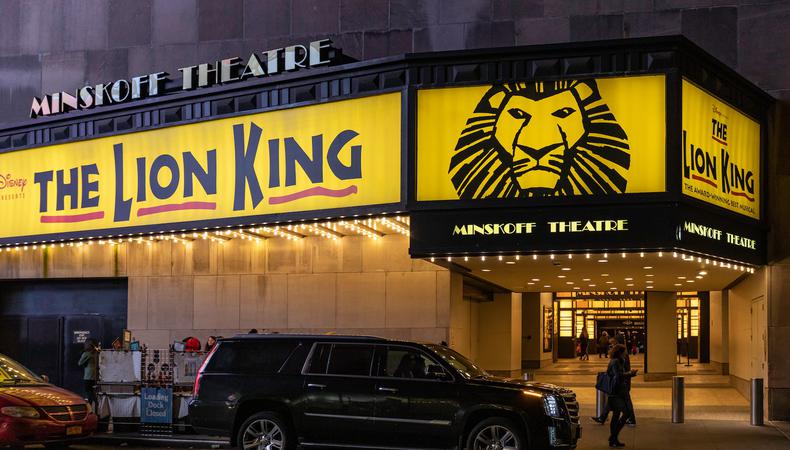 Actors' Equity Association has started relaxing its COVID-19 guidelines. The union has released new health guidelines for productions with a fully vaccinated cast, which includes eliminating the masking and COVID-19 testing protocols. The protocols will be in effect until Sept. 30 and are subject to revision.
"The health and safety of our members comes first," said Equity President Kate Shindle in a statement. "We are heartened by the declining infection rates nationwide, because so many people have done their part and gotten vaccinated. As such, it will now be a smoother and less expensive process for employers to recall our members to work. We still need to be diligent about the virus, but we are very hopeful for the months ahead."
These new guidelines apply to any company where the actors, stage managers, and anyone interacting with those two groups are vaccinated. It also only applies to productions in one location (there is a separate Equity safety protocol for tours).
Equity is not mandating that producers vaccinate actors; the union is leaving it up to individual producers. For productions where producers are mandating vaccination, Equity is stipulating that they must provide compensation for the hours that it takes to get vaccinated, and sick leave if performers become sick because of the vaccine. Companies that are fully vaccinated will no longer need to wear masks backstage or have regular COVID testing.
Aside from more relaxation around masking, the updated safety protocols still contain requirements for sanitation and ventilation. Meet and greets with audience members is still not allowed. There must also still be a COVID safety manager to oversee the protocols.
Equity also released new guidelines for "unvaccinated workplaces," which it defines as productions where vaccinated and unvaccinated cast members interact. It includes regular COVID testing for everyone, and special protocols just for people who are unvaccinated. This includes masking just for unvaccinated stage managers and actors, except when rehearsing and performing. Unvaccinated actors who are singing must stand 12 feet apart with plexiglass barriers between them.
These new guidelines do not apply to Broadway or Off-Broadway productions, where the contracts are currently being renegotiated.