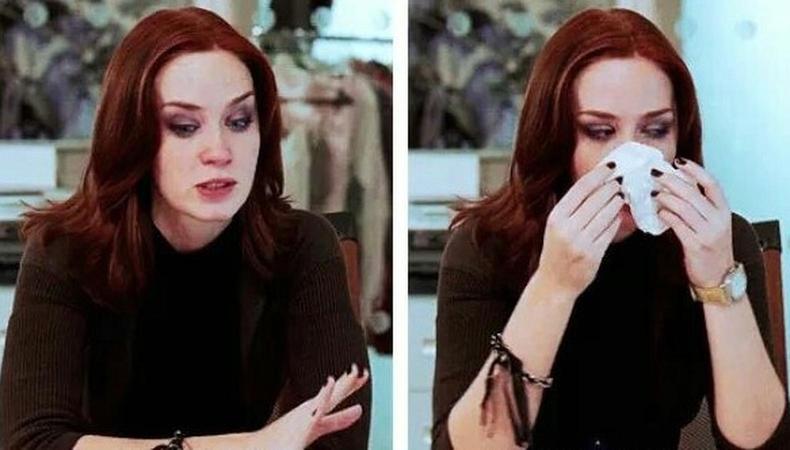 It's the most wonderful time of the year—right? Not if your nose is stuffed, your throat is parched, and your head is pounding. In other words, this most precious time of year also marks cold and flu season, which is miserable for all but can spell disaster for a performer since your body is your work and illness can literally mean missing out on jobs. That means you need to do everything in your power to stay well; here's how you can do that and what you should do if the germs do get the best of you.
Exercise won't just keep you looking good; it'll fend off illness.
"Keep your immune system happy. To prevent seasonal sickness, you need to keep your lymph circulating properly. Lymph is your body's garbage system; it is tasked with removing germs, viruses, and bacteria from the bloodstream. Unlike the circulatory system and the heart, the lymphatic system has no pump; it only moves through breathing and exercise. Dedicating yourself to a regular workout regimen is also essential. I'm especially fond of yoga due to its emphasis on breath and movement." —Andrew Byrne, voice teacher and Backstage Expert
If you don't take supplements, now would be a good time to start.
"If you are eating a balanced diet, you may not need supplements. However, a gummy vitamin each day can't hurt. During cold season I use Airborne, Cold Eeze, and echinacea, an herb that encourages the immune system and reduces many of the symptoms of colds, flu, and some other illnesses." —Denise Simon, New York-based acting coach, career consultant, and Backstage Expert
How to Take Care of Yourself as an Actor
The basics, and then some.
"Cut out processed sugar like sodas and sweets. Sugar suppresses your immune system for hours after consumption, and when your body is being attacked by invaders, this is the last thing you want. Switch it out for natural sugars found in foods like berries, which are also loaded with immune-boosting antioxidants and vitamin C.
"In addition to what you eat, take a vitamin D supplement every day. It's one of the top vitamins for your immune system. If you're deficient in this crucial vitamin, you're more susceptible to infection.
"You can also take oregano oil. This potent herb is antiviral, antifungal, and antibacterial, and it can help if you feel something coming on in your throat or sinuses. Finally, prioritize sleep. Aim for seven to nine hours per night. Sleep has been shown to boost the function of T-cells, which fight against intracellular pathogens like the flu." —Kyle Buchanan, health and nutrition expert
If you are sick, know when to go—and when not to go—to set.
"For the first question, measure how ill you feel on a scale from one to 10, with one being the healthiest and 10 being the sickest. Are you at a four? A nine? If you're at a four—a slight headache, a cough, an upset stomach—you're probably healthy enough to function and do the job well enough. If you're at a nine, chances are you're at risk of not being able to fulfill your potential and could put others at risk of getting sick.
"In the grand scheme of things, if you're so ill that you can't perform at the level that got you hired in the first place—what you did in the audition—no one wins, and it's best to stay home. Just let the people in power know as soon as you realize you're too sick to perform so they can rework the schedule if possible." —Shaun Grant, actor, writer, coach, and Backstage Expert
At the end of the day: If you are too sick to audition, don't.
"If you are too sick to audition, don't go! Even if it is with the casting director you have been trying to meet for years, don't go. It is so not worth it. The fact of the matter is, if your illness will affect your audition in ANY way, don't go. An audition that was less than your best is never excusable because you were sick; it is simply an audition at which you were less than your best. Singers, this is particularly addressed to you! Being sick means you have far less control over your voice. And, trust me, casting directors are already sensitive to getting sick themselves because they see hundreds of actors for any given project. The last thing they need is your runny nose, your cough, or a voice that doesn't sound remotely like your own healthy voice." —John Essay, manager, producer, and Backstage Expert