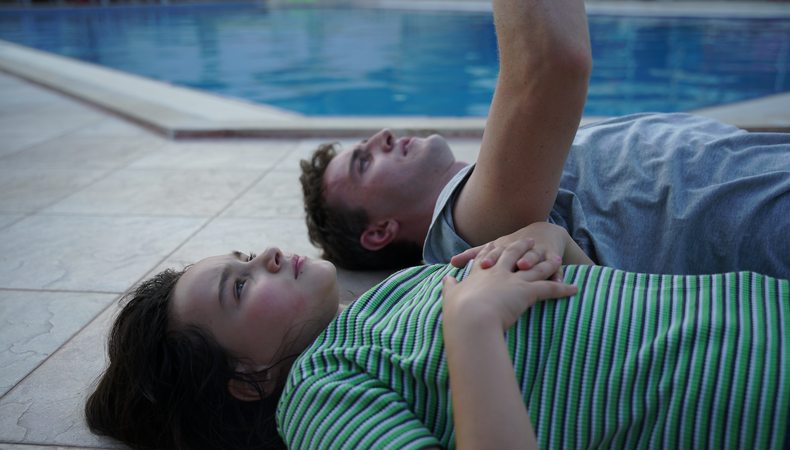 It's no accident that Charlotte Wells' "Aftersun" feels like a memory—or more to the point, like a collection of memories that are on the verge of slipping away right at the moment when they become most vivid. The drama recently picked up a Directors Guild of America Award nomination for outstanding directorial achievement in a first-time feature film, plus an Oscar nod for its lead, Paul Mescal.
The story is partly based on Wells' own life. The Scottish filmmaker first began toying with what would become "Aftersun" almost eight years ago while perusing old photos of summer holidays she'd taken with her father.
In its final form, her debut feature follows a father and daughter—Mescal's wayward Calum and Frankie Corio's restless Sophie—on a trip to a Turkish resort. At a loss for how to interact with one another in the wake of a messy divorce, Calum and Sophie struggle to connect. The film frames the story with scenes of an older Sophie (Celia Rowlson-Hall) poring over videos from that vacation as a way to connect with memories of the time she spent with her father.
RELATED: How to Become a Film Director
Wells' first instinct when looking for actors to play fictionalized versions of herself and her dad was to cast against type. It's what she did in her 2015 semi-autobiographical short "Tuesday," in which the leading actor looked nothing like her.
"Except I failed," Wells says of "Aftersun" with a wry smile, speaking via Zoom. "I cast two people who are as close to me and my dad as you can get. But it was a process of discovery. I think that's what I most took away from [the casting] process—how much was revealed to me about my own intentions and the way my own subconscious fought against the decisions I was consciously trying to make."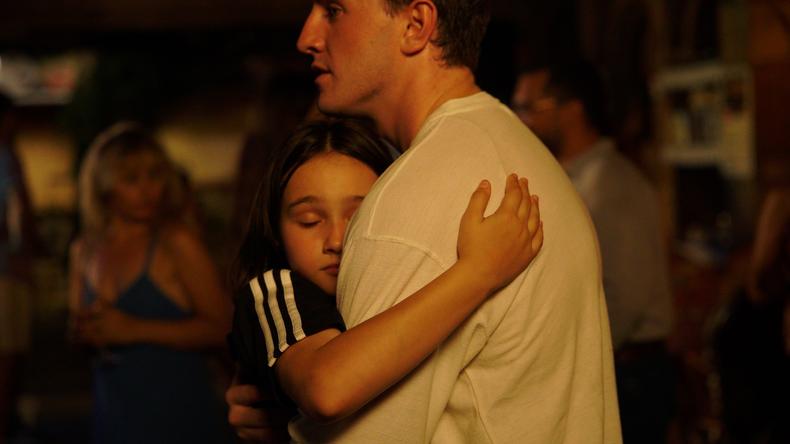 Courtesy A24
Collaborating with Mescal and Corio helped the filmmaker discover who the characters were. Working with the actors kept Wells grounded from scene to scene, even as her conceptual storytelling approach remained at the forefront. The film's narrative operates on multiple levels, sometimes shown from the adult Sophie's point of view (as fragmented memories) and sometimes from the perspective of the younger Sophie (as lived experiences). Wells even employs a third-person perspective at times to let viewers see the man behind Calum's aloof mask.
But while shooting a few key scenes, Wells knew she'd need to let go of that heady approach and let her actors lead the way.
"It was a difficult time for us in some ways, because it's not relevant to Paul whose lens is being felt," she explains. "It doesn't help him to know that this is being perceived through these three different points of view at certain points in time. He's just interested in the motivations of his character. There were points [when], because I did conceive of the scene as being quite abstract or imagined or not really existing in reality, exactly, I struggled to answer those questions."
That's when the collaborative spirit on set paid off—something Wells has come to treasure far beyond any accolade the film has garnered. Time and again, she pushed herself to give Mescal and Corio emotional anchors to ground them in the scene at hand.
"I was forced to bring it back to the characters, which is the kind of thing I'm most grateful for, because you can get lost in those conversations of memory and whether something is real or not. But working with actors who are concerned with the present of what's going on is really refreshing."
This story originally appeared in the Feb. 16 issue of Backstage Magazine.