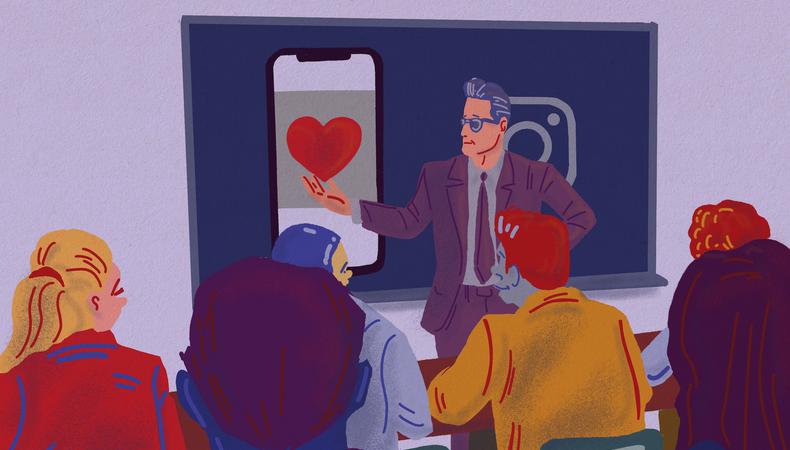 The age range on my client list starts at 18 and goes all the way up to "somewhere around 80." Despite their differences, all these actors have two things in common. First, they're talented performers with plenty of potential. Second, they want to know more about social media.
When I get approached about this, the questions are pretty much the same from each age group. The younger clients want my advice on how they can use their social media presence to advance their careers. The older folks want to know if they even need to be involved in all that "social media nonsense."
I represent a 25-year-old dude with a massive following on Instagram. He's always telling me that I need to use those numbers to create more opportunities, but here's the rub: The kid goes out all the time but never books. And when I explain that a really good audition class might help, he ignores me.
I also represent a character actor in his 50s with an extensive résumé. The man earns six figures a year and he's not even on a series. That makes him one of my best earners. Last week, he called to ask if he needed to get educated about social media, admitting that that whole world was pretty overwhelming to him. Heck, the guy didn't even know Instagram is owned by Facebook! He thought they were competitors.
Now, you'd probably imagine the best course of action for an agent like me would be to merge these two people into a Frankenstein media monster who could succeed on both fronts, but I'm not sure that's the right move. Why? Because each group has a different mindset. For example, younger actors have a natural understanding of social media because they grew up at the same time these platforms were created; older actors remember Prodigy chatrooms; and the in-betweeners remember music they used on Myspace.
If you're a young actor, creating an online presence could be a smart move if you have something specific that can be branded. A generic Joe Shmoe who wants to be a star is not a viable brand. But a performer with a singular take on the world could do quite nicely! A distinct voice has the potential to attract a lot of followers and some industry eyeballs.
READ: The DOs and 1 Major DON'T of Social Media for Actors
I'm constantly seeing breakdowns that require me to submit my client's picture, résumé, and number of social followers—but it's worth noting those roles are always in their teens or 20s. That's telling, but here's what all actors really need to know: The number of followers you have can and will get you in the room, but you still need talent to book the job.
Now, what about grownups? There are exceptions, but building a brand and attracting followers may not be the most effective way to go. Instead, actors of a certain age can use social media to strengthen their relationships with industry professionals. Friending and following casting directors is a terrific way to improve those connections. (Just don't use the platforms to ask for work—that's a major no-no.)
All this social media talk has made me wonder how many likes I'll get when this article is posted. If the numbers are high enough, I might just get motivated enough to figure out what the hell a TikTok is! Ah, what a time to be alive.
This story originally appeared in the April 2 issue of Backstage Magazine. Subscribe here.