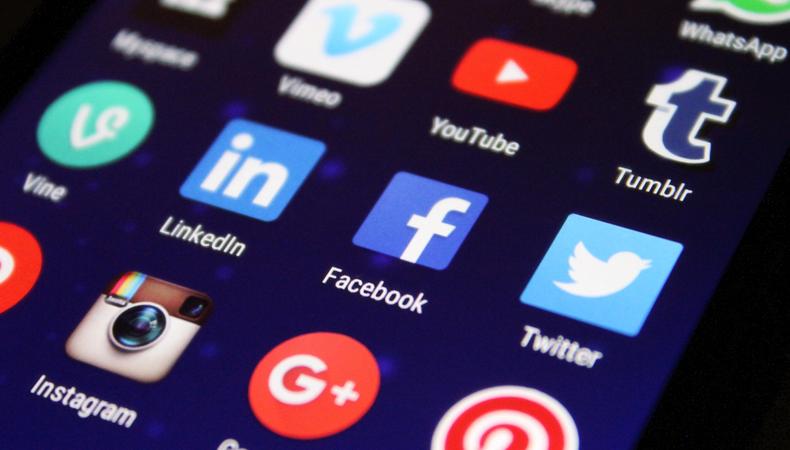 Almost every actor I know has Facebook, Twitter, Pinterest and LinkedIn accounts and most tweet daily or weekly, post photos or links to videos. But as far as your acting career, what are the rules? Will it help you to get a major role in a film or TV series? Will it get you an agent? Will casting directors suddenly call you in for major auditions? What do you actually say in a tweet? Will tweeting, friending and liking industry professionals through these sites help or hinder your career?
Here are some dos and one major don't of social media.
1. DO have a presence on the internet.
A short, powerful bio listing your major credits and training, a compelling photo and short video will do. The three top sites are Twitter, Facebook, and LinkedIn. There are over 30 subsites on LinkedIn, especially for actors. Join them. There are daily discussions about every aspect of a performing career—commercials, prime time, films, agents and marketing tools. The subsites are run by actors for the most part, so they're not official information sites like SAG-AFTRA or the NYC Mayor's Office of Film, California Film Commission, etc.
2. DO publish photos that show you at your best.
No silly or obscene photos—mooning someone at a party is a good example. Photos with you on a film set or onstage doing a play give you great credibility. Agents want to know you're proactive and working.
3. DO upload videos that show your recent work.
Short clips from films, trailers, or professionally shot scenes are okay. Keep it short so downloading is easy.
4. DO post frequently.
But don't be a pest! Daily may be too much especially on certain platforms—weekly is probably better.
5. DO say something intelligent.
"I had spaghetti for dinner." "My dog snores." No, professional info is what the industry wants to hear. Try things like "Had a callback for that Keanu Reeves film," or "Booked the McDonald's commercial!"
6. DO promote your own work on Twitter.
Then, people can choose whether they want to see more and click on other pages. Try not to send them to a group site where downloading is difficult or they may click on another actor's info.
7. DON'T contact industry professionals if you don't know them.
If you met them at a pay-to-meet or networking event, it's a perfect time to follow up. In NYC recently we queried over 50 top industry professionals at our Actor Marathon, and only one percent wanted to be reached via Facebook, none via Twitter. On the west coast, about 20 percent said it was OK and actually had a separate professional Facebook account for actors to reach them. Still, you need to ask first.
Social media sites are best used to stay in touch with those you know, share a link showing recent work, and to develop a friendly relationship with new industry contacts which may lead to future work. It will hinder any career if you abuse the connection. Using social media is just one more valuable tool in your marketing toolbox.
The views expressed in this article are solely that of the individual(s) providing them,
and do not necessarily reflect the opinions of Backstage or its staff.