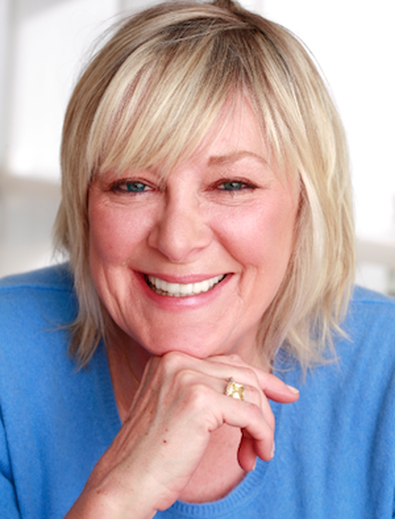 Almost every actor I know has Facebook, Twitter, Pinterest and LinkedIn accounts and most tweet daily or weekly, post photos or links to videos. But as far as your acting career, what are the rules? Will it help you to get a major role in a film or TV series? Will it get you an agent? Will casting directors suddenly call you in for major auditions? What do you actually say in a tweet? Will tweeting, friending and liking industry professionals through these sites help or hinder your career?
Here are some DOs and one major DON'T of social media.
1. DO have a presence on the Internet. A short, powerful bio listing your major credits and training, a compelling photo and short video will do. The three top sites are Twitter, Facebook and LinkedIn. There are over 30 subsites on LinkedIn especially for actors. Join them. There are daily discussions about every aspect of a performing career—commercials, prime time, films, agents and marketing tools. The subsites are run by actors for the most part, so they're not official information sites like SAG-AFTRA or the NYC Mayor's Office of Film, California Film Commission, etc.
2. DO publish photos that show you at your best. No silly or obscene photos—mooning someone at a party is a good example. Photos with you on a film set or onstage doing a play give you great credibility. Agents want to know you're proactive and working.
3. DO upload videos that show your recent work. Short clips from films, trailers, or professionally shot scenes are okay. Keep it short so downloading is easy.
4. DO post frequently. But don't be a pest! Daily is too much—weekly is probably better.
5. DO say something intelligent. "I had spaghetti for dinner." "My dog snores." NO! Professional info is what the industry wants to hear. Try thing like "Had a callback for that Keanu Reeves film," or "Booked the McDonald's commercial!"
6. DO promote your own work on Twitter. Then, people can choose whether they want to see more and click on other pages. Try not to send them to a group site where downloading is difficult, or they may click on another actor's info.
7. DON'T contact industry professionals if you don't know them. If you met them at a pay-to-meet or networking event, it's a perfect time to follow up. In NYC recently we queried over 50 top industry professionals at our Actor Marathon, and only one percent wanted to be reached via Facebook, none via Twitter. On the west coast about 20% said it was OK and actually had a separate professional Facebook account for actors to reach them. Still you need to ask first.
Do top agents find their clients on the Internet?
No. They need to meet you in person to get a sense of your personality/brand and work ethic. Are you polished, proactive, and continually training? Putting a friendly tweet with a link may be the first step in developing a relationship. Sending a tweet, email, or calling them blindly without permission is a big no-no. It's not acceptable professional etiquette, and may harm your chances of working with an established agent.
Will casting directors call you in or hire you for a role by contacting them via social media?
No or very rarely. Certainly not for a major role—maybe for an extra, background if talent and training isn't necessary. But if they've clicked on your website and seen your work they may get a sense of your type, talent, and personality, and may be intrigued enough to call you for an interview. That's the beauty of having a great website—it sells you while you're sleeping or out of town shooting another project.You never know who's Googling you. It's a long shot to actually get an acting job, but a chance to start a communication and develop a relationship. If they already know your work, it's a definite plus for reminding them of your existence so they can call you in for the right role.
Are contract/starring roles cast through social media communications?
No. Absolutely not. Social media has very little to do with casting major roles. Submissions to casting directors via email through legit agents and managers is the accepted norm. All actors still have to have the talent, training, and marketing tools to qualify and be the right type for the role being cast.
Social media sites are best used to stay in touch with those you know, share a link showing recent work, and to develop a friendly relationship with new industry contacts which may lead to future work. It will hinder any career if you abuse the connection. Using social media is just one more valuable tool in your marketing toolbox.
Inspired by this post? Check out our audition listings!
As the founder and executive director of The Actors's Market, Gwyn Gilliss provides free monthly info seminars, agent/casting director interview tele-seminars, weekly marketing tips, as well as many coaching programs to help actors break into both the NY and L.A. industries. Gwyn has tremendous success with her private career coaching clients. More than 90 percent get agent representation launching their careers with performances in feature films, Broadway productions, and Emmy-award-winning primetime TV series, such as "The Good Wife," "White Collar," "Grey's Anatomy," "NCIS," "House," "Law & Order," "30 Rock," "Criminal Minds."
Email her to request a free 15-minute career session: coach@theactorsmarket.com.
Want more acting tips? Watch here: