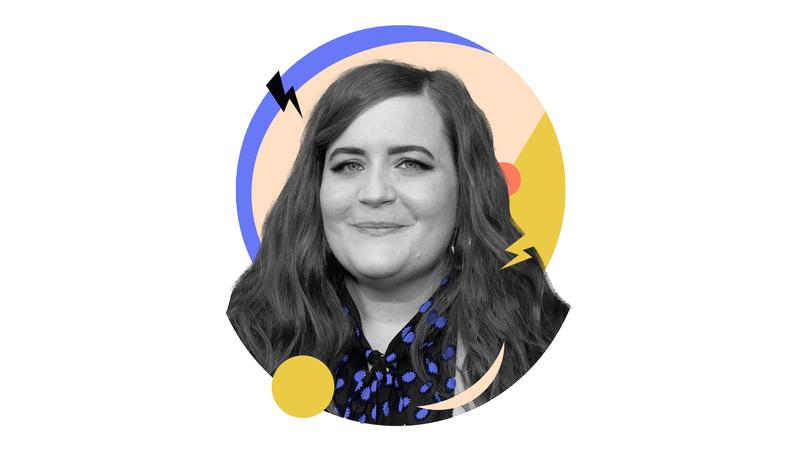 Aidy Bryant has learned the power—and joy—of making things herself over the 10 years she spent on "Saturday Night Live" and her three seasons of making "Shrill." She's continuing the trend thanks to her overall deal with Universal Television, as well as other upcoming projects. Here, she shares her admiration for fellow "SNL" vet Molly Shannon, remembers one audition she definitely shouldn't have been sent in for, and talks about coming up with the sketch in which Harry Styles played her dog.
What is one performance that every actor should see and why?
This is maybe a funny one, but I remember having my brain really cracked wide open by seeing Molly Shannon in this Mike White movie called "Year of the Dog." It's a very sweet, small movie about this woman whose dog ultimately passes away, and she's obsessed with her dog. It was one of the first times when I saw someone who I thought was the funniest person in the world do something that was a lot more resonant, small, emotional, and connected. I think Molly Shannon is one of the greats, but it's such a showcase for her, and I think everyone should see it.
RELATED: How to Get Cast on 'Saturday Night Live'
Do you have an audition horror story that you can share with us?
I think when I was 21 years old, I got sent to audition for a Walmart commercial where the thing was it was supposed to be a mom in her 40s with three kids. And I was 21, but I was fat, so they were like, "Go ahead and head on in there." Immediately when I walked in, they were like, "You look like you're in high school. What are you doing here?" I just was like: This is a gnarly road for me.
What is the wildest thing you've ever done to get a role?
I mean, I feel I've done wilder things and then not gotten the role, like humiliating auditions where I'm like, "What am I doing?" But honestly, I can't think of much, because my biggest thing that I ever had to audition for and get was "SNL."' And it kind of just rolled me right into a whole bunch of other stuff, so I was lucky.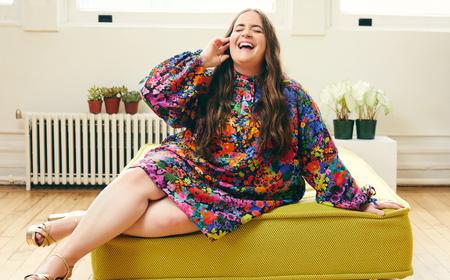 What Will Aidy Bryant Do Next?
What advice would you give your younger self?
Do it yourself. I feel like for a long time, I was waiting for some casting director or producer from Hollywood to come and just find me. I started very young, writing and doing comedy, but I think I felt like I was just doing it to buy time as opposed to being like: No, just do it yourself. It's actually really great.
How did you get your SAG-AFTRA card?
I think "SNL." I hadn't really done anything [before], so that was it.
The usual follow-up is: "What do you remember about that project?" But it's a funny thing to ask about a job you had for 10 years.
I never thought I would've stayed there that long. I didn't think they would have me that long. So it is very crazy to be like, Wow, that was a whole life.
I know it's probably hard to choose just one, but can you think of a sketch you worked on whose outcome you were really proud of?
One piece in particular that, from the very beginning [when I] had the idea, never questioned it, recorded it into my phone without writing anything down and then it's almost verbatim, was that "Joan Song" that I did with Harry Styles where he's my dog, but [also] my boyfriend. That was something where I literally was laying in bed and I was thinking about my dog, and I was like, I love him. and then I recorded it, just improvising. And it's pretty close, at least most of it, to what I ended up bringing to my friend Anna Drezen, who's a writer [on "SNL"], and being like, "Let's put this together."
That's a good example of something that I think in my first couple years I would've been like, That's too crazy; Harry Styles wouldn't want to do that—self-editing before I could ever even try. And that was something where I was just like, Let's at least put it to table. Then when we got into shooting it, it was so joyful, because everyone was like, "This is so bizarre," and you're feeding fake ham to Harry Styles. And the director, the production designer—I just felt like everyone was having fun; and that was the best feeling.