After saying goodbye to "Saturday Night Live" in May, Aidy Bryant did something that wasn't broadcast live from New York and didn't happen at 11:30 p.m. on a weekend: She took some time off. "It was really the first vacation that I've taken where I wasn't working at the same time," she says. "Ending 'SNL' was just so much. It was a lot to take in and a lot of emotional talking with the people I'd worked with for a decade. So it was nice to go to a different time zone—there was no one for me to answer to, and I didn't really do [much]." (It was also, she jokes, a welcome, if temporary, stint for her as "a woman who's like, 'I don't look at my phone.' ")
A decade is a long time to spend at any job, but especially if you start that job at age 25 and it's on one of the longest-running, most iconic shows on television. Prior to joining "SNL," Bryant, now 35, had never been on camera or produced anything. By the time she left, she'd become an integral player on the venerable variety series, where her comedic sensibilities felt at home in everything from offbeat sketches to impersonations of Adele and Ted Cruz.
She also spent three seasons doing double duty on "SNL" and her Hulu series "Shrill," often working on both shows simultaneously. Between the two, she has earned four Emmy nominations: three for "SNL," plus another for her starring role on "Shrill" (which she also co-created).
Her departure from "SNL" marks the end of an era for the show—Kate McKinnon, Pete Davidson, and Kyle Mooney also left the series this year—and the start of a new chapter for Bryant herself. With that and "Shrill" now behind her, she's reflecting on what she has learned over the years—and is ready to bring it all into the next phase of her career.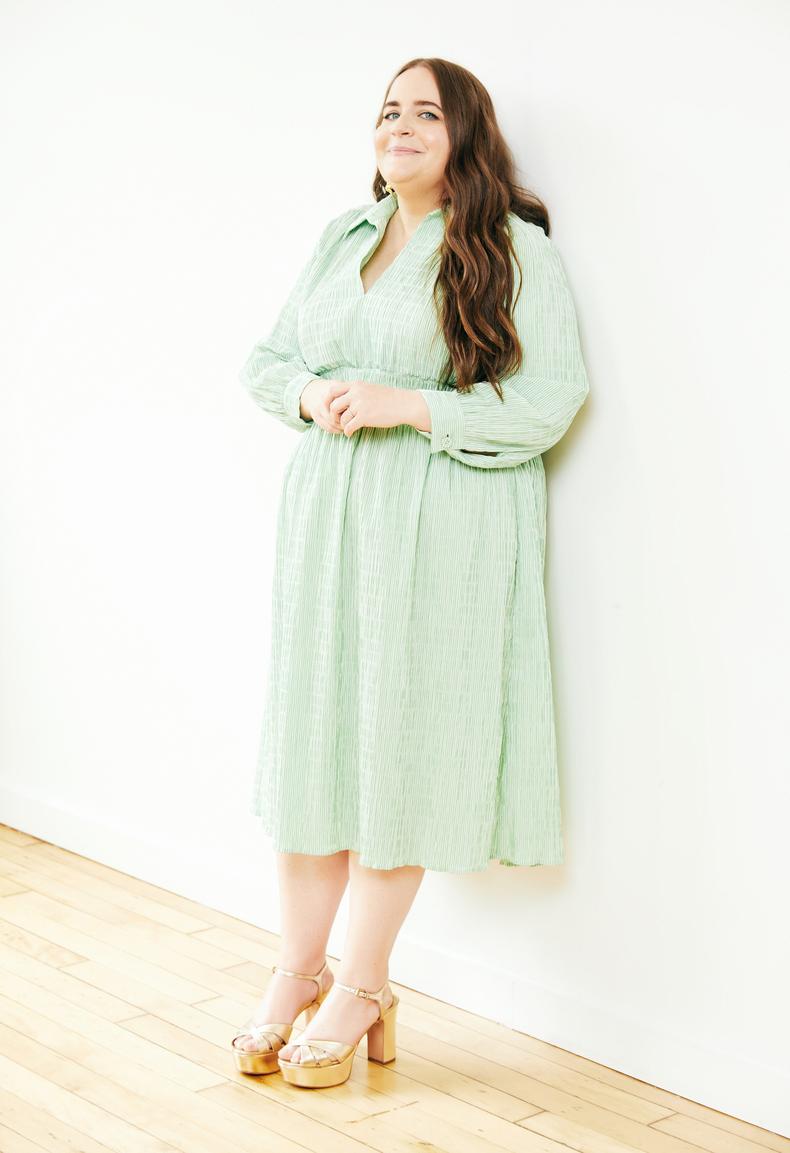 "I just feel excited and open, as opposed to being like, 'Oh, no, everything's about to change,' " she says, post-vacation and perched casually on a couch. "It's more like: Well, now I'm a fully formed human being—an adult woman with some road behind her—and I can bring that into what I want to work on now."
Her decision to leave "SNL" wasn't a sudden one. "I think I probably would have left a couple of seasons ago—I was starting to feel ready—but COVID happened, and it just changed everything," Bryant says. She didn't want to leave in the aftermath of that intense pandemic period. "The feeling was: I'll go back when it's normal next year," she adds; but then, the beginning of 2021 didn't feel close to "normal" either. She ultimately made the decision that the show's 47th season, which began last fall, would be her last.
"It took me a long time to just be having fun, and I feel like that's when my pieces started working on ['SNL']."
Having that awareness meant she was able to truly savor all of her final "SNL" moments, including her subtle but poignant send-off: one last "Trend Forecasters" segment with Bowen Yang on "Weekend Update." (Among the trends the pair highlighted in the sketch: Bryant's "In: 10 nice years," followed by Yang's "In: a friend I couldn't have done this without.")
"I didn't want to cry, and I didn't want to feel like I was at my own memorial," Bryant recalls of choosing what her final sketch would be. "So I think Bowen and [Michael] Che and Celeste Yim, who we write the 'Trend Forecasters' with, knew that it'd be nice to acknowledge it without feeling like it was going to send me into hysterics. It was really meaningful to me that it was just about [us] all being together, because that's been my experience at the show. The people are what make it so special."
Bryant began doing improv in her hometown of Phoenix; she was drawn to the form because it allowed her to craft roles on her own terms. "Even in school plays, I wasn't getting cast as a big part; I was getting a little side friend or whatever. And I think with improv, I saw the ability to drive my own bus," she says.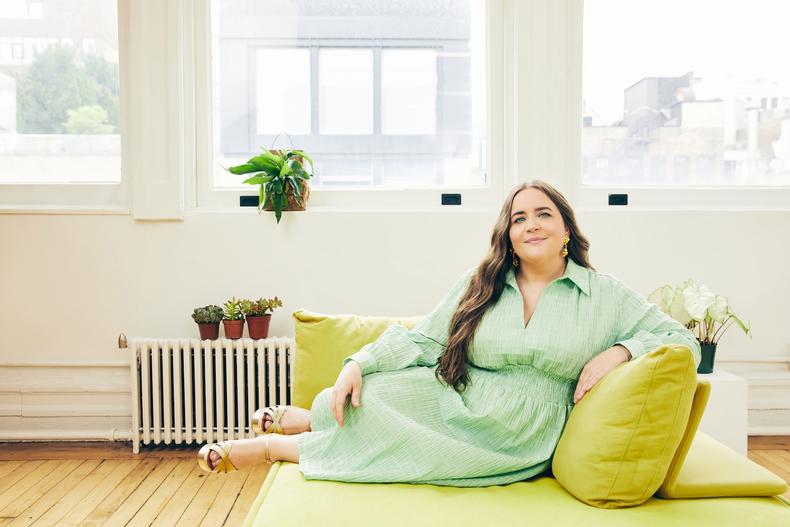 She drove that bus all the way to Chicago's storied improv scene, then got the chance to audition for "Saturday Night Live." Throughout that process, she made sure the material she showcased felt true to her—which meant that when she joined the show in 2012, the "SNL" team knew exactly what they were getting. "I think I did one impression the whole time, and I mostly just did characters that I would like to do. I remember then, when I was hired, just feeling like: OK, they hired you for your dumb characters. You don't have to be anything that you're not. I had a lot of solace in that later."
In those first few years, Bryant was worried she wouldn't measure up to the show's standards; but she found her groove when she started to connect with a few of the writers and performers. "It took me a long time to just be having fun, and I feel like that's when my pieces started working on the show," she says. "I started [thinking], OK, I'm going to write something with Cecily [Strong] or Kate [McKinnon] and just try to have fun with my friends." That discovery fortified her, as did the realization that the skills she'd learned from improv—all the sketch performances she'd done, the "yes, and" ethos, and her ability to spin a story out of a small idea or nothing at all—meant she was more ready for the show than her early fears led her to believe.
"I remember when I was hired [on 'SNL,'] just feeling like: OK, they hired you for your dumb characters. You don't have to be anything that you're not."
Bryant immersed herself in learning the ropes of "SNL"—not just the writing, but all the aspects that go into making the show happen week after week. "You have to produce it and punch it up and think about how it's shot—all those things that you get to practice there. I realized really quickly that that was at least 60% of getting your piece on [air], beyond it just being funny. When I got to 'Shrill,' I was like, 'I'm not going to know how to do this.' And then right away, I was like, 'Oh, I've done this every week for a long time, but on a smaller, faster scale.' "
"Shrill" gave Bryant a chance to shine both in front of and behind the camera. She developed, wrote, and executive produced the Hulu dramedy. And of course, she played the starring role of Annie Easton, a journalist at a Portland, Oregon, alt-weekly navigating her job, dating life, and friendships, as well as the highs and lows of being a woman who's trying to find herself—and her way in the world.
The show, loosely based on writer Lindy West's memoir "Shrill: Notes From a Loud Woman," was refreshing—and still uncommon in today's television landscape—because of the way it treated (and more importantly, didn't treat) Annie's body and how she viewed herself. When the show premiered in 2019, Bryant told Entertainment Weekly, "We just wanted to have a fat character with a normal life." Annie's body isn't a hurdle to overcome or a problem to solve, and "Shrill" took great care to give her a story that reflected, but wasn't limited to, her relationship with it.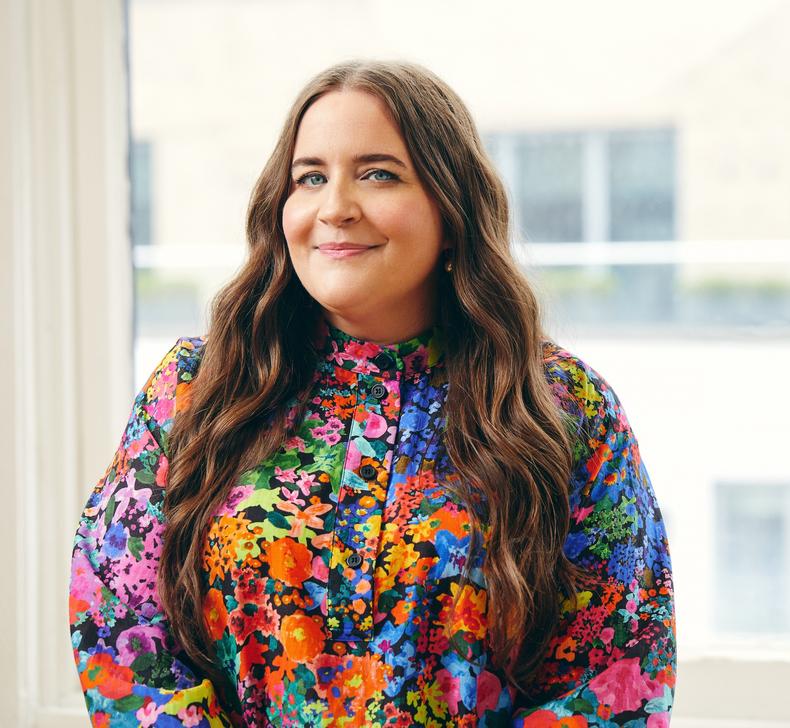 It's something Bryant says she, West (who co-developed the series), and showrunner Alexandra Rushfield were aligned on from the start. "It felt really good to be able to be in meetings and be like, 'No, there's no external transformation. She starts dressing cool. She ends dressing cool.' "
The three had seen so many instances of roles played by larger women that felt condescending or that portrayed some unattainable positive attitude toward one's body. "I felt really proud about the tone we took with the subject matter," Bryant says. "The sex scenes were very meaningful to people, and that was really nice to hear, because I know it was meaningful to Lindy and me to not have those be a joke."
Splitting her time between "Shrill" and "SNL" wasn't easy—Bryant would often write for "Shrill" during the day before heading to "SNL" and working there until the early hours of the morning. She filmed the former in the summer with little to no downtime before returning to the latter in the fall. "It was really hard," she admits. "But I was willing to do anything to do both, to not have to leave 'SNL' but still be able to do 'Shrill.' I was really hands-on with 'Shrill,' from pitching it to shooting it, writing it, and being in Portland and going on location scouts and all that stuff. It was a lot—I can't lie. It was really difficult, but I also wouldn't trade it for the world."
The "Shrill" finale, which aired in May 2021, didn't wrap things up in a neat bow. It was less of a conclusion than a snapshot, leaving Annie sitting with her best friend Fran (Lolly Adefope) as they contemplated what was next for them. "I would've loved to do one more season, just to get [Annie] farther down the road a bit," says Bryant. But the ambiguous conclusion—and the sentiment that your core people will always be there for you—lines up with the show's ethos. "It was nice that it ended in a more realistic way, where she's so much better than when she started, but it's always going to be a thing. There's no finish line, and that's how I feel about my own self-confidence and feelings toward my body. I liked that we got to have that ending, because it just feels more real to me."
With both "Shrill" and "SNL" behind her, Bryant is excited to chart her next course. She's inked an overall deal with Universal Television to develop and produce new projects—one of which is "Cheeky," an animated comedy for Peacock based on Ariella Elovic's book of first-person essays about the human body. Each episode will have its own theme (boobs, butts, body hair), and feature people of all ages—comedians and civilians alike—talking about their relationship with their bodies. "We want it to feel like hanging out with friends and talking about your period—those kinds of things. It's really fun," Bryant says.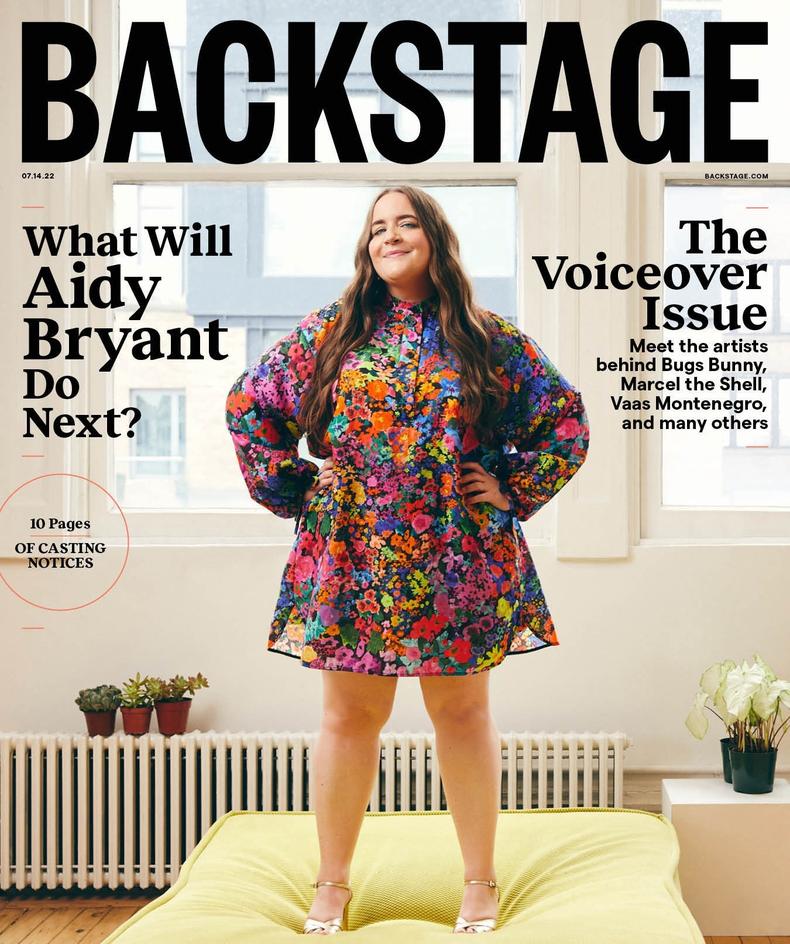 She's also voicing a lovebug named Emmy Fairfax on Netflix's "Human Resources," a spinoff of the streamer's raunchy, endearing hit "Big Mouth." She says that voiceover work stretches her acting muscles in a whole new way. "It's almost like you're forced to take away some of your crutches," she muses. "Like, maybe I would pop my eyes out to get a reaction or something like that, and you have to find that in your own voice. And there's a musicality to it. I'm listening in a much deeper way, either to my own performance or to [the other actors] reading lines for me to react to. I love that part of it. It's both very similar and very different at the same time."
Netflix renewed "Human Resources" earlier this year, so there's more voiceover in Bryant's future. She can't say much about what else she's working on just yet; but she reveals that one endeavor will be a starring vehicle for her, something tonally different but "still funny and kind of crazy." She says she's feeling energized about this transitional period—excited to take the time to build on what she's already accomplished and see what springs forth next. "I think when I started at 'SNL,' I did not feel ready, and so the whole time I felt like I was playing catch[-up]. And I think at this point, I just feel so ready," she says. "I'm feeling very open and creative, and I feel like it's leading me to interesting places."
This story originally appeared in the July 14 issue of Backstage Magazine.
Photographed by Stephanie Diani in NYC. Make-up by Cassandra Garcia. Hair by Anthony Campbell. Styling by Traci Franklin. On cover: Dress by Stine Goya , Earrings by Sandy Liang, Shoes by Schiutz. Additionally in the story: Dress by Wray, Earrings by Mondo Mondo, Shoes by Schutz. Cover designed by Ian Robinson.