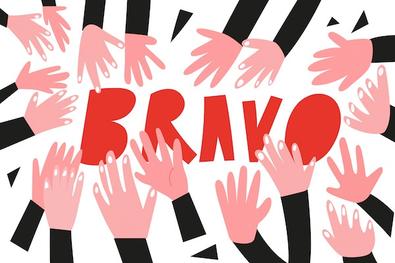 Need a little inspiration? Our Backstage Experts are full of amazing advice to help move your career forward, and we wouldn't want you to miss one drop of it. Here are five tips to keep in mind during the week ahead!
Practicing improv can prepare you for the unexpected.
"Things change quickly in auditions and on set. You are not reading for the part you prepared. Your role gets changed. You came to read for the bad guy and you end up reading for the good guy. With improv skills you can take all the fast changes in stride and know how to handle it all with confidence." —Mae Ross
Aim to entertain.
"Many actors recoil at the idea of being entertainers because they think being entertainers cheapens their art. On the contrary, being an entertainer not only enhances an actor's art, it is the main reason the actor's art connects with an audience. It is the "entertainer" part of the equation that sparks an audience's imagination, taps into an audience's emotions and dreams, and inspires an audience to soar beyond the limits of the human experience." —John Swanbeck
Control the feel of the room.
"You are who they are hiring. Not your work, but you. Even if you only have a short time in the room, it's important that you feel like you belong there—that you run the room with authority, that the people in the room feel like they're in good hands." —Craig Wallace
Be aware of your type.
"Type determines what you become known for and how others identify you at face value. It's determined by your look, your sound, and your attitude. In fact, how you read speaks volumes before you even utter a sound. Your build and your face already have an entire performance built into them. And your presence, whether you realize it or care to admit it or not, speaks volumes. Hopefully, they're saying what you intend them to say." —Kate McClanaghan
Network with the right people.
"Networking is extremely important in Los Angeles, but be aware of the types of contacts you are keeping. Similar to applying for a job, are you going to spend time speaking to other job candidates? Or would you prefer to speak to the hiring manager? The best source of contacts to focus on would be casting directors, producers, publicists, directors, and agents." —Garrett O. Thomas
Like this advice? Check out more from our Backstage Experts!