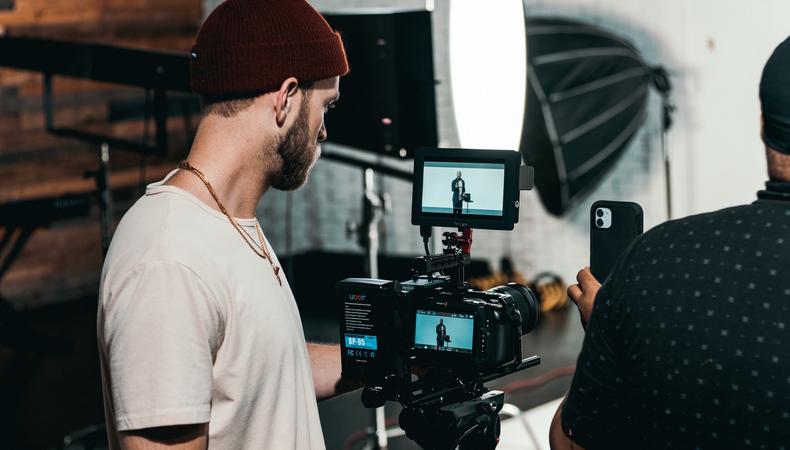 Alexander Bok's first feature film, "Eclipse," follows comic book fan Casey (Kalani Robinson) as he moves from North Carolina to New York City to become a superhero. The fictional story resonated with Bok. "We all, in a way, dream to be able to fly, be able to accomplish anything," he says. "That is exactly what a superhero represents in culture." When told that making movies was expensive and too difficult, he ignored his nay-sayers to come through with a completed finished film, Bok's own version of a superhero story.
Bok's love of storytelling started in school and eventually led him to work with friends to put his stories on camera. Determined to tackle a feature, he decided it was time to take his filmmaking to the next level by hiring professional actors for "Eclipse." With the help of Backstage and actors that added a little extra to their submissions and auditions, he did just that.
READ: How to Cast Your Indie
Make your submission stand out.
Bok spent a year searching for the perfect cast, all of whom he found on Backstage. He notes that one thing that made an actor's submission stand out was including a note showing that they'd read the entire breakdown and understood the project. He started with submissions and narrowed it down to 20–30 actors to audition and interview. The interviews were important to Bok so he could gauge how serious the actors were about sticking with the project. "If someone is an amazing actor, but you feel that they're not 100 percent on board, it's too much of a risk," he explains.
Be prepared to go off-script.
During auditions, Bok had the actors read the sides and then improvise so he could see how well they understood the character. During auditions for the secretary role, Kirsten Dwyer arrived in character, asking the creative team if they needed coffee before she even started reading the sides. "People like that stay in our minds," says Bok. Despite seeing actor after actor during the auditions, she stood out when it came time to make a decision.
You never know when you will have the chance to get more screen time.
Bok says the film's success was rooted in his ability to adjust throughout the process, but everyone on set should be ready for the unexpected. For one background actor, Tim Dougherty, a surprise complication turned into an opportunity. Near the end of shooting, Sam Sweeney (who played Michael Parks) got sick and couldn't work on a day they were supposed to film an important party scene centered around his character. Ignoring encouragements to reschedule, Bok knew he could find a solution. "You just go and make it happen," he says. He pulled Dougherty aside and asked him to deliver Sweeney's speech even though he was there to be a background actor. Dougherty had less than 10 minutes to memorize the material, but Bok says, "He nailed it."
The film is available on bokuniverse.com.