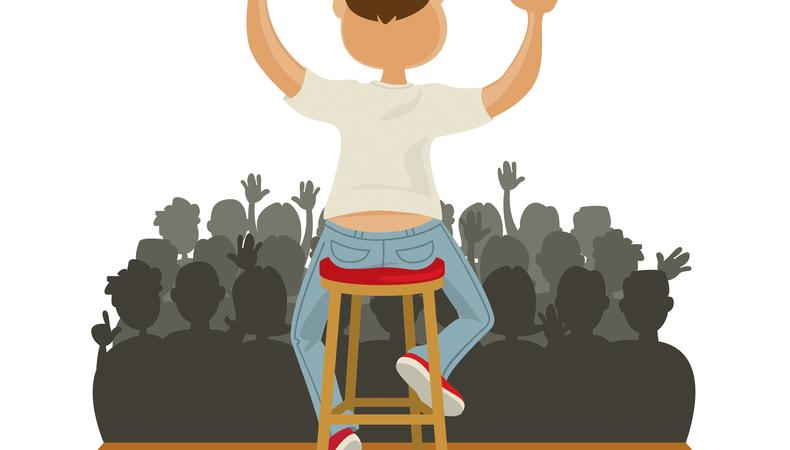 "Before the Sun Explodes" is a movie about a formerly successful comedian who's now an anxiety-ridden stay-at-home dad, still clinging to a dream that his breadwinner wife no longer believes in. After a fight with his wife, Ken meets Holly, a bright, charismatic comedian who lures him out of his shell. Their very real connection leads to a surreal, unforgettable, and possibly unforgivable night.
When I set out to direct "Before the Sun Explodes," I was aware of the common wisdom "you need a name." Casting someone bankable will ultimately help accomplish your goal of selling the film. At the same time, trying to cast a star can be just the thing that prevents an independent film from getting made
I'd just been through the celebrity waiting game with another project and had decided to start over and create something entirely new from scratch. I approached my writer-producer friend Zeke Farrow, who I'd met years ago when we were actors. Immediately, we began collaborating, converting our collective angst into something positive. After only six months we had completed a first draft.
When you're working autonomously, it's important to find like-minded people who appreciate what you're attempting to do and who are also looking to be challenged. We were only interested in finding actors who wanted to collaborate and be part of something totally singular.
Like theater, a small independent film is reliant on the script and its performances. Our approach to writing, producing, and casting was totally unconventional. Once Zeke and I committed ourselves to making what we were writing, things began to snowball.
We sought actors who were not only talented and open-minded, but who had a strong identification with the roles for which they were auditioning. Our first reading actually doubled as an audition and just like that, our casting process commenced. During the months leading up to our first shooting day, Zeke and I found ourselves on an actor scavenger hunt. We frequented underground comedy clubs, storyteller events, and all kinds of theater. We combed the Internet; we had three agencies and a management company submitting client ideas to us; we even used Tinder at one point to find extra extras.
The actors we found ultimately brought more than we could have ever expected to the project. Our lead, veteran standup Bill Dawes, brought the authenticity of the comedy world to the film and ultimately became a co-producer. All of the actors we cast brought something significant and very personal to the project.
Working with actors in an individualized way, understanding their methods, figuring out what they react and respond to, allowed me to tailor my direction to their technique. Having been an actor, it's cathartic to create the kind of atmosphere in which I would have wanted to work. A relaxed rehearsal environment that is open to experimentation and improvisation can lead to major breakthroughs with both the characters and the script. This process, no matter how silly or extreme, is still very structured and focused.
By the time production was under way, the actors were prepared, which is essential for a 15-day shoot. The result of all our preparation was apparent on set. We were able to capture scenes infused with spontaneity, specificity, and originality.
Finding just the right cast for any film is inevitably challenging. In the case of "Before the Sun Explodes," casting became an odyssey that led to some extraordinary discoveries.