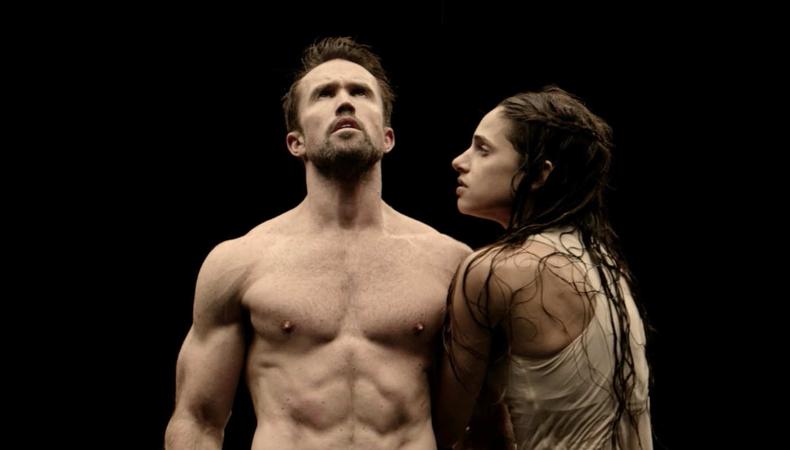 After 13 seasons, you gotta mix it up a little, right?
That certainly was the intent for the creative minds behind "It's Always Sunny in Philadelphia," which wrapped its 13th (!) season this week with a finale that was anything but what fans of the raucous comedy have come to expect.
The episode culminates with Mac, played by series creator Rob McElhenney, (spoiler alert!) coming out to his imprisoned father entirely through an elaborate two-person dance routine. And yes, McElhenney did his own dancing.
READ: WATCH: Kaitlin Olson Nail Her 'Always Sunny' Audition
The sequence and character development required a full body transformation, entailing rigorous training and diet regimens.
"I worked with [celebrity trainer] Arin Babaian to get into good enough cardio shape to be able to dance for two hours a day and we did a lot of lifting and also a lot of stretching," McElhenney tells Vulture. "I'm not a very limber person, so I stretched for like an hour a day just to be able to move my body in those ways which I was never able to do before and will never be able to do again."

A few months later, he whipped out the big guns: choreographers. "I have zero ability to dance," McElhenney says. "[The choreographers] were so patient. It got to the point where I was looking forward to working with them at the end of each day. It didn't feel like work or exercise that I didn't want to do."
There you have it, actors: If McElhenney can go from slovenly Mac to sleek-and-sophisticated dancer Mac all in the name of his character, none of us have any excuse for less than 100 percent commitment.