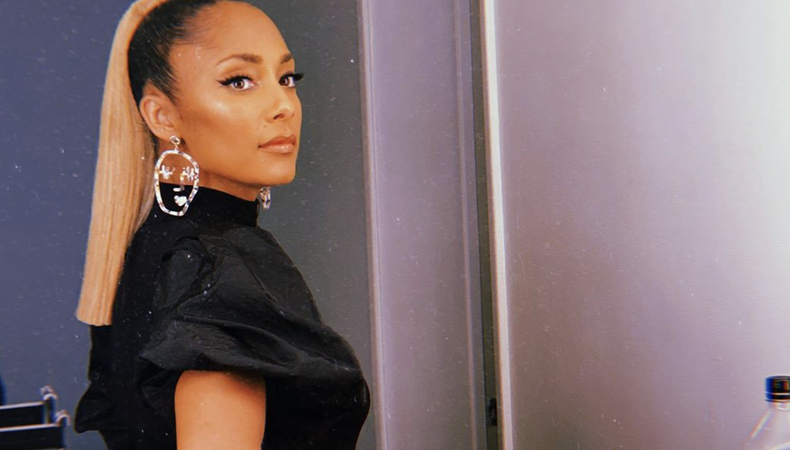 Welcome to Social Studies, wherein we take a deep dive into actors' social media practices. What works, what doesn't, and what should be avoided at all costs? We're glad you asked, and you've come to the right place to find out.
We have talked a lot in this series about striking the right balance on social media; curating the perfect blend of work-related, personality-driven, and socially or politically focused content. It's a delicate art, but when executed correctly can yield endlessly fruitful results including, in the case of Amanda Seales, stalwart status at HBO.
Seales is currently a star of Issa Rae's mainstay comedy "Insecure"; the cable net additionally aired her debut standup special "I Be Knowin' " in 2019. She's also now a permanent co-host of the syndicated talk show "The Real." If you've seen her in any of the above, you know Seales is a by-nature scene-stealer who is both magnanimous on-camera and also, obviously, hilarious. Crucially, you'd also know all that if you follow her on Instagram.
Most of her best (social media) work is in video form so you'd be wise to someday go down the rabbit hole of her entire feed but if you're tight on time, start with her two-part post from Jan. 15 and 16 of this year: "PSA: shaking off a narcissist." In the two clips, both under five minutes long, the Seales does what she tells you she will in the video's title, but with warmth and realness that makes you feel like you're getting advice from your straight-talking big sister.
"You just have to remind yourself, those people go after people who are givers, people who are lovers," she says in the clip. "Don't let these motherfuckers turn you into a bitter woman who won't get love from the right source later."
It is, in all seriousness, fantastic advice. That she delivers it while rolling around in various positions in her living room makes it all the more digestible. Seales uses the hashtag #igstorygems for this specific type of post, which she has now become known for, making it even easier for her fans to seek out her content.
Another shining example of Seales' digital genius comes from late last year, during the notoriously draining Christmas season. Called "PSA: Be gentle with yourself through the elevation," this one calls out the false notions of "empowerment" that saturate social media, using the very platform that frequently perpetuates toxicity to call it out.
"People come on here and they [are] all about self-improvement and positivity and encouragement and, Let's all grow and elevate and I do the same thing because it's something that we all really need to do and focus on to become our best selves," she says. "But I think what we don't talk about is"—and then she moves her face close to the camera to make her point, "self-improvement is hard!" She delivers the message from her bathroom, makeup-free, wearing pajamas just to make sure we know this message is unfiltered in every sense of the word.
Obviously, there is no guarantee that making laugh-out-loud advice videos for Instagram is going to get you a job on premium cable. In fact, it doesn't guarantee a job of any sort. But look through the comments on Seales' posts, and they're teeming with messages of gratitude and love, and lord knows this industry could use some more of that. Put something positive out in the world—and out on the internet—and you never know the ways in which it will come back to you. It might even be in the form of some recognition from executives at HBO.