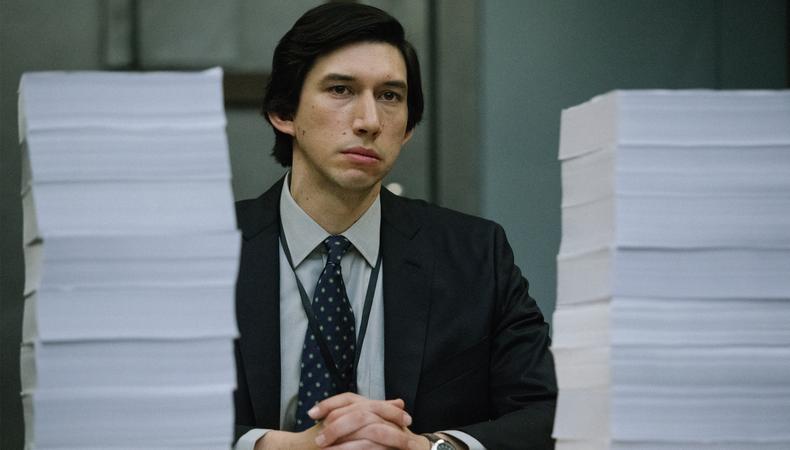 As a creator, you need to be open to where your work takes you, even when it's unexpected. Take Scott Z. Burns, for instance. With "The Report," the filmmaker initially set out to write a dark comedy based on the two psychologists who engineered the enhanced interrogation techniques used against suspected terrorists during the wars in Iraq and Afghanistan. But when he learned that a member of Sen. Dianne Feinstein's office, Daniel Jones, spent years investigating and writing a report about what had really happened, what the government knew, and what it did to cover up what it knew, Burns happened upon a story he felt was even more worth telling. "His story became as compelling to me as the story of the report. I threw away my previous version of the script and started over," Burns says.
In starting over, Burns had to begin with the man in the center of the story: Jones. Unlike some of the other politicos portrayed onscreen, "he wasn't a famous person," Burns explains. "When I started thinking about who should play him, I wanted to think of what actor exhibited the kind of curiosity and relentlessness that I felt Dan embodied. We needed to find somebody who could dig into the role and who's a little bit hidden to the obsessiveness of the character. To do what Dan did, you need to be relentless and obsessive."
READ: Think You Know How to Act in Film? Think Again
A conversation with producer Stephen Soderbergh surfaced Adam Driver's name. Soderbergh felt that Driver's military background and persistence in building a character would resonate with the project and the character. Next came finding the right Feinstein, and Burns thought of Annette Bening, with her Northern California roots and her interest in politics.
Burns considers himself lucky to have filled out the rest of the cast with actors like Corey Stoll, Jon Hamm, and Maura Tierney, but the project wasn't about making a blockbuster with a star-studded cast. "We live in a time where accountability and transparency have become harder and harder to find," he says. "This ultimately is a story about holding people accountable and about government transparency, and I feel like those things are timeless."
To do justice to that core idea, Burns' writing process mimicked the cycles of work seen from Jones over the course of the film. Jones distilled a nearly 7,000-page report down to 500 pages to present it to Senate committees, and in the making of the film treatment, Burns attacked his drafts, as well. "I did a lot more table reads with this script than I ever have before because, hearing it out loud, you can begin to see when you were going too far into the weeds or when you were doubling back on yourself," he says. "A lot of it was just the repetition of hearing it and editing and hearing it and editing and hearing it and editing."
READ: The Best Film Actors Know These 7 Rules
By the end of the film, you might feel the weight of more than 10 years of governmental misdeeds distilled into two hours, and that's part of the reason Burns felt the story made a better narrative than a documentary.
"Having Adam show you on his face what six or seven years of toil looks like when you find out that the people who sent you off to do this might not have the courage to have it come out is something you need an actor for," he says. "Same with Annette—you have an actor who can portray the dilemma of wanting to help get a terrible truth told, but on the other hand recognizing her obligation to her party and a very real fear of what the consequences of getting the report out might be."
No longer the dark comedy he envisioned, Burns calls "The Report" a political thriller. But it's the moments that veer into documentary territory that, despite a cast full of famous faces, make you forget this true story was engineered to push you to the edge of your seat—and that's exactly what Burns was going for.
This story originally appeared in the Nov. 14 issue of Backstage Magazine. Subscribe here.