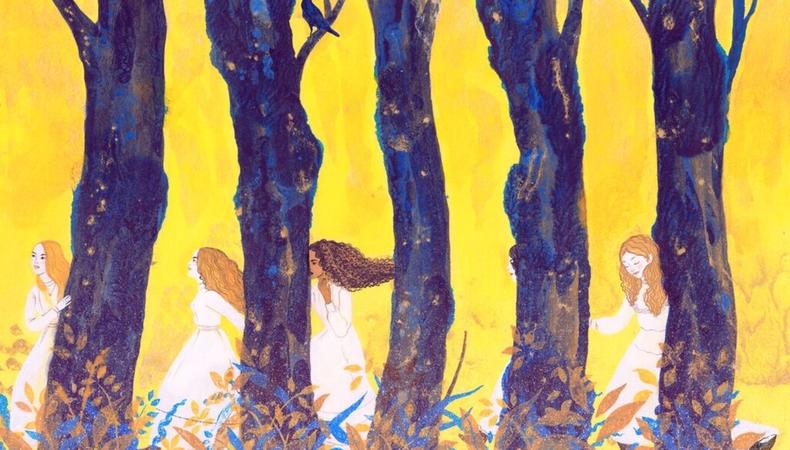 If a big film shoots scenes or is set in Australia, there's a good chance CD Nikki Barrett might have had something to do with who you see on screen. She cast the Australia-set romantic drama "The Light Between Oceans" but also had a hand in the critically acclaimed box office hit (and multi-Academy Award–winning) "Mad Max: Fury Road." Her resume boasts big budget international titles, balancing out Australian series and films by contributing to U.S.-based projects like "The Leftovers" and this year's "Peter Rabbit."
Most recently, her work can be seen in the new adaptation of Australian novel "Picnic at Hanging Rock," which made its way from Australia to the U.K. and began streaming on Amazon in the U.S. on May 25. The story follows a trio of schoolgirls and their governesses who mysteriously disappear while on a Valentine's Day picnic in 1900. The cast spans ages and countries to create a group of women that represents a modern depiction of a classic story while still staying true to the time period.
Why was this a project that you were interested in taking on?
I met with Jo Porter from FremantleMedia who talked about the idea for a series based on the original text and I was intrigued both by how it could become a series but also by a modern reimagining of the book. It seemed an increasingly timely story about young women finding their independent voices. The first scripts were beautiful when they came through and then we started to get really excited about the possibilities of populating that world.
Talk about the casting process for "Picnic at Hanging Rock."
We started early to put Mrs. Appleyard in place, as she was the anchoring piece tonally. Our first imagining was a more classic, older version of Hester, but when Natalie Dormer's name came up, the idea of this younger woman trying to reinvent herself and claim respectability in a new land brought a great energy to the casting. The girls were a wide search and a process of casting one off the other to create an interesting dynamic. We looked at a lot of incredible young Australian actresses and slowly built our central three and then filled in around that with different energies.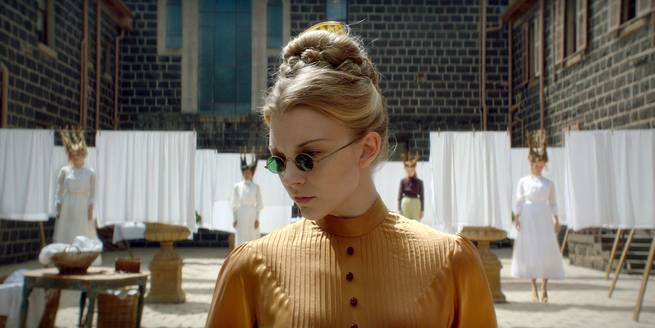 How did the internationality of the cast come about?
The original story contains those international elements. Mrs. Appleyard was always English and Mademoiselle de Poitier was French so it made sense to cast them as authentically as possible. Australian history since the time of English arrival has always been a land of immigrants, of strangers in this very strange and often hostile landscape.
How much influence did the novel have in this adaptation and the casting process?
In terms of casting, we work from the scripts, but the scriptwriting process was very much a return to the book as source material.
What made this job unique compared to other casting jobs you've done?
It was probably the most female-focused material I had worked on at that time. I loved the impoliteness of the girls at the beginning and that they were front footed and determined.
What are some of the challenges you ran into on this job?
Populating the world in a way that felt modern, yet also believable for the period. Also, just finding the right combination of girls so that they felt like distinctive individuals but in a cohesive group.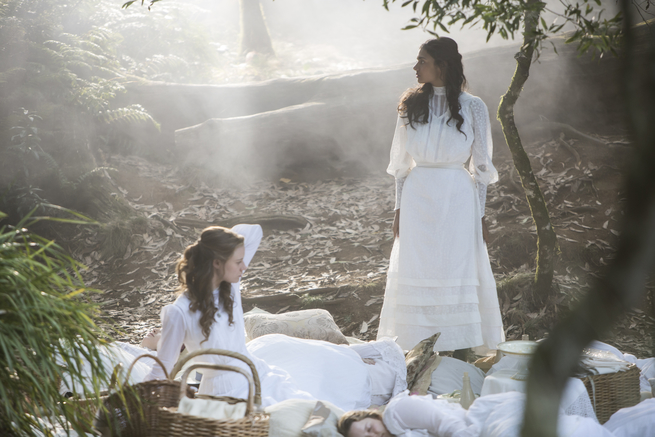 Besides agent submissions, where do you look for talent?
We do a lot of searches using social media and the internet. There are very few projects these days where we aren't posting something on platforms like Facebook.
How has the film and television industry in Australia changed since you started casting?
It's become much more international, both in terms of the work we are doing but also the landscape across which we are casting. We are often looking at actors from the U.K., Asia, Europe, and America, which is exciting. The flipside is that so many Australians are now working overseas and bringing that experience and confidence back into Australian projects. Even when working on particularly Australian films, there is a sense of them sitting in the larger world thematically. It's obviously also much more technology driven. We can see a lot more people via self-tapes which evens the playing field a little for actors and gives us an opportunity to see far more people for a role than we could reasonably schedule in the room.
Based on your experience, what have you observed to be the differences and similarities between casting, the actors and acting, and the industries in general in the U.S. vs. Australia?
There are small differences but the process is really very similar. We all work in conjunction quite a lot and that has developed a common working language. The differences are between individuals in either place rather than anything largely cultural.
What advice do you have for actors from the point of view of a casting director?
Know what you are testing for—the world, the relationships, the time of day, etc.! It sounds so obvious but the great failing we constantly see in the room is people having learned lines without thinking through moments and exploring the nuances or tone of a piece or character so you just get generic attitudinal readings.
READ: Nikki Barrett on Casting Across the Continents
What would you tell an Australian actor who is looking to work in the U.S. eventually?
There's no magic advice. Work hard, constantly, even when you're not being paid for it. Focus on becoming a great actor rather than becoming famous. It will give you longevity and a great career.
What qualities make an actor memorable to you in an audition or on tape?
Someone who digs deep, is truthful, and has made choices about the scene.
What's something an actor shouldn't do in your audition room?
Waste time. You have a limited window, so make it work for you. Also, you don't need to show your entire acting range, just what's relevant to the material and character. Make truthful choices, not showy ones.
What don't actors know or realize about what you do?
I think actors can see casting people as a roadblock or the enemy, but we want people to be right and to be good. That's why you're in the room. We hope every time someone walks in that they'll do something that astonishes or moves us.
Photos via Amazon Studios.
Check out Backstage's TV audition listings!