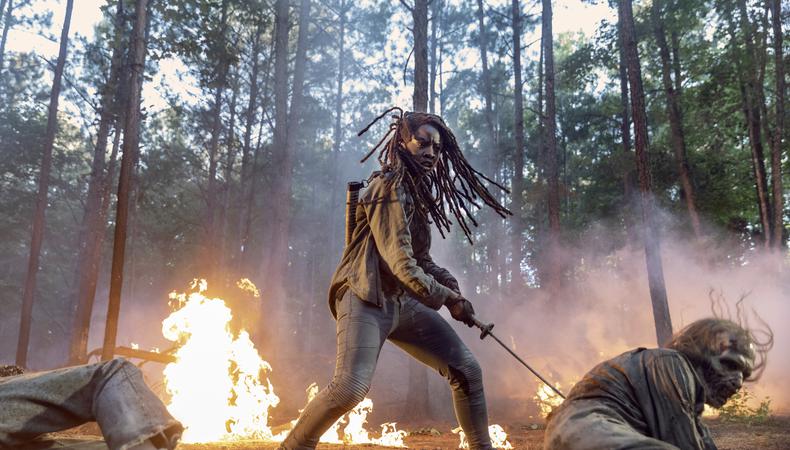 If you've been dying for the return of AMC's "The Walking Dead," wait no more! Sunday you'll be able to watch the Season 10 midseason premiere. Before you lose a limb in excitement though, take a look at these zombie and horror-themed projects. You can join the horde of another terrifyingly good production by applying to these gigs casting now, with zombies and everything in between!
"MADNESS HOUSE"
This feature film follows three step sisters reuniting at the reading of their father's will, where an ultimatum to stay one night in his haunted house will ultimately decide their future. The film is casting three supporting characters. Female talent, aged 23–31, is wanted. Rehearsals and production will begin in 2021 in L.A. Pay is $250 per day with meals, copy credit, and clips included. Apply here!
"CORPUS"
"Corpus" is a dramatic horror-thriller feature film with elements of sci-fi. The film is casting its titular character, Corpus. Nonwhite talent, aged 21–29, is wanted. Rehearsals begin in L.A. in the spring with filming taking place in April and running through May in Yucca Valley or Joshua Tree, CA. Pay will be provided. Apply here!
Danai Gurira on How to Audition for "The Walking Dead"
"GRAD BASH"
An upcoming feature-length horror film is looking for talent for lead and supporting roles. White female talent, aged 18-25, is wanted for a lead role, white male talent aged 12-14, is wanted for a supporting role, and more. Shooting will take place in Naples, FL. Pay is $125v per day with meals provided. Apply here!