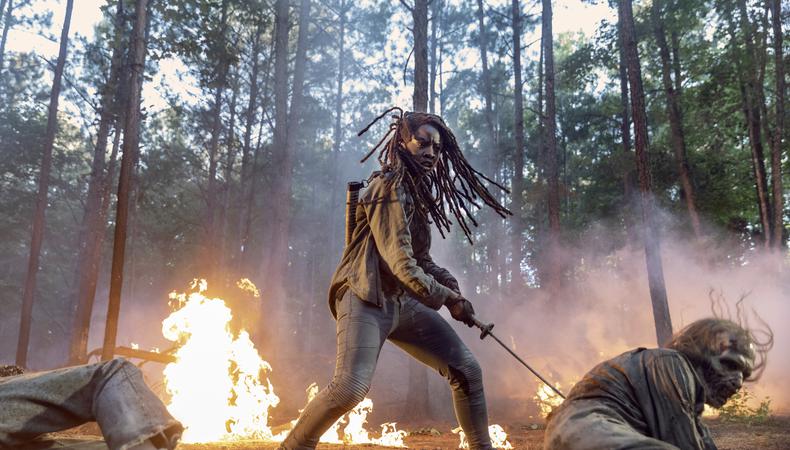 After 11 seasons, AMC's "The Walking Dead" will end its run. It's not dead yet—the series still has two years' worth of episodes and a new spinoff in the works—but if you're still hungry for more content, take a look at these horror projects. You can join the horde of another terrifyingly good production by applying to these gigs casting talent!
"SLEEP TIGHT"
Ever had a nightmare about what lives under your bed in the dark? This new short horror film prays on those fears, following April, who discovers those nightmares just may be her reality. The film is looking for female talent, aged 17–28, and female talent, aged 28–49. Filming is scheduled for February in Nottingham, U.K. While this is an unpaid gig, meals will be provided. Apply here!
UNTITLED HORROR SHORT FILM
Set in 1800s England, this horror short film will be used as a pitch a feature film. The short is looking for White female talent, aged 10–12, White male talent, aged 30–40, and White male talent, aged 10–13. Rehearsals will take place via Zoom with filming scheduled for April/May around Saratoga Springs, NY for 2–3 days. Pay is $150–$250 per day, with travel, lodging, and meals provided. Apply here!
"RED ROOM"
"Red Room," an indie short horror film, follows two teen detectives, Jane and Zoe, who discover a website where people are kidnapped and tortured on-camera. Then Zoe goes missing and it's up to Jane to save her partner. The film wants two female actors, aged 18–26, to play Jane and Zoe, and female actors, aged 18–36. Shooting is scheduled for mid-spring for 2–3 days in Denver, CO. Pay is $125–$250. Apply here!