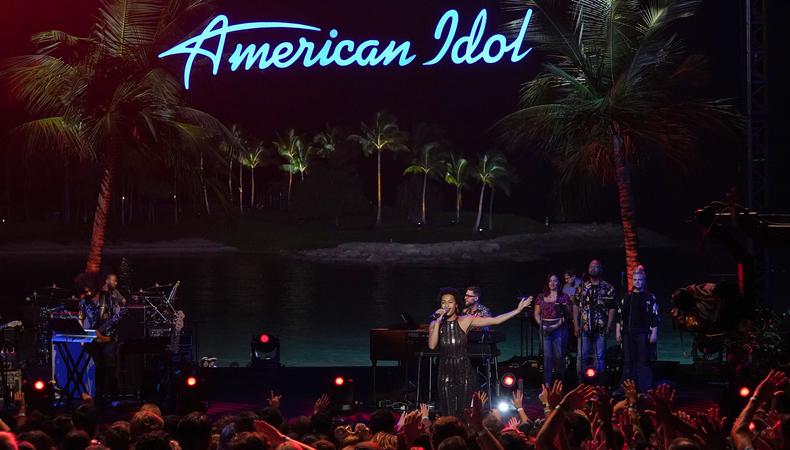 Do you want to be the next Kelly Clarkson, Carrie Underwood, or Adam Lambert? While you wait for your chance to join "American Idol," why not audition for these other reality TV and singing projects looking for talent!
"AMERICAN IDOL" FINAL 2 AUDITIONS
ABC is casting new contestants for the 20th season of "American Idol." Singers, aged 15–28, are wanted to audition for the hit long-running series. Production dates are TBD. Talent will compete to win a cash prize and a major recording contract. Apply here!
GAYLE'S BROADWAY ROSE RESTAURANT
Gayle's Broadway Rose, a new concept restaurant in New York City, wants aspiring Broadway singers, aged 18 and older, for their waitstaff in full-time and part-time positions. Performers will be a part of creating and choreographing musical performances for guests and do not need prior waitstaff experience to be considered. Work dates are TBD. Talent will be paid $15–30 per hour. Apply here!
BOY BAND SINGERS
This new boy band reality series is looking for singers! The series is looking for male talent, aged 13–21. Filming in Orlando, Florida will be on TBD dates. Professional pay is TBD. Apply here!
"HYBRID RAINBOW"
An alt-rock coming of age project is looking for female voiceover talent, aged 18 and older, to sing. Recording will be remote and pay will be $400–$1,000 daily. Apply here!
"SISTAS: THE MUSICAL"
A production of "Sistas: The Musical," which celebrates Black women through Top 40 music, is being produced in the DMV (D.C., Maryland, Virginia) area. They are looking for a Black female, aged 35–55, to play the lead and a white female, aged 25–30, to play her sister-in-law. Rehearsals will begin Aug. 21 and the show will run in November. Professional pay will be provided. Apply here!
"PUT A RING ON IT"
OWN's hit show is looking for unmarried couples and singles, preferably Black and aged 30–50, to participate in the matchmaking show that will help you make the most important decision of your life. Production will be in Atlanta, Georgia and a stipend will be provided. Apply here!
"THE OSMONDS"
This new musical tells the story of the Osmonds, an American singing group consisting of four brothers who sang barbershop style in the 1960s. Production is looking for six actors to play the Osmonds. This tour will rehearse in London in January and open at Leicester Curve for a six-month contract. Professional pay will be provided. Apply here!
NEW REALITY SERIES
This reality series is perfect for small business owners that want to be featured on screen. A business representative, aged 18 and older, and a series developer, aged 18 and older, are wanted to record their own reality series. Talent would self film over the course of 2–4 months. This is an unpaid gig. Apply here!
Looking for remote work? Backstage has got you covered! Click here for auditions you can do from home!