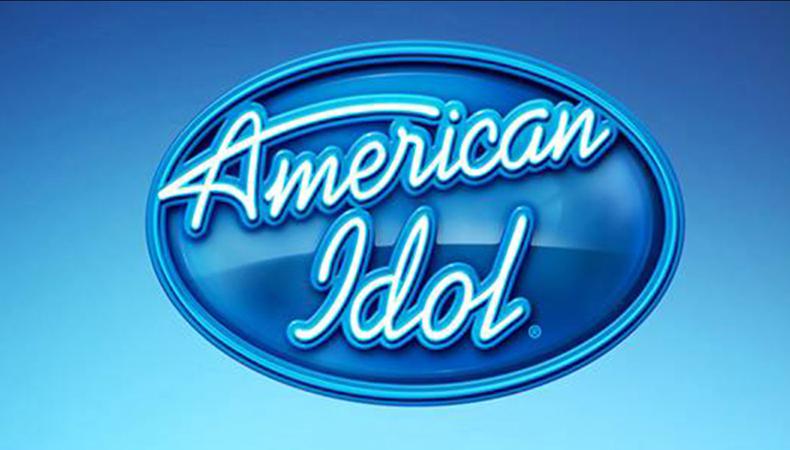 So you think you can sing? ABC's "American Idol," the singing competition that aims to catapult undiscovered vocal talents to stardom via celebrity judges and audience voting, was recently renewed for a 19th season—the fourth since it was revived by the network in 2018 following a two-year hiatus.
Over the course of the series, which began in 2002, amateur singers showcase their pipes in front of a panel of judges (originally Simon Cowell, Randy Jackson, and Paula Abdul, currently Katy Perry, Luke Bryan, and Lionel Richie) who decide whether or not they move on to the next round of performances. Auditions are held around the country in various major cities, where contestants audition with a song of their choice. With each episode, contestants are eliminated by the judges and viewer votes until a winner is crowned and receives a record deal with a major label and a management contract. Some of the biggest names to come out of the show include Kelly Clarkson, Carrie Underwood, Jennifer Hudson, Adam Lambert, Katharine McPhee, Clay Aiken, and Chris Daughtry.
"American Idol" was created by Simon Fuller, who was also behind the UK show it was based on, "Pop Idol." The first season debuted in June 2002 and quickly became a pop culture sensation. The first episode of the revival season aired on March 11, 2018. Trish Kinane is the show's showrunner and longtime executive producer, along with Megan Michaels Wolflick.
Ready to audition for the next season of "American Idol"? You can do so right here on Backstage!
The fourth season of ABC's "American Idol" is casting transgender talent, aged 15–28. Auditions will be held digitally over the summer with a shoot date TBD. Talent will receive a stipend. Apply here!
Although COVID-19 has eliminated the possibility for the usual process of standing in line at audition sites, "American Idol" recently launched at-home auditions. Those who think they have what it takes can register and submit an audition video through this website. According to the site's audition information and FAQ page, all applicants must be between the ages of 15 (by Sep. 1, 2020) and 28. Videos can be submitted until Oct. 26, 2020 and candidates who are selected to advance will be contacted by Nov. 1, 2020.
Some important things to know before hitting record and taking your first step toward "Idol" status:
"On the Online Audition Website, you must answer a series of questions (video and text) and then record your singing performance. Each section will have a specific time limit to which you must adhere. Please be sure to include your name and the title of the song that you will be singing in your video and then sing your song!"

"...You may upload a pre-existing video of your audition from your computer or mobile device, or provide a YouTube link, as long as the pre-existing video meets all of the other requirements for an Audition Video."

"It is up to you to decide how short or long your singing performance will be so long as your performance is no longer than the designated time limit."

"You may perform with a backing track. However, Audition Videos must not contain any post-production voice enhancements or be digitally enhanced or distorted."

"Your performance must be a cappella or with your own musical accompaniment (e.g., you playing a guitar, piano, etc.)."
While no information regarding the status of returning names has been announced, last season's principal players were:
Ryan Seacrest (host)

Katy Perry (judge)

Lionel Richie (judge)

Luke Ryan (judge)
Because "American Idol" is a show centered around plucking talent from around the country, holding casting calls at large venues like auditoriums and arenas across dozens of cities, there is not one primary casting director. For each season, casting is conducted by teams, with producers reaching out to local talent agencies to find prospective contestants. Additionally, what many viewers previously didn't realize was that there are two extensive rounds of auditions that take place before we ever see the singers walk into the room and perform in front of the judges.
What's not on camera is when contestants audition in front of a small group of selectors, one of whom may be a producer of the show, after which the batch of auditioners goes from thousands to hundreds; from here, the remaining singers are screened and filtered in front of producers and more are eliminated before they land themselves on TV. During this process, producers, casting directors, and scouts have sought the best and the worst that each city has to offer.
While the humorous auditions have remained in the reboot, the show is focused more on the good. "It doesn't feel comfortable to put borderline unstable people up on stage and laugh at them," Kinane said, adding that viewers are now much savvier when it comes to how "Idol" works. "I think that people once thought that the judges saw everyone, and now you know there's a line of producers who screen before them. We want the humor, but we don't want the exploitation."
With a huge shift in social media since the show first aired, the newest iteration of "Idol" is able to search for talent through many more avenues than before.
When it came to finding the right talents for the revival of the show in Season 16, reality show casting guru Doron Ofir, who also discovered the cast of "Jersey Shore" and "RuPaul's Drag Race," among others, had a fresh approach: "The United States is a really broad and spectacularly large, vast network to cover, so what I'm doing is a lot of independent outreach. I'm going through millions of different versions of YouTube video, Soundcloud, DJ services that use session singers—people that either felt that it was out of their grasp, wasn't right for them, or didn't even consider it for fear of the process. I'm trying to get to them directly and let them know that there is another chance of getting on, and I would love to hear from them, see what they are made of, and potentially throw their hat in the ring as well.
"...I think a lot of people also shied away from it for various fears, and I think that the industry has really changed. … When 'American Idol' started they didn't have the opportunity to cast through those means or seek them out where they actually exist. And I think that's one of my strong suits as a company is that I'm able to find undiscovered areas to be able to approach or invite people to apply."
On a similar note, Kinane explained, "We decided whilst we would keep the same format, we would look at every element of it and refresh it. We made it really easy for contestants to get to us in terms of our audition process. We're much more interested in kids with raw talent from nowhere. These kids haven't got any money; they can't travel to places very far away for these auditions. So we sent two buses off to 24 locations all around America. We had showcases; we had open auditions; we had produced auditions; we had online… We did everything to make it easy to get to us."
Don't overthink it: "It's going to be nerve-wracking but try not to be nervous," said former contestant Rissa Wilson. "You need to seem calm and that you are confident in what you can do. Just don't overthink it. If you overthink it then you're going to mess up, and you're going to find self-doubt. You need to go in there, be as strong as you can and just kill it."
Show your range: "They want to see that you can do different things. so try to have the biggest spectrum that you can. Try to cover everything… Every area possible, that you think you can do. Show them everything that you're capable of," said Wilson.
Meaningless movements make your performance mean less: "What I saw were people moving in ways that were completely distracting from the song," said Season 1 runner-up Justin Guarini, reflecting on when he sat on the judge's panel in 2019. "There were people who had good voices, there were people who had great voices, there were people who had a great look, and all this stuff going for them, but they would put their arms behind their back and look around and make all these movements that were distracting me and distracting the judges from what was really important, which was telling the story and singing and inviting us into your experience of the music.
"Tape yourself singing. There's the whole 'Just sing in front of people,' but no that just makes you really self-conscious. Tape yourself so that you can see the kind of movements and what it is that you're doing...because more often than not, people do things that just have nothing to do with the song and distract from the wonderful, beautiful performance that you're giving. See where you shouldn't move, or on the other side of the coin, see where you can make a little more movement."
Tell your story: " 'American Idol' goes to great lengths to find out and to edit and beautifully craft the stories of the people who come on the show," Guarini said. "This show is about talent, yes, but it's about you. It is not about the judges, it's not about the music necessarily—all these things are a part of it, but one of the things that makes 'American Idol' so wonderful and the reason why it has consistently been on the top of the charts for so long is because it is about you. When we watch 'American Idol,' we fall in love with your story, we fall in love with the ups and the downs and everything in between that you go through. So, why not, as you are auditioning, tell us your story through the music? [No matter what song you're leaving], it's that story and those lyrics as told by you, the performer. It doesn't matter if a hundred performers sing 'Rolling in the Deep' by Adele, if you all own your own story, and if you tell your version of Rolling in the Deep,' what that means to you, who or what you are singing about, what struggles have you gone through that helps your relate to those lyrics...then each and every one of those 100 performances will be absolutely unique and different, and that's what we want."
Similarly, former producer Patrick Lynn encouraged auditioners to really let yourself come through. "Your personality is a huge portion of the show. A lot of people say, 'Hey, it's important.' I go, 'No, it's really important.' We hear a lot of people that can sing. It's a rare occurrence when we have somebody really good, with a great personality and great presence. It's best that people try to be as original as possible. We're not looking for another Crystal Bowersox or another Chris Daughtry or another Adam Lambert or another Kris Allen. We found that already. We're looking for something new and different and original."
Don't give up, no matter what happens: Leandra Ramm, an opera and musical theater singer who has performed on cruise lines, at festivals, in regional theaters, and has accrued numerous awards, auditioned for "American Idol" but didn't make it through. She offered some sage advice to those auditioning: "Don't put your self-worth on if you get on the show or not. It's just a show and it is casting. There are many amazing singers that don't get on the show. When they have to audition thousands of people, of course they are going to overlook some amazing singers. Keep going and keep singing. Remember it is casting for a reality show above anything else."
The audition process for "American Idol" exists completely online now, and those who wish to submit a video can do so here. The show also recently gave fans the opportunity to audition for a producer over Instagram Live, so be sure to follow that page in case another opportunity like that comes up.