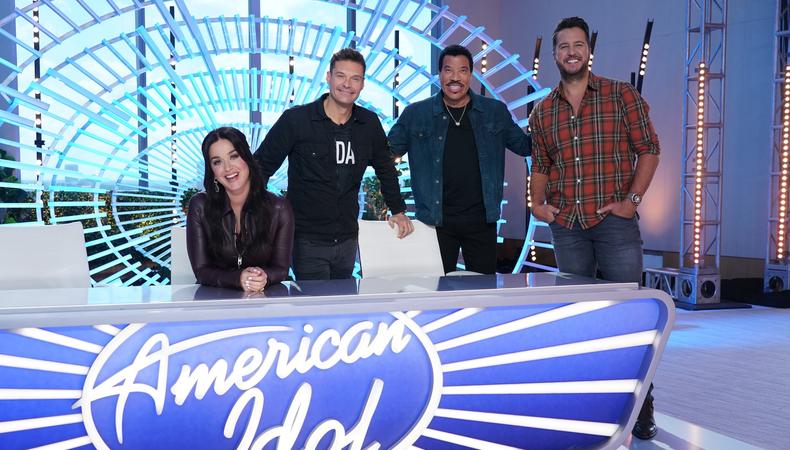 "American Idol" turns dreams into reality by transforming everyday singers into show-stopping performers. Created by Simon Fuller (and based on his U.K. hit "Pop Idol"), the popular singing competition show has discovered not just Kelly Clarkson, Carrie Underwood, and Fantasia Barrino, but also plenty of other now-well-known stars—we're looking at you, Scotty McCreery and Jennifer Hudson. It even launched TV personality Ryan Seacrest's career; he's been the show's longtime host since it debuted in 2002.
With such a storied history comes decades of expertise and advice on scoring your golden ticket to Hollywood and ultimately taking the title. Ready to take that leap? Here's everything you need to know about how to audition for "American Idol."
"American Idol" lives up to its description in that it's truly "the search for a superstar." Amateur singers showcase their talent in front of a panel of judges who decide whether they should move on to the next round of performances. Auditions take place in various cities across the country, where contestants perform a song of their choosing. With each episode, singers are eliminated by judges and viewer votes until a winner takes the crown and receives a record deal with a major label and a management contract. Some of the biggest acts to come out of the show are Kelly Clarkson, Carrie Underwood, Jennifer Hudson, Katharine McPhee, Clay Aiken, and Chris Daughtry.
The first season debuted on Fox in June 2002, quickly becoming a pop culture sensation. The series ran on Fox until 2016 and then was revived by ABC. The revival debuted on ABC on March 11, 2018, with Trish Kinane, showrunner and longtime executive producer, at the helm, along with Megan Michaels Wolflick.
While most are familiar with the original trifecta—Simon Cowell, Paula Abdul, and Randy Jackson—the current "American Idol" judges are Katy Perry, Lionel Richie, and Luke Bryan.
Along with the judges, Seacrest continues to return season after season as the show's host.
"American Idol" also welcomes an array of industry icons to mentor and perform alongside contestants. Past mentors include Mariah Carey, Lady Gaga, Jon Bon Jovi, and Stevie Nicks.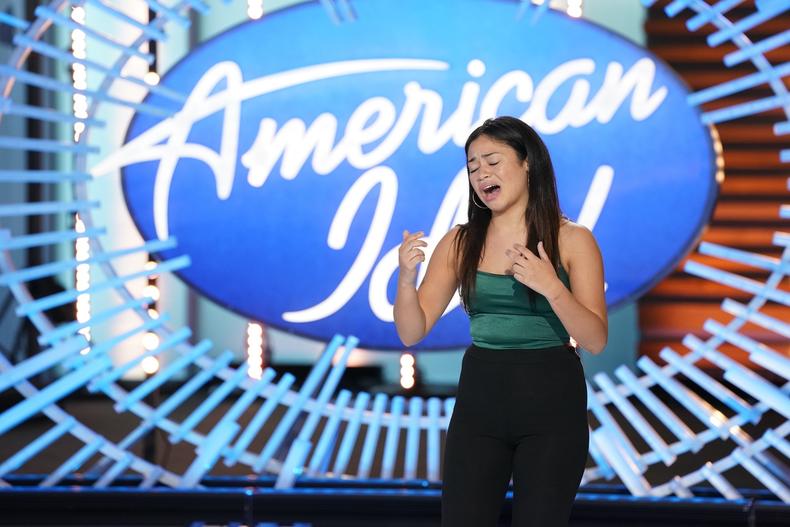 Filming is underway for "American Idol." Preliminary auditions were recorded during the show's initial nationwide search in August/September 2021, and subsequent rounds were filmed at a later date. Live shows start sometime in April 2022, when the pool is down to the Top 12. So for those who wish to audition for "American Idol" in the future, now is the perfect time to watch and study the process.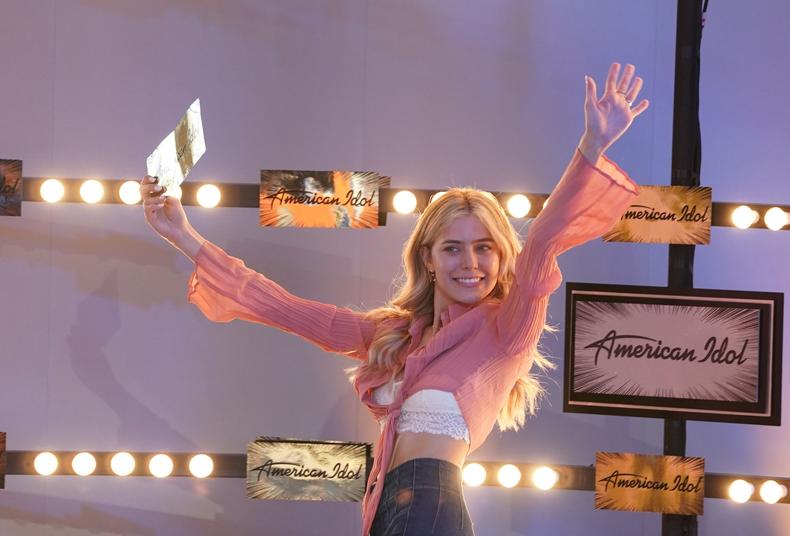 According to ABC's website, there are no open auditions for "American Idol." Season 5 (or 20, depending on your perspective) premiered on the network in late February 2022, so preliminary auditions are complete. However, in past seasons, "American Idol" has begun its nationwide audition period in August/September, so look to the ABC page ahead of the late summer season for your opportunity to grace the iconic "Idol" stage. Those eager to join a competition show now can always check out our roundup of reality shows casting talent here.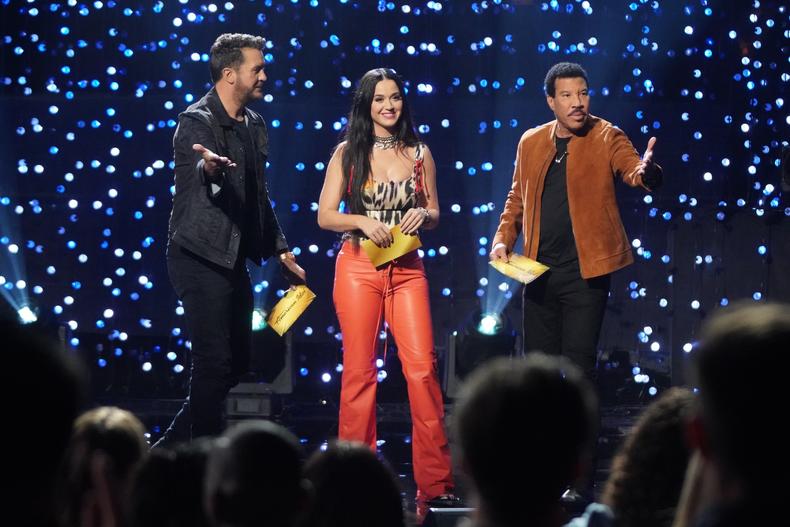 Because "American Idol" plucks talent from across the country, holding casting calls at large venues like auditoriums and arenas across dozens of cities, the show doesn't have one primary casting director. Instead, for each season, casting is conducted by teams, with producers reaching out to local talent agencies to find prospective contestants. Additionally, many viewers don't realize that there are two extensive rounds of auditions before we even see the singers perform in front of the judges.
First, contestants audition in front of a small group of selectors, one of whom may be a producer on the show, after which stage the batch of hopefuls goes from thousands to hundreds. From here, the remaining singers are screened and filtered in front of producers and more are eliminated before they land on TV. During this process, producers, casting directors, and scouts seek the best and worst each city has to offer.
While the reboot continued the humorous audition tradition, the show now focuses more on the good. "It doesn't feel comfortable to put borderline unstable people up on stage and laugh at them," Kinane has said, adding that viewers are now much savvier when it comes to how "Idol" operates. "I think that people once thought that the judges saw everyone, and now you know there's a line of producers who screen before them. We want the humor, but we don't want the exploitation."
With the shift in social media that has taken place since the show first aired, the newest iteration of "Idol" is able to search for talent through many more avenues than before.
When it came to finding the right talent for the reboot in Season 16, reality show casting guru Doron Ofir, who also discovered the cast of "Jersey Shore" and "RuPaul's Drag Race," had a fresh approach: "The United States is a really broad and spectacularly large, vast network to cover, so what I'm doing is a lot of independent outreach. I'm going through millions of different versions of YouTube videos, Soundcloud, DJ services that use session singers—people that either felt that it was out of their grasp, wasn't right for them, or didn't even consider it for fear of the process. I'm trying to get to them directly and let them know that there is another chance of getting on and I would love to hear from them, see what they are made of, and potentially throw their hat in the ring.
"I think a lot of people shied away from it for various fears, and I think that the industry has really changed.… When 'American Idol' started, they didn't have the opportunity to cast through those means or seek them out where they actually exist. And I think that's one of my strong suits as a company, that I'm able to find undiscovered areas to be able to approach or invite people to apply."
On a similar note, Kinane explained, "We decided whilst we would keep the same format, we would look at every element of it and refresh it. We made it really easy for contestants to get to us in terms of our audition process. We're much more interested in kids with raw talent from nowhere. These kids haven't got any money; they can't travel to places very far away for these auditions. So we sent two buses off to 24 locations all around America." Kinane added, "We had showcases; we had open auditions; we had produced auditions; we had online [auditions]… We did everything to make it easy to get to us."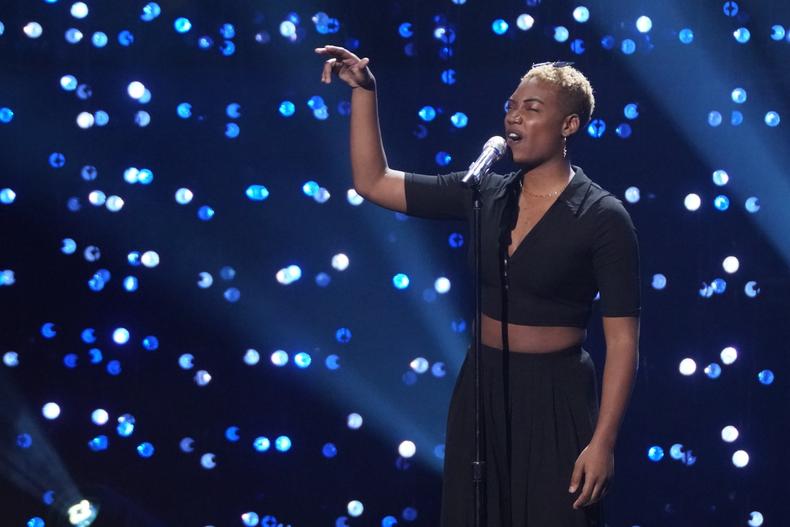 Don't let nerves get the best of you: "It's going to be nerve-wracking, but try not to be nervous," said former contestant Rissa Wilson. "You need to seem calm and that you are confident in what you can do. Just don't overthink it. If you overthink it, you're going to mess up, and you're going to find self-doubt. You need to go in there, be as strong as you can and just kill it."
Highlight your range: Wilson added, "They want to see that you can do different things. so try to have the biggest spectrum that you can. Try to cover everything…. Every area possible that you think you can do. Show them everything that you're capable of."
Meaningless movements make your performance mean less: "What I saw were people moving in ways that were completely distracting from the song," Season 1 runner-up Justin Guarini explained while reflecting on his time on the judge's panel in 2019. "There were people who had good voices, there were people who had great voices, there were people who had a great look, and all this stuff going for them, but they would put their arms behind their back and look around and make all these movements that were distracting me and distracting the judges from what was really important, which was telling the story and singing and inviting us into your experience of the music.
"Tape yourself singing. There's the [suggestion to] 'Just sing in front of people,' but, no, that just makes you really self-conscious. Tape yourself so that you can see the kind of movements and what it is that you're doing...because more often than not, people do things that just have nothing to do with the song and distract from the wonderful, beautiful performance that you're giving. See where you shouldn't move, or, on the other side of the coin, see where you can make a little more movement."
Tell your story: "'American Idol' goes to great lengths to find out and edit and beautifully craft the stories of the people who come on the show," Guarini said. "This show is about talent, yes, but it's about you. It is not about the judges, it's not about the music, necessarily—all these things are a part of it, but one of the things that makes 'American Idol' so wonderful and the reason why it has consistently been on the top of the charts for so long is because it is about you. When we watch 'American Idol,' we fall in love with your story; we fall in love with the ups and the downs and everything in between that you go through. So why not, as you are auditioning, tell us your story through the music? [No matter what song you're singing] it's that story and those lyrics as told by you, the performer. It doesn't matter if 100 performers sing 'Rolling in the Deep' by Adele; if you all own your own story, and if you tell your version of 'Rolling in the Deep,' what that means to you, who or what you are singing about, what struggles have you gone through that helps your relate to those lyrics...then each and every one of those 100 performances will be absolutely unique and different, and that's what we want."
Similarly, former producer Patrick Lynn encouraged singers to really let themselves come through. "Your personality is a huge portion of the show. A lot of people say, 'Hey, it's important.' I go, 'No, it's really important.' We hear a lot of people who can sing. It's a rare occurrence when we have somebody really good with a great personality and great presence. It's best that people try to be as original as possible. We're not looking for another Crystal Bowersox or another Chris Daughtry or another Adam Lambert or another Kris Allen. We found that already. We're looking for something new and different and original."