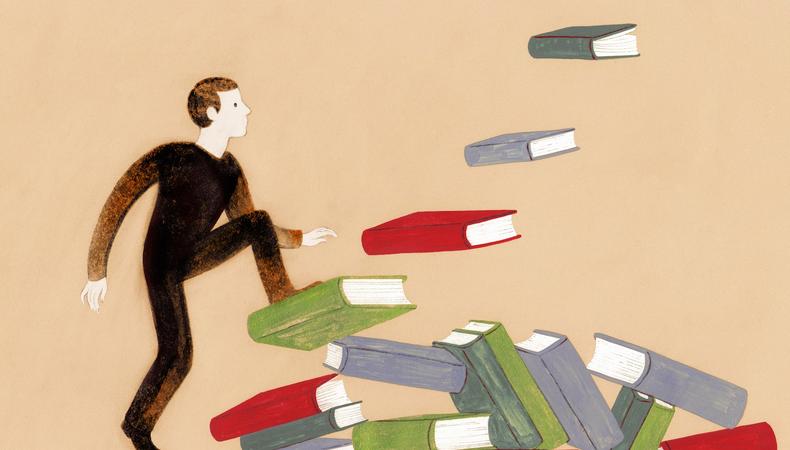 Andra Reeve-Rabb may have left her casting executive role at CBS in New York City, but she didn't leave the profession altogether. The longtime casting director moved south to Savannah College of Art and Design's School of Entertainment Arts. As dean, she oversees the school's performing arts students as well as a university casting office that provides students the opportunity to work in the "real world." SCAD is the only university in the world with a professional casting office; before students become adept auditioners in their post-graduation days, Reeve-Rabb offers a taste of what it's actually like. She shared with Backstage why being a student shouldn't exempt you from professional work and how you can jumpstart your acting career before you get that diploma.
What does your position at SCAD entail?
In my role as dean of the School of Entertainment Arts, I oversee film and television, performing arts, sound design, and production design, I am able to work like a studio or network executive, bringing all departments together to collaborate. Along with my chair of film and television and performing arts, Mark Tymchyshyn, I produce an onstage season and also an on-camera season, in addition to a sitcom, single-camera comedy, drama, and three films shot at our Hong Kong, Lacoste, and Savannah and Atlanta locations! As the former director of casting at CBS in New York, I am able to use my industry experience to help create experiences here at SCAD that mirror the real world that these students will be stepping into.
Who is coming through your office and what type of projects are you helping to cast?
We help cast film and TV projects that shoot in Savannah and Atlanta that have reached out to SCAD for talent; we either hold sessions for them or we put students on tape. We have had over 500 students cast in roles across Georgia in the past two years. Most recently, we had two great role placements on Barry Jenkins' "The Underground Railroad," which was shooting in Savannah. A few other recent projects we placed students on were "Lady and the Tramp," "Gemini Man," and "The Glorias."
READ: Make Sure You Do THIS Before Your College Audition
How do you work with both students and professionals to cast projects?
We offer to put our students on tape or hold sessions in person. We have 15 trained casting assistants who are SCAD students minoring in casting. SCAD is the only university in the country currently offering a minor in casting! I personally coach students on their auditions. We run the sessions exactly the way casting is done in the professional world.
Who is allowed to audition for you?
We only hold sessions with our student talent. However, our students range in age from being able to play 14–40 years old, because we have a great acting M.F.A. program. We also cast our award-winning SAG actors who are our professors here at SCAD, [including] D.W. Moffett, who is recurring on "Bosch" and "Chicago Fire," and Victoria Mack and Joan McMurtrey, who just shot scenes with Julianne Moore on "The Glorias." We believe that our students benefit from learning from working actors.
How are these experiences beneficial for both the actors and filmmakers?
We learn by doing. Every classroom experience mirrors what is taking place in the industry itself, from our SCAD casting office's audition techniques to our sitcom set, where students shoot live in front of a studio audience. When students have those experiences, it prepares them to step onto a stage or soundstage. That is why we have sophomores booking roles in television and film—they are ready!
What advice do you have for arts students who want to be on screen?
Learn your industry. Have a voracious appetite for knowledge about your business. Watch television, see films, read the trades. We expect you to speak the language as professionals, so make sure you learn it. If I say [a project has] the wit of "Fleabag" with the grittiness of "Ozark," you need to know what that means.
What makes someone stand out in an audition process?
Be prepared, mine the material, [and] get it in your bones so that when you get in the room, you can feel confident and take direction. Be present, listen. Know the world of the show. Don't ever talk yourself out of a job! "I don't think I'm right for this, I was surprised you called me in." "Sorry, I blew it. I want to try it again." Well, maybe we loved it. Don't convince us we were wrong!
READ: Do you have what it takes to study acting in college?
How would you recommend those new to the industry maximize their chances of getting representation or seen by potential representatives?
I would recommend doing your research and really using your network. Start with your university [and its alumni]; for example, more than 3,000 SCAD alumni work in the entertainment industry.
What are common misconceptions you've run into about casting?
That it's "us" against "them." We want you to get the part! You are the answer to the puzzle we are trying to solve. We are a creative industry and take great pride in launching careers.