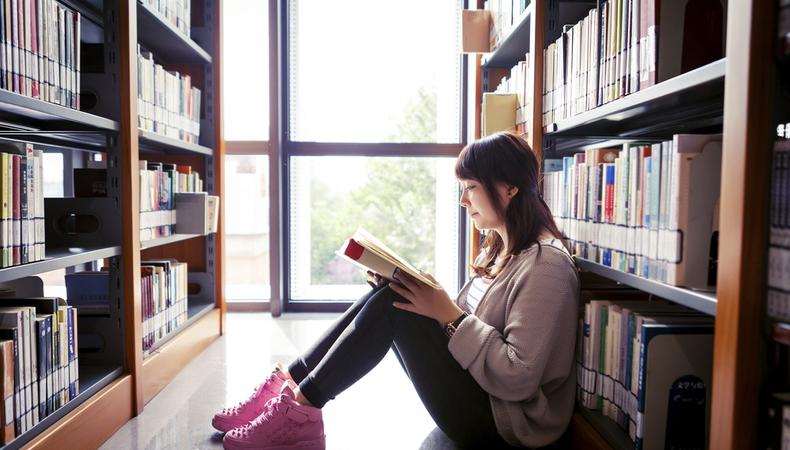 If you're a high school junior, senior, or the parent of either, it's officially the time of year to begin the task of researching, applying to, and preparing for the college audition process. It can sometimes (most times) feel like a daunting task. You have so many questions. There is so much pressure. There are so many schools. There are very few slots.
Our first question is: Are you (as either young artist or parent of one) ready to make the commitment to pursuing a life in the creative arts? Are you prepared to study for a field in which there is no guarantee of financial success or stability? Ever? Scary, huh?
If you're serious about this, there are five steps to take when starting the process.
FIRST: Make a list of questions.
What do I want out of an arts training program?
Do I want an urban or suburban campus?
Do I want conservatory or liberal arts training? What's the difference between the two?
What are the top schools in my field? (i.e. acting, musical theater, playwriting, etc.)
How many students does the program admit?
Who's teaching within the program?
What industry connections do they have?
Is there a New York showcase? A Los Angeles showcase?
Am I guaranteed a place in the showcase or is it by admission?
Does the program support internships, independent studies, etc.?
Are there performance opportunities?
When am I allowed to audition?
Does the program have a "must-cast" policy or could I go through four years not guaranteed an opportunity?
What theaters are around the school? Do I have the ability to see other shows while there?
And any other question you may have.
You don't have to provide definitive answers to the more subjective questions but these are things you really should consider.
SECOND: Visit the website for each school.
Narrow down your choices. Do you like the vibe? Do the production photos excite you? Is the philosophy of the school one you can adhere to for four years?
Not every school is right for every student, especially when you're studying something as vulnerable as creative arts.
READ: 25 Amazing Acting Colleges You Should Know
THIRD: Visit the school.
It's very easy to imagine yourself getting into a top program, but that doesn't always mean you'll feel connected to the faculty, other students, and location. Every school has a cultural identity that attracts students who feel inspired by the environment, so it's important that you see yourself at assimilating and thriving within the culture.
All schools offer tours. Some will allow you to observe classes or, at a minimum, talk with other students and faculty. Take advantage of those opportunities.
Additionally, do you respond positively to the environment around the campus?
FOURTH: Create a folder and master Excel document.
Start with a timeline of deadlines and audition dates. Each program will have its own audition requirements and you want to make certain you're preparing the correct material for each school. Some will want two contemporary monologues; or a contemporary and a classical; or two contrasting songs and a contemporary monologue. See: confusing. Write it all down.
If there's content on a website that confuses you, make a list of questions and follow up with a call if necessary. While you might have friends who have gone through this process, avoid hearsay and get the information directly from the school. Being armed with research can make a huge difference not only for your own anxiety but also in the overall quality of your audition.
Example: At Pace Performing Arts, we specifically ask for one contemporary monologue for the acting program. The musical theater program requires one monologue, contemporary or classical, and two contrasting songs.
FIFTH: Consider summer programs.
Many of these departments run summer programs. Find out if that's the case for schools you're interested in and whether they're taught by the actual faculty. If so, apply and audition!This will give you a glimpse as to what your life would be like on campus.
This process will at times be daunting but take charge of what you can control and it'll lead to much less anxiety. It might even become enjoyable or fun!
The views expressed in this article are solely that of the individual(s) providing them,
and do not necessarily reflect the opinions of Backstage or its staff.