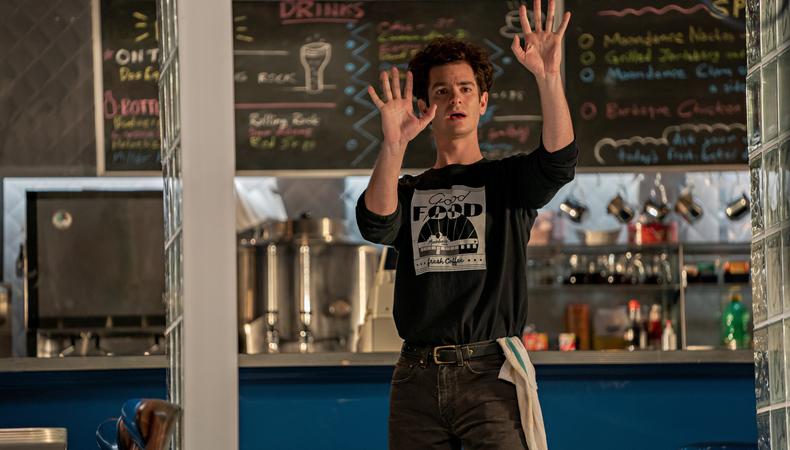 There were seven years in between Andrew Garfield seemingly hanging up his superhero tights for good in "The Amazing Spider-Man 2" and his surprise reappearance as Peter Parker in "Spider-Man: No Way Home." In the interim, the actor's career was as varied as it was a joy to watch. Garfield snagged an Oscar nomination for "Hacksaw Ridge," played a priest in Martin Scorsese's "Silence," went wild in oddball neo-noir "Under the Silver Lake," and—most recently—scored his second Oscar nod for Lin-Manuel Miranda's directorial debut, "Tick, Tick…Boom!" on Netflix. It's the kind of wonderfully eclectic trajectory that gives an actor the gift of hindsight—especially in a year when Garfield stepped back into the web-slinging role that first launched him to superstardom.
"When I first played Peter Parker when I was in my 20s, I did treat it like 'Hamlet,' " he said in a recent Zoom webinar with Backstage. Comparing his work in Marvel films to what he's done with filmmakers like Scorsese, he added: "It was Scorsese's 'Hamlet'!"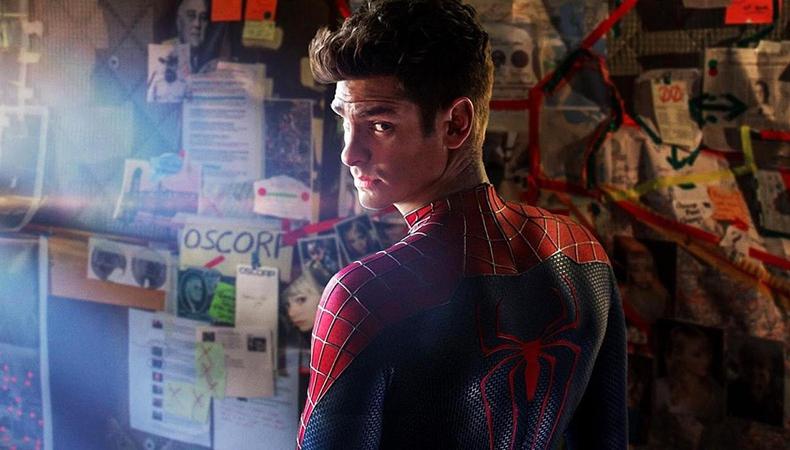 Andrew Garfield in "The Amazing Spider-Man 2," Courtesy Sony Pictures Entertainment
"That's how I was approaching it," he said. "[Thinking,] I've lost my parents; I'm an orphan. If you're going to really step into that in a real way, that's heavy, psychological, emotional stuff. For me, there are lots of young boys that are going to be watching this. I wanted to offer something that had soul; I wanted to offer something that felt real and relatable and complicated. Fun and joyful as well, but also I wanted to honor what it is to be an orphaned teenager. I wanted to really dive into that and [think about] what it would do to the heart of a person and their trust for people."
For "No Way Home," Garfield noted that he felt a lightened sense of responsibility because he was playing second fiddle—or third, depending where you rank fellow Spider-Man Tobey Maguire—to Tom Holland's Peter Parker. "I had a very different intention going into this one," he said, noting that his process for finding his Peter once again involved being as loose and spontaneous as possible.
"In terms of preparation for that, we did lots of rewriting, improvising, playing, and finding…because there were so many things we could have been doing in those scenes," Garfield said. "Your imagination just goes. You look at something like ['Spider-Man: Into the Spider-Verse']—the Phil Lord and Christopher Miller movie—and you just go, Wow, yeah, there's an exponential amount of options to explore with a multiverse and how three Peter Parkers would interact. We took it seriously, but really just let our imaginations go."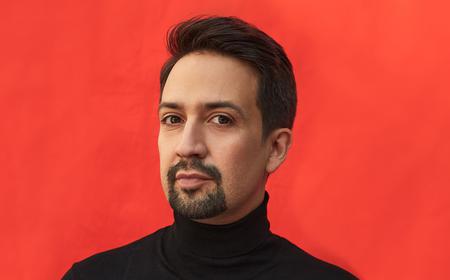 Lin-Manuel Miranda's Next Trick
The actor described "No Way Home" as the most joyous experience he's ever had on a set. Then he paused, recalling the pure, cathartic delight of shooting "Tick, Tick…Boom!" in the middle of a pandemic that shuttered all New York City live theater. In portraying real-life "Rent" composer Jonathan Larson, Garfield not only found a role he related to on a bone-deep level—"fell in love with," in his words—but also a one-of-a-kind collaborator in Miranda.
"Lin is just this party," Garfield said. "It's like doing a film with your 7-year-old best friend from primary school. All he wants to do is talk about 'Teenage Mutant Ninja Turtles,' the history of musical theater, and rap music. Then you shoot scenes, and he's just so excited that we're shooting scenes. He was just so grateful every morning, and that spread to the whole crew."
Check out the video below for our full interview with Garfield, in which he also discusses dealing with impostor syndrome, challenging himself, and why acting requires him to be a little "unhinged."