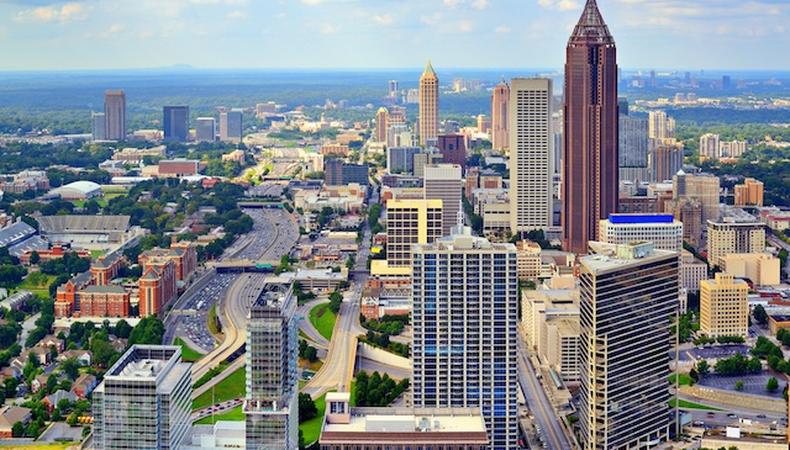 Are you an Atlanta-based actor looking for your next big gig? One of the first steps to getting the job should be getting to know the people casting for it! We encourage all Backstage subscribers to take advantage of our online Call Sheet Resources section to learn how to find everything from agents to managers to theater companies to open mics—and yes, casting directors, too!
For more information on Call Sheet, check out our frequently asked questions page here. And be sure to check out our quick three-step playbook on how to find CDs with this invaluable resource.
Below, we've utilized our Call Sheet database to round up five prominent CSA-affiliated CDs all Georgian thespians should keep in their sights.
1. Stilwell Casting (CSA)
Based in Buckhead, an affluent 'hood in uptown Atlanta, Emmy-winning producer Annette Stilwell's namesake casting agency specializes in commercials, film, industrials, voiceovers, music videos, and television for both union and nonunion talents. Along with casting director Brian Beegle, casting producer Sara Eckman, and casting associate Laina Burgess, Stilwell has built her résumé to include noteworthy clients with an international pull including AT&T, HBO, BMW, Smirnoff, Disney, and more. The agency, which accepts headshot, résumé, and demo reel submissions by mail, is also known for its in-house payroll services.
2. Kris Redding Casting (CSA)
After working West in Los Angeles for over 20 years, casting director Kris Redding moved her expertise to the southeast to jumpstart Kris Redding Casting, serving actors across Greater Atlanta in commercials, film, and TV projects, along with modeling content across print, web, and new media. Among her commercial work are projects with McDonald's, Coke Zero, Charmin, and many more. And that's not to mention reality and docu-drama series like "The Carbonaro Effect" and "The Bachelor," nor feature film projects like Melissa McCarthy's "The Boss." Headshot and résumé submissions are accepted by mail and email—no phone calls, no drop-offs.
3. Chez Studios (CSA)
Over its 30 years in the business, Chez Studios and its three-time Emmy nominated CD Shay Bentley-Griffin has worked with a whopping 225 projects including everything from "The Joneses" to "Remember the Titans" to "Nashville" to "The Vampire Diaries." In addition to her casting work in film and TV, Bentley-Griffin, who's been recipient of CSA's Crystal Obelisk Award, hosts a number of workshops for both the novice and experienced actor. Chez Studios accepts submissions by mail only.
4. Feldstein | Paris Casting (CSA)
One look at CDs Tara Feldstein or Chase Paris' respective IMDb pages, and it seems they've worked on—and continue working on—just about everything to come through the southeast market (Georgia, North Carolina, Florida, and Louisiana). Blockbusters like "Captain America: Civil War" and "Fast Five" can be found among Feldstein | Paris Casting's work credits, as can series like "Under the Dome," "Sleepy Hollow," and the upcoming "Stranger Things" on Netflix. While the agency does not accept unsolicited submissions, they do offer tips on how to successfully self-tape your audition, which you can find here.
5. Fincannon & Associates (CSA)
This casting agency made of industry heavy-hitters Craig Fincannon, wife and colleague Lisa Mae Fincannon, and Mark Fincannon is the two-time Emmy-winning dream team behind "Homeland," the upcoming "The Birth of a Nation," and hundreds of others. With additional offices in New Orleans, Louisiana, and North Carolina, they've also got a handful of Artios Awards from the Casting Society of America between them. They only accept talent submissions through managers or agents but are still a casting team well worth keeping your eyes on.
Inspired by this post? Check out our audition listings!
Need some tips for self-taping? Watch below.