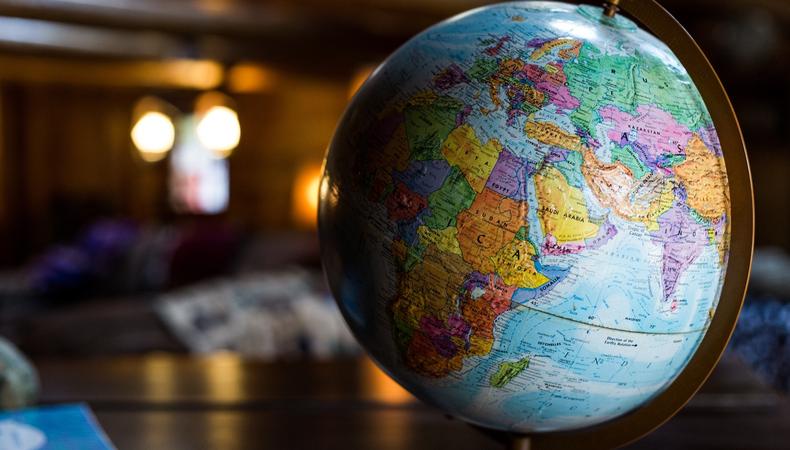 Wake up and smell the latte. Opportunity knocks all over the world and the common passport is talent.
We live in an era when casting directors can cast internationally from their laptops and phones and, conversely, actors from across the world can audition remotely. The search for the next big star is eternal and as such, the networks, filmmakers, and tastemakers will always be open to great talent no matter where they live.
A few years ago, I cast a film about two girls in 1960s London and the actors we went with were American and Australian. My colleague in London did a massive open call in the U.K., including one on Facebook. We searched and searched, but ultimately, talent has no passport and we decided we needed to cast the very best actors possible to fill these two roles, regardless of nationality.
The American actor auditioned with me in Los Angeles and the Australian self-taped. There was magic in the girls' connection to the roles from the get-go and after months of more searching, callbacks, and deliberating, we went to bat for them and convinced the film's U.K. funders to allow us to cast these wonderful actors. Even though the production had to jump through some visa hoops and the girls needed accent coaching, they were the right young women to fill these roles and the proof is in their performances on screen.
READ: 5 Tips for International Actors Moving to L.A.
Hollywood feeds on the next big thing and production is a worldwide business. But the obstacle remains: How does talent find out what is happening? And how do casting directors find that next star if they live abroad?
Here is my short-term band-aid solution until we develop an open international casting space where actors and casting directors can meet.
1. Actors need to track who is casting what projects.
They can do this by looking online with sites like Backstage. Actors must also follow casting directors who have Twitter handles. Many do and searching here is a great way to start.
2. Casting directors need to be on the lookout.
They need to seek out foreign films. Google evens lists actors by their country of origin to make it easy. They need to look at agency sites in different countries. For example, in the U.K., France, and Germany, some of the best talent agencies have very evolved sites with portfolios of their clients' work.
American talent agents have looked to the U.K., Australia, and Canada for their next rising star. Just look at a list of the top leading men and women in Hollywood right now and you'll see that they hail from all over the world.
*This post was originally published on Nov. 19, 2012. It has since been updated.
The views expressed in this article are solely that of the individual(s) providing them,
and do not necessarily reflect the opinions of Backstage or its staff.