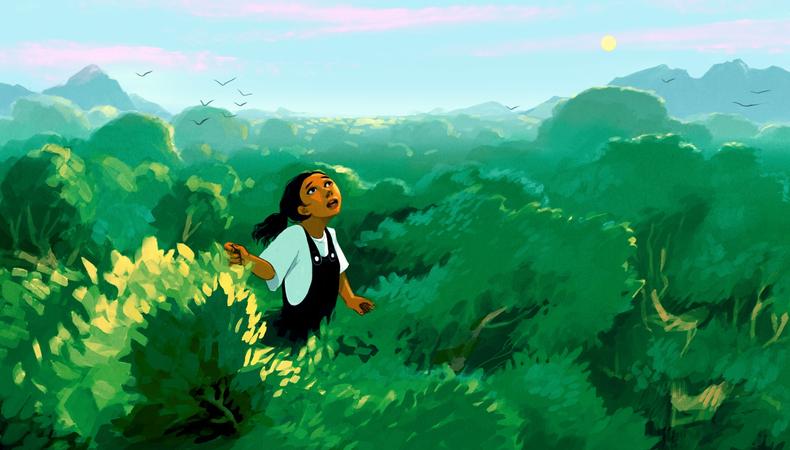 In addition to my work with actors, I've been designing jewelry for the last year. A few months ago, I went to a jewelry fair to buy new materials to make my necklaces. These are huge events often held in convention halls. For designers, it's like a scavenger hunt: booth after booth after booth. Because I've gone to a few of these, I know exactly what I'm looking for and don't waste a lot of time looking at stuff I know I won't use.
I have this one necklace that I'm in love with: a very delicate dog tag with white topaz set in rose gold. I bought it last year and have never been able to find it again. I spent two hours last month combing the jewelry vendors at a fair and simply couldn't find it. As I was on my way out, my inner voice told me to go back and look again. This time, I used another entrance and ended up at the very back of the place. I went through a maze to find the corner booths. I felt bad for the vendors, because I'm pretty sure they were not getting much foot traffic hidden in the back, but believe it or not, it was there that I found the snazzy rose gold dog tag that I had been looking for the whole time.
I have a pretty strong sense of my instincts, and listening to my gut worked. That little voice in my head told me to go back. Give it another try, another chance. It was there I found my holy grail.
READ: Are You Ready for Your First Day on Set?
It occurred to me that my jewelry life lesson makes perfect sense for actors, as well.
How many times have you taken a shortcut when it comes to your career? I want you to dig deep and really be honest with yourself: Are you truly doing everything you possibly can when you get an audition? Are you listening to your inner voice, going the extra mile, finding that very last jewelry booth?
Some of the shortcuts I've seen actors make in auditions fall under the heading of preparation. I see too many actors come into my office who aren't off-book and are still struggling with the lines. Contrary to what you may have heard, you need to be as off-book in the first audition as you possibly can. The more off-book you are, the readier you are to truly engage with your scene partner. You'll be ready for the director's notes, and you can make distinct and personal character choices. I work with a director who, if he likes you, may give you seven notes a scene; if you don't know the lines inside and out, your head will explode.
If we give you a link to the script and you come in for a small supporting role, you need to read the entire script—not just your sides. It will help you understand the tone of the piece, and if you're asked to read the sides for another character, you'll already be ahead of the game before you go in the lobby to prepare.
Now, go that extra mile—and go out and get 'em!
This story originally appeared in the June 6 issue of Backstage Magazine. Subscribe here!
Ever wonder what casting directors are really thinking? Get more of our Note From the CD series right here!