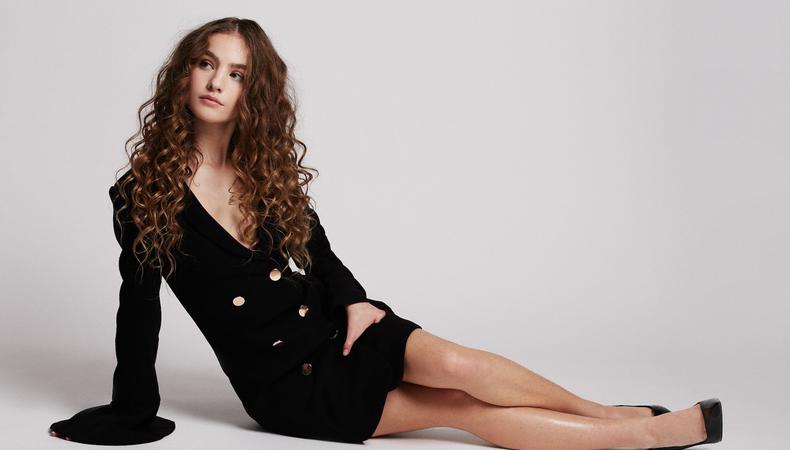 The following Career Dispatch essay was written by Autumn Best, who plays Mildred Bell on the CW series "4400."
When people ask me what it's like to be an actor with a disability, I tell them it fits me like a glove. Let me explain.
I have a limb difference. Specifically, I was born with only a thumb on my left hand. As you can imagine, if I walk into any old store, I can't just buy a pair of gloves that fit my hands comfortably. It doesn't matter how cold it is outside; they just don't make gloves for people like me.
I can't say that I have always believed I would end up on a show like "4400," mainly because when I was growing up, I never saw anybody who looked like me in my favorite movies, TV shows, or plays. So when I started auditioning, I carried around this heavy feeling that I wouldn't be able to find work. I was terrified that this thing I care so deeply about wasn't ever going to accept me.
I mean, I had never seen it done before, so it must be impossible, right? I was feeling isolated from my peers and barricaded from my dreams. I needed some kind of sign that it wasn't all a big waste of time and energy.
That's right when I got the breakdown for my role on "4400." Mildred was described as a girl from the '70s with a complicated past and a big heart who was also a time traveler. The breakdown additionally said she was disabled, and that the writer planned to adjust and tailor the character to the actor who was ultimately cast. It felt like exactly the sign I had been waiting for—that there are people out there right now who want to write stories that I can fit into.
It makes me think back to being a little kid and not being able to buy gloves that fit me. The solution? My dad would cut them up and sew them himself so that they were just right. I had to keep my hands warm somehow, and I needed my dad to find a solution and make sure I was taken care of. It wasn't my fault that it was cold outside, and it certainly wasn't my fault that the glove industry doesn't carry any options for me.
Likewise, I now understand that it's not our fault as disabled actors that this industry has disregarded us for so long. Getting cast on my first television series and knowing that the writers were going to craft this role to fit my needs as an artist really shifted what I thought was possible even a year ago.
It's a lot like my dad putting in the work to make sure I stayed warm until I was old enough to sew my own gloves; my first major role was created for me by allies of the disabled community. Now, this job has given me a newfound hope for both my own career and the industry as a whole, and I can't wait to see what happens next.
Looking for remote work? Backstage has got you covered! Click here for auditions you can do from home!