"We need other Oscar winners who are deaf," says Marlee Matlin, the only deaf actor to win the coveted award. "We need to see more deaf actors hired, more disabled actors hired—and not only actors. I'm talking about producers, directors, writers—giving the entire Hollywood workforce an opportunity for deaf people and disabled people to participate."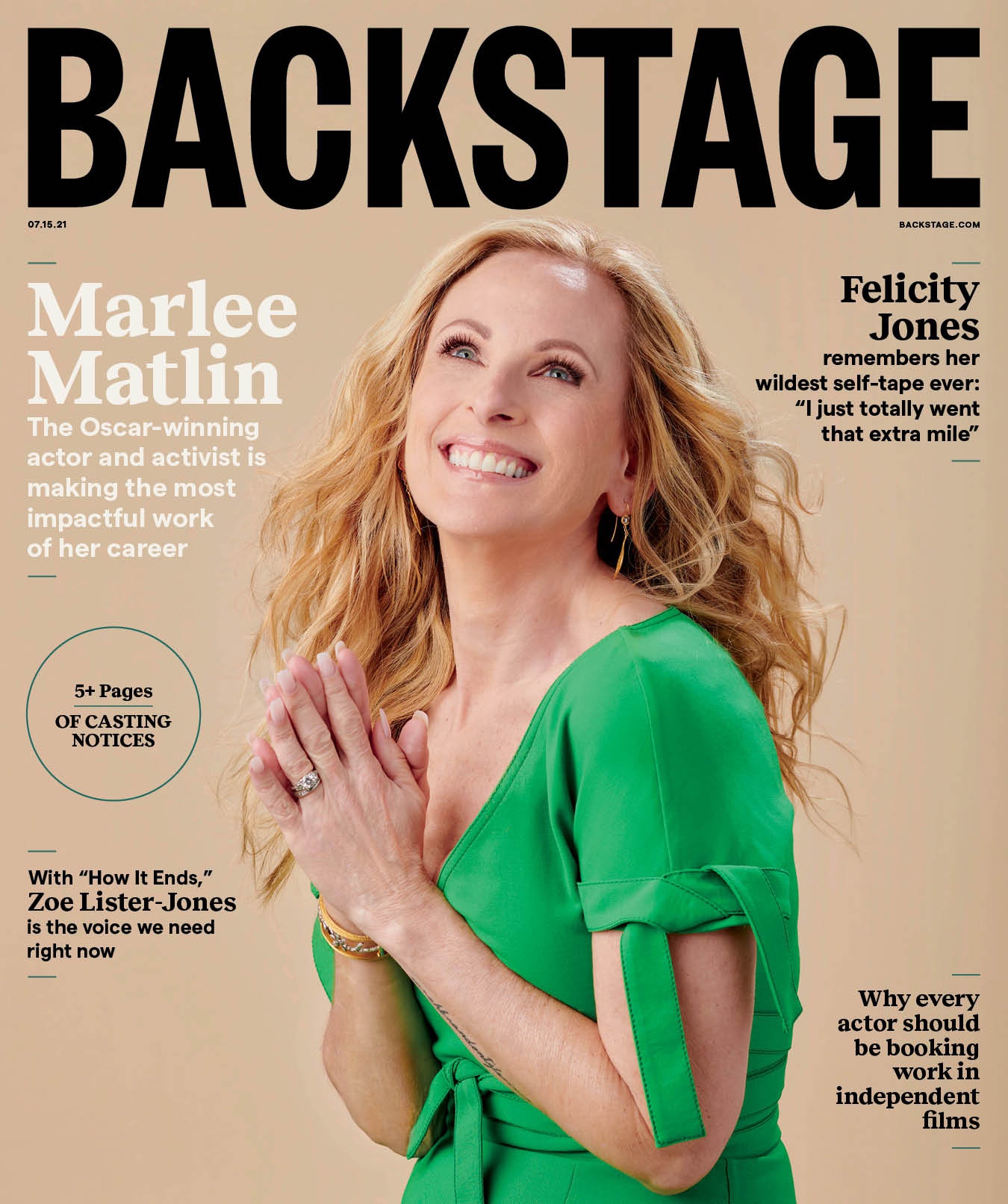 What about Matlin's other Academy Award record: her status as the youngest best actress winner in the ceremony's history? "That one I'd like to keep," she says with a shameless grin. "Anyone over 21, fine! Go ahead—win the Oscar. I don't care."
That grin of Matlin's appears often over the course of our hourlong video interview. Alongside Jack Jason, her producing partner and sign language interpreter for almost 40 years, the star of the upcoming indie film "CODA" is effervescent and wry, quick to follow an irreverent joke with a proud "Yeah, I said it. So what?" expression.
And it's clear Matlin is the kind of person who knows who she is, what she wants, and most of all, what she's owed when it comes to accessibility for the Deaf and disabled communities—her call to arms since growing up legally deaf in suburban Illinois. "You have to keep reminding people that we're still here and that we still deserve access just like everybody else," she says. "I'm looking at theater [stage productions]: They're still not open-captioned. We're talking about televisions; we're talking about press conferences. When the president is speaking on TV about a national emergency, you need to have an interpreter right there on the screen, because the captions don't cover it all."
The most recent in an endless list of examples? At a screening of "Cruella" with her family, Matlin's caption glasses worked just fine until the film's first song. "They don't provide captions for the music lyrics!" She shakes her fists, at a loss for words. "Oh, I was just burning up." Deaf audience members should always be able to choose between a variety of accessibility options, she says. "They can't decide for us."
The actor and activist is all too familiar with the two-steps-forward, one-step-back dance of championing inclusivity. An outspoken member of the National Association of the Deaf, she fought for the passage of the 1990 Television Decoder Circuitry Act, which requires TVs to include closed-captioning technology. In 2010, she found herself again appealing to Congress to demand the same of streaming sites—on the 20th anniversary of the Americans With Disabilities Act, no less.
But Matlin's impatience and frustrations are forever tempered with optimism. "I think we've come a long way," she says. "People are learning as we go along."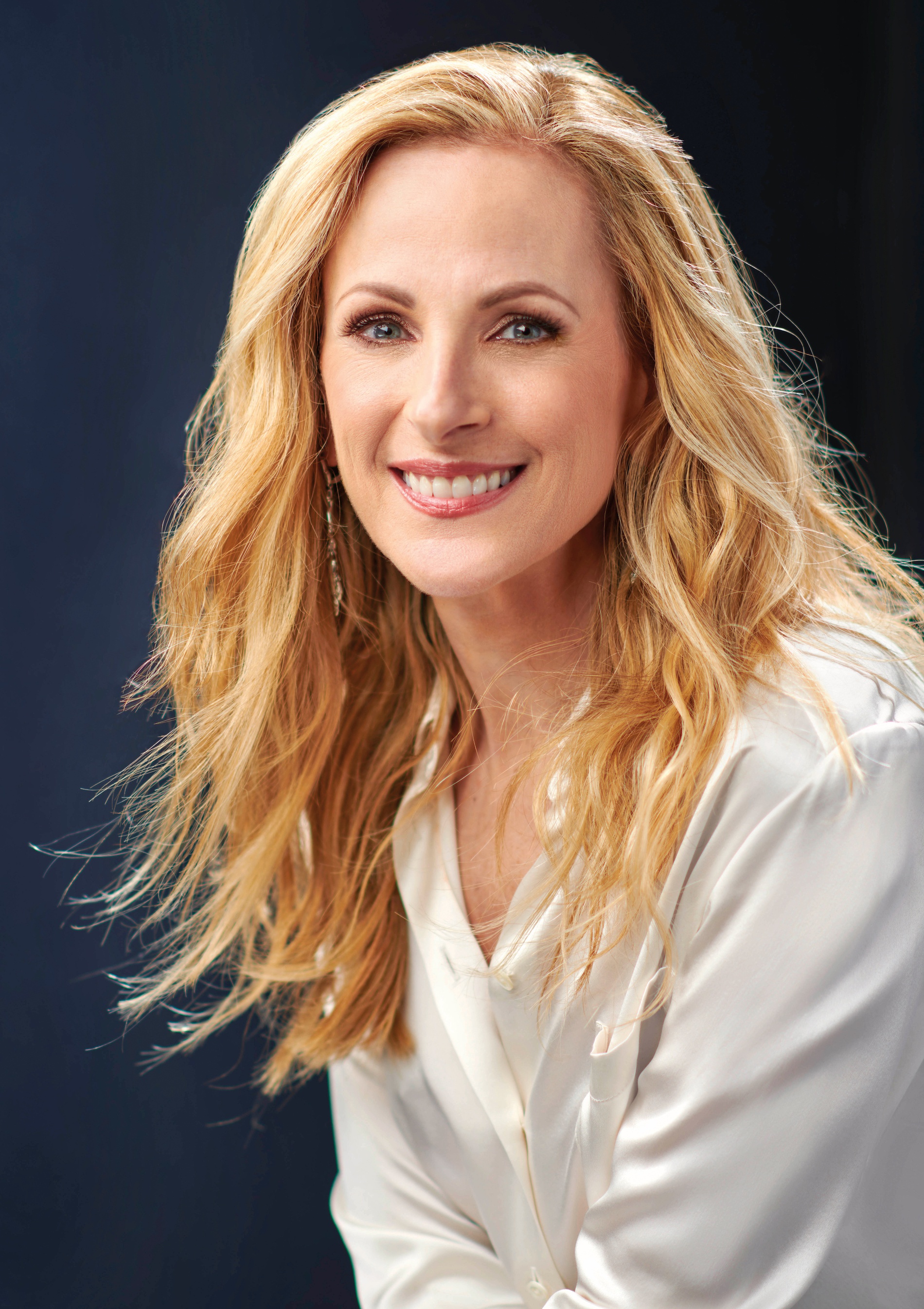 Just look at the sea change that's transforming the entertainment industry. "A Quiet Place" and its new sequel prominently feature American Sign Language, while Lauren Ridloff is poised to star as the Marvel Cinematic Universe's first authentically deaf superhero in "The Eternals." Deaf West Theatre has taken over Broadway, including with its 2015 production of "Spring Awakening," in which Matlin starred. And this year's Academy Awards recognized "Crip Camp," a documentary on the disability rights movement; best picture nominee "Sound of Metal," which features deaf characters; and "Feeling Through," Doug Roland's live-action short film that included Matlin and Jason as executive producers.
Featuring a deaf-blind character played by deaf-blind star Robert Tarango, "Feeling Through" is a prime example of a project that "walked the walk and talked the talk," as Matlin puts it. She signed on as a producer upon her first viewing—"18 minutes of probably the most incredible feeling I've ever had, that really struck me at my core," she says. The film has appeared in accessible screenings and talkbacks across the country, winning more than a dozen festival awards in addition to the Oscar nod. If all of Hollywood took authenticity as seriously as Roland did, Matlin says, there wouldn't only be "little inclusivity cliques."
So is there hope for the industry to make good on its promises of authentic minority casting, representation, and opportunities? Are artists with disabilities finally getting their due? "There are a lot of people in the business—people who are deaf—who are busier than ever," says Matlin. "It's all opening up! And people are very, very excited! And that's great, and I don't want to diminish the excitement. But I don't want this all just to be the flavor of the year—deafness and disabilities just this year, and then, next year, we'll move on to something else. It's not a box to be checked off."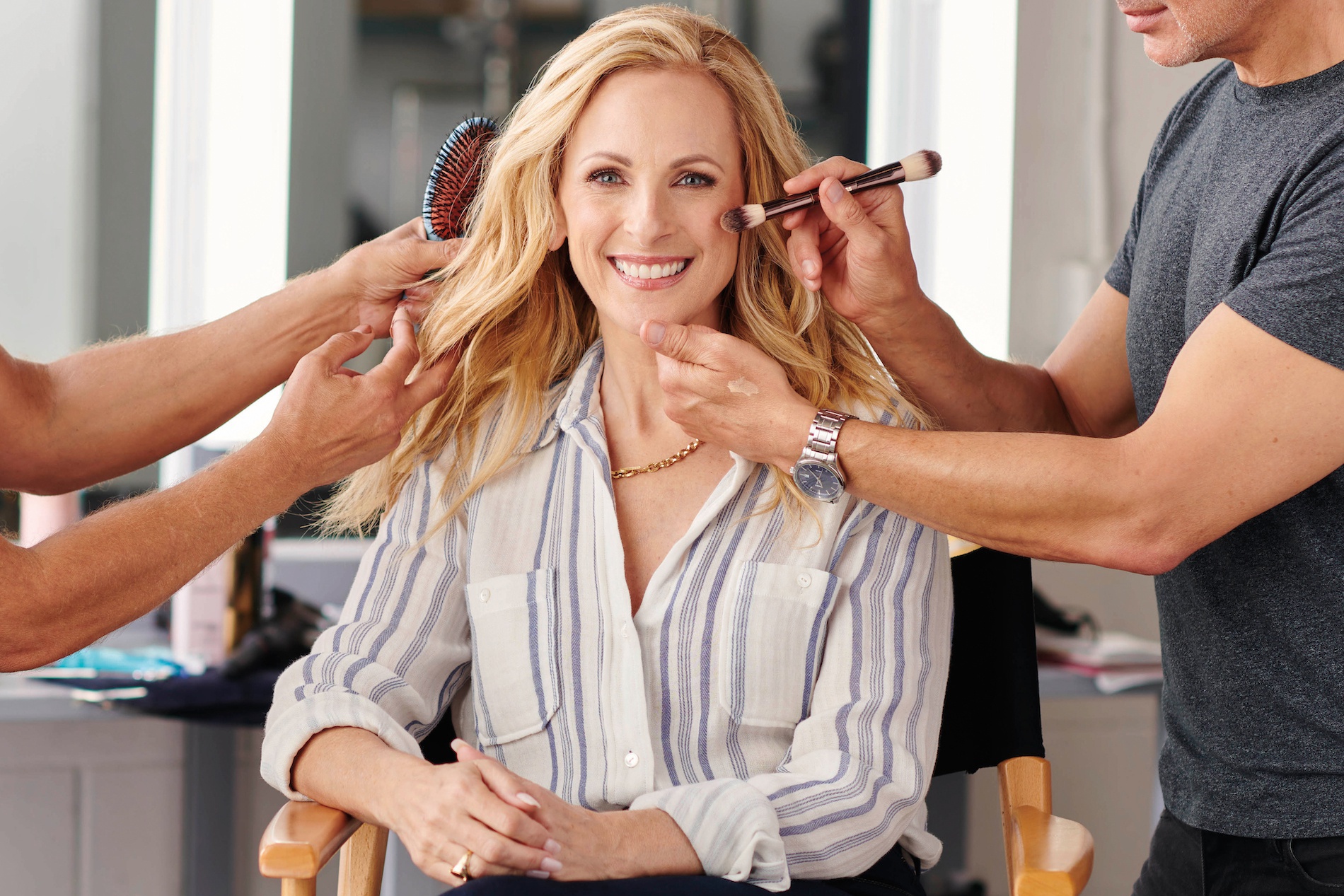 The 2021 Oscars also marked a watershed moment for Matlin, who returned as a presenter 34 years after the last time disability in entertainment received mainstream attention: her winning feature debut, Mark Medoff and Hesper Anderson's "Children of a Lesser God," from director Randa Haines. The producers of the 1986 film had seen Matlin as a supporting character in a local Chicago production of Medoff's play, and selected her after a yearslong, nationwide search for an authentically deaf actor. "That was my first Hollywood experience," she says, reflecting on her whirlwind introduction to the industry. "The whole world was watching…. There I was, thrust onto the world stage."
What many people don't know is that within 48 hours of winning the Golden Globe for her performance, Matlin checked herself into rehab for drug and alcohol abuse. She learned of her Oscar nomination, and began working with Jason on coordinating press interviews, from behind closed doors at the Betty Ford Center near Los Angeles. "The bottom line is: I listened to myself. I listened to what I needed to do in order to be healthy and proceed with a clear mind," Matlin explains. "So now, it's been 34 years that I've been sober," she adds proudly.
As if that full-circle moment at this year's Oscars wasn't enough, bookending it is Matlin's buzzy new film. "CODA," which won the 2021 Sundance Grand Jury Prize, sold to Apple TV+ for a record-breaking sum and is premiering Aug. 13. It's the story of Emilia Jones' Ruby, a hearing child of deaf parents (known as a Child of Deaf Adults, or CODA) who is torn between familial loyalty and pursuing her dreams of becoming a singer. Playing her family are Matlin and her Deaf West co-stars Troy Kotsur and Daniel Durant in roles that, according to writer-director Sian Heder, the project's initial investors tried giving to hearing actors.
"I felt like I would rather see the movie not get made than see it get made with hearing actors playing deaf roles," says Heder, noting Hollywood's offensive tendency to reward nondisabled performers in disabled parts. "There are amazing stories in those worlds, and there are amazing actors. I mean, I was stunned by the talent in the Deaf community…. It was an asset to the project to have the kind of creative freedom that came along with having authentically cast actors."
"I said to [the producers], 'If you don't listen to me, and you don't respect me and my community, then I won't be in the film,' " reveals Matlin. "People think that, like with makeup or a costume, you can just put on being deaf or being disabled. It doesn't make sense, because there are so many deaf actors out there who can represent our community."
"CODA" also marks a long-overdue milestone for Matlin; from "The West Wing" to "Dancing With the Stars" and her Emmy-nominated performances on "Picket Fences," "Seinfeld," "Law & Order: Special Victims Unit," and "The Practice," her onscreen appearances have almost never included deaf scene partners. "I think it was a very different experience for her to be acting alongside two other deaf actors and be able to improvise and have unscripted moments," says Heder, who hired ASL masters to establish a cohesive signing dialect and learned the language herself to facilitate on-set communication.
As it turns out, ASL is an ideal language for a film set, where directors can give actors notes from far away or while cameras are rolling. "Suddenly, the whole crew was signing even when there weren't deaf actors on set," says Heder with a laugh. "Like, you're working boat to boat and you need to communicate with someone, and you don't have a walkie! I think people are daunted by how [procedures] would have to change in order to create an accessible set. But I will also just say: Moviemaking is problem-solving."
Matlin would do it all again in a heartbeat. She remains, as ever, cautiously optimistic about the progress the film's success may indicate: "I hope that with 'CODA,' we can start a trend again where deaf actors, as we did with 'Children of a Lesser God,' carry the film," she says. "I want to see more of us carrying films, rather than playing third and fourth and fifth on the IMDb list."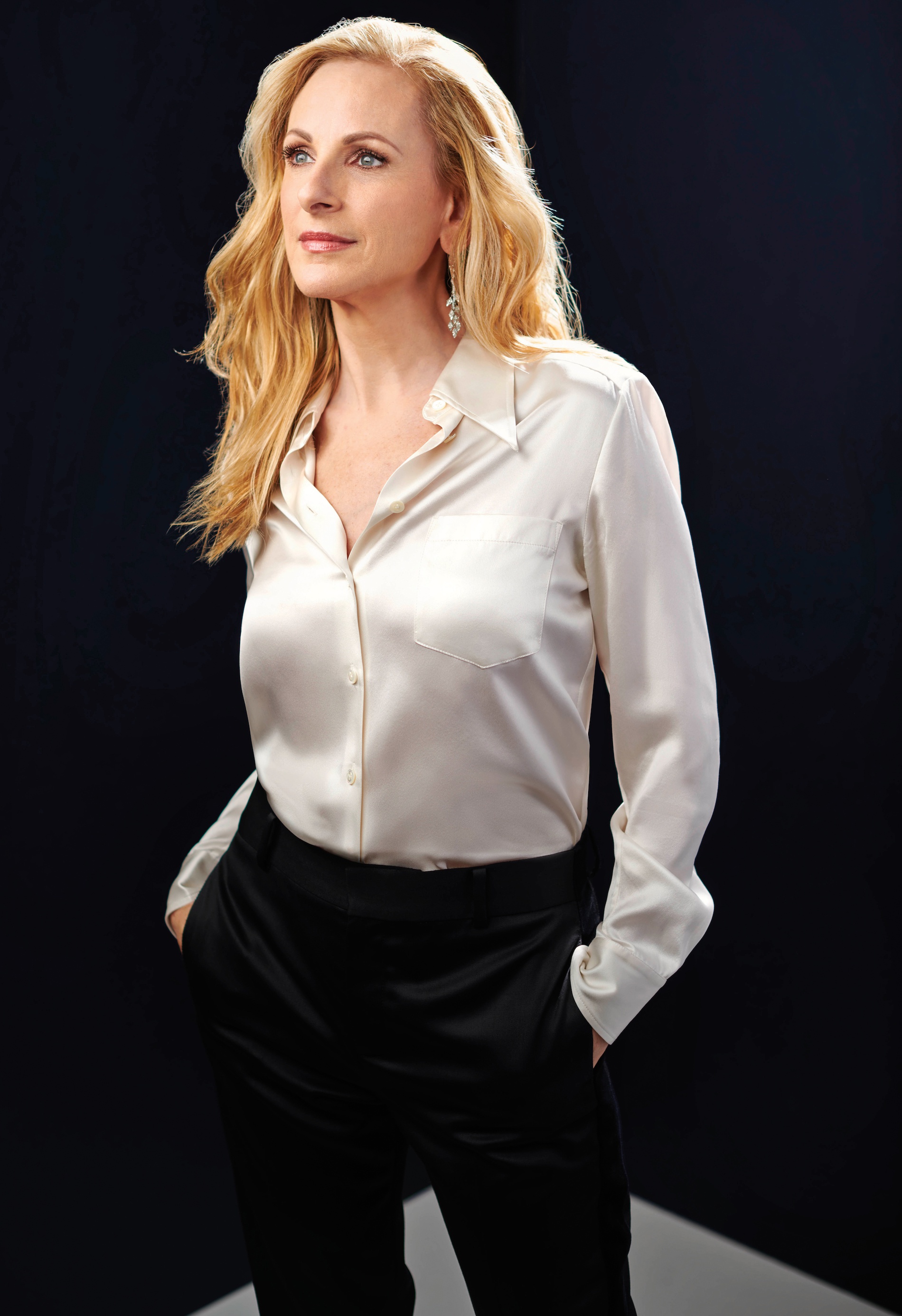 How, then, do we capitalize on the industry's momentum and create inclusive spaces in front of and behind the camera? "In order to make sure that it doesn't stop," answers Matlin, "we need to continue creating; we need to continue collaborating. We need to continue! I mean, you can't just sit back quietly and complain. You have to be proactive. And I've always been that way. That's part of the business."
That advice goes for getting cast as much as fighting for inclusivity. Aspiring actors looking to endure only a handful of auditions, as Matlin has, should follow her lead. "I'm the kind of person who thinks, Who is it that I can reach out to? It's not necessarily easy to do. But it shouldn't stop you from giving it a try." When a character on Aaron Sorkin's series "Sports Night" mentioned having a deaf sister, Matlin reached out to say she was a fan and, yes, asked for the part. Not long after she took Sorkin to lunch—"Chinese food," she remembers—he created Joey Lucas on "The West Wing" for her. "So I'm always happy to approach people, to be assertive," she says with a shrug. "I've never been one who's been afraid. I hustle."
A quote from Matlin's memoir, "I'll Scream Later," gets to the root of that philosophy. Reflecting on a childhood spent in frustration over her inability to communicate, she writes, "Whoever or whatever was trying to hold me back—I would fight against it as if my very life depended on it. And I now believe that it did. That fight, that intensity, that relentless need to break through and connect, has, in many ways, propelled me through this life."
For deaf or disabled artists, or anyone from underrepresented communities struggling to gain access to the business of authentic storytelling, the roadblocks—and the odds of getting past them—are abundantly clear. But what can Matlin do but meet every challenge head-on? "You can de-challenge it," she advises. "I don't know if that's even a word! It means that you can either barrel through it, break the barrier, or just simply walk around it."
Matlin's ultimate point is quite simple: Dare to claim what you deserve. "It's up to you," she says. "It's up to you."
This story originally appeared in the July 15 issue of Backstage Magazine. Subscribe here.
Looking for remote work? Backstage has got you covered! Click here for auditions you can do from home!
Photographed by Jeff Vespa on 06/02 in LA