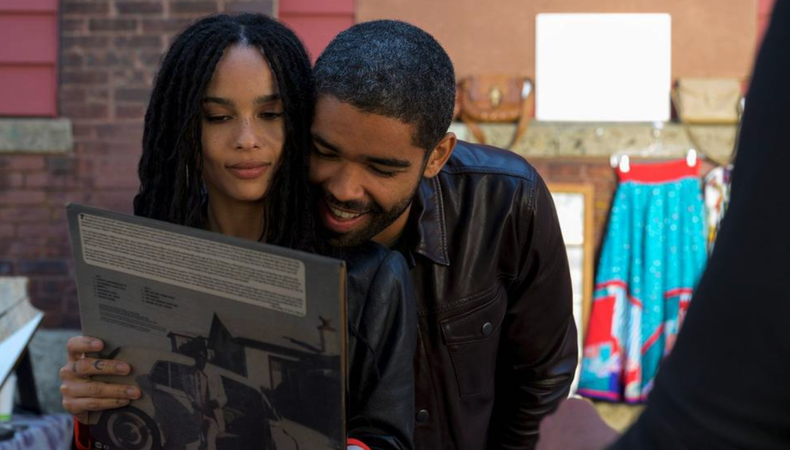 From "Brokeback Mountain" and "The Sixth Sense" to working with directors like Steven Spielberg and Ang Lee, Emmy award-winning casting director Avy Kaufman has had a storied career. Kaufman has spent decades on the craft, and in a Backstage webinar on The Slate, the CD talked about how she got into casting, how she runs an audition room, and her recent work on Hulu's "High Fidelity."
The CD-actor relationship can persist past casting a project.
"I loved how Zoë [Kravitz] wanted to walk into this world. It was a beautiful relationship, that her mother was in the piece. But Zoë brought me on. It was an interesting process, a bit different than a lot of other shows when you want high-profile people in various parts. [Zoë's] vision was just good actors that you believed lived in Brooklyn and went into the record store or worked at the record store. So it was almost street casting, as a feel, but it wasn't street casting—it was all actors. It brought music into everybody's life, it brought joy, it brought something from the past back into our lives. It was fun."
"I have a wonderful office. I have great people that work with me. It means a lot to us to make it a place to feel comfortable....You can expect to be treated wonderfully. We're sensitive to the audition process."
CDs feel connected to scripts, just like actors.
"Early on in my career, I was offered a bunch of shows that had children in them, and I almost felt like I was just going to get offered these kinds of films. But those kinds of films talk to me. It was always intriguing to me to find the children who could deliver this dialogue, give you this feeling of hope or faith or need. Then I would meet different directors and things kind of kept weaving in and that brought every type of character. I'm not really offered fantasy movies, but I have been. I got a call out of the blue from Wes Craven one year, and that was a complete departure for me. I feel that the projects come to me more than I come to the project. There's a sensitivity that draws us together. I feel like the projects I'm offered are close to me, they're something I can grab onto and make real."
She wants to welcome you into her audition room.
"I have a wonderful office. I have great people that work with me. It means a lot to us to make it a place to feel comfortable because to walk into anyone's home or office, even if you're overly confident as a person, there's something that [makes it] an unexpected place. You can expect to be treated wonderfully. We're sensitive to the audition process."
Sometimes asking for a second take is okay, but read the room.
"It's so interesting because sometimes, even if you love the actor but you know they're not really right for the project for one reason or another, and they ask to do it again, I always say yes because it's too hard to say no and I want them to have the chance. Sometimes I feel like it's appropriate and sometimes I don't because it's also our time. I never like actors waiting, so if it's a crowded room, which I never want, I just want the actor to be considerate [of] the other actors."
Navigate having a reader while self-taping right now based on your comfort level.
"We've had so many people self-tape in the past couple of months. It's most important for me that everyone feels comfortable with what they do. I don't want anyone to do something and then have regrets. But whether they tape themselves and play it back as the reader, it's better to have a reader than leave off the sound as someone's speaking because it'll make more sense. Do the best you can right now. It's so hard; who are you going to get to read with you? When I explain that to directors I'm working with now, I'm saying, 'Give everybody a break right now with self-tapes.' "
"I'm part of an international casting director network and I love casting people from all over the world. We've worked on projects that film all over Europe. I feel like it opens up the world and that's what films should do."
Do your homework before the audition, even if you're not off-book.
"Easier said than done: know the material. I don't want anybody to have to memorize, but be very familiar with the material. Know what you're saying, understand what it is. Do your homework."
The CD-director relationship looks like more than one thing.
"Depends who the director is. There are some directors that clearly want to know my thoughts, and there are some directors that want me just to know their thoughts. Every relationship is so different. Obviously, for me, it's more fun if I get to say who I really believe in and make it work. There've been a lot of surprises. We've cast a lot of people in their first films, and that's a certain trust that the director will have in us. And that's always appreciated. There have been so many situations where you have to cast name actors and you don't have the opportunity to just discover young talent. But when you do have that opportunity, it's great for everybody."
Being on the other side of the table is good for aspiring CDs and actors.
"Internships are a great opportunity to walk into an office and keep your ears open and your mouth closed and pay attention and see if you're right for it. I think another great opportunity is for actors to become readers, and to walk into a room and see what the process is like and get to see who gets a job and why they get the job. A lot of people don't get a job they think they're completely right for. Sometimes when you're in that element, you can see there's a thousand different voices."
How to become a casting director.
Kaufman likes to look for—and cast—talent from all over.
"I'm part of an international casting director network and I love casting people from all over the world. We've worked on projects that film all over Europe. I feel like it opens up the world and that's what films should do. There's not just one way of looking at anything. And so to have an English actor or a French actor, can you cast them or do you have to have an American? I would love to cast people from all over and I wish the visas weren't a problem. Do your own research to see what it takes to get a visa or a work permit, and understand it if you want to work outside of where you live."
Looking for remote work? Backstage has got you covered! Click here for auditions you can do from home!