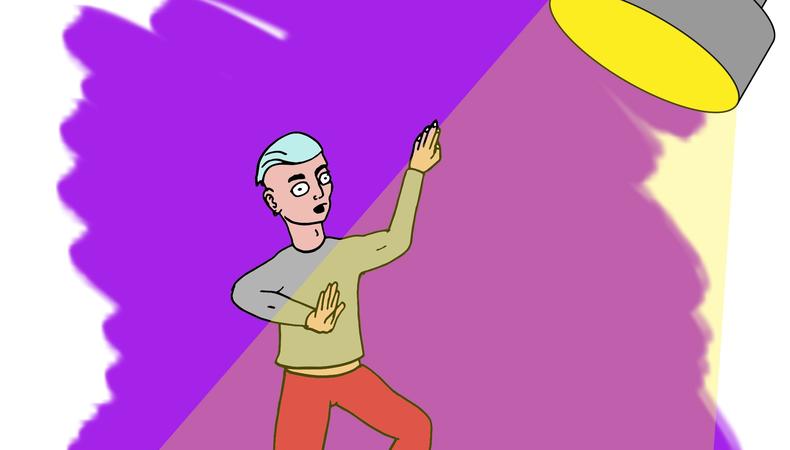 Commercials are a great way for you to practice your craft, actors. You can work on your improv skills, make great money, and make invaluable connections. But it can be difficult to get started in commercial work.
As professionals spanning various areas of the business, our Backstage Experts know how you can break into commercial work and start selling all your favorite products. This week, we asked them the following question:
How can actors get started in commercials/commercial acting?
Here are answers from seven of the industry's best!
(And if you missed the last installment of this column, check out "The Best Websites for Actors Just Getting Started" and see how to get your acting questions answered at the bottom of this article!)
Paul Barry, L.A.-based acting teacher and founder of Acting 4 Camera
1. A clearly defined "look." Imagine a 20-year-old actor with an ill-fitting business suit, facial tattoos,and ballet shoes. Now imagine a clean-shaven 50-year-old actor with white hair, expensive business suit, and glasses. There may be more roles available for the 20-year-old, but the 50-year-old is going to have a higher booking rate due to cultivating a clearly defined "look."
2. An improv background. Many commercials don't require actors to speak, but almost all require actors to have the ability to think on their feet, entertain, or simply make pretty bland material, in most cases, into something worth watching. Though an improv background is not mandatory, many casting directors certainly look to graduates of improv schools for their commercial projects.
3. A reliable car. Only partially tongue-in-cheek, this is an important factor when you consider how many castings it takes to book just one commercial. Perhaps one booking for every seven to 20 castings. The clients of mine booking plenty of ads are going out for them regularly. A flexible survival job and reliable car make it possible.
Marc Cartwright, L.A.-based headshot and editorial photographer
Commercials are a great way to practice auditioning, get used to being on set, and make some extra money. I would first take a commercial or improv class. Many commercial auditions are improvisations, and working on these skills will prove invaluable. In addition to training your skills, classes are an opportunity to meet experienced actors who may have insights, recommendations, or referrals that you may not have normally had access to before.
David Patrick Green, founder of Hack Hollywood
The best way for actors to get started in commercials is to figure out what types of roles and what types of commercials they would be best for. The best way to do that is to watch commercials and find the ones that are most similar to them.
Write the commercial copy down and try to prepare them without thinking about how someone else did it.
Acting in commercials requires as much creativity, if not more, than acting in other formats. The best commercial actors are also fantastic improvisers. Learn those skills and then go pitch yourself to an agent based on what you are right for and what you are best at.
Cathryn Hartt, founder of Hartt and Soul Studio
In commercial acting, they are buying your light. Your special magic is what makes the casting directors take notice. Therefore, sometimes you don't even need much acting experience if you have a look and can light up in front of the camera. But good acting is still a plus and you can also learn lots of tips in a commercial acting class. I teach commercial classes all the time and there are certain tips that can make you look 100 percent better almost instantly.
For most commercials, you will need to have an agent to submit you. Sometimes commercial casting directors do workshops that are great for learning and for getting them familiar with you. Also, you might get cast as an extra in a commercial to get started.
Carla Renata, blogging/branding expert and founder of the Branding Buddha
So you wanna be in commercials? Having spots ranging in everything from Tampax to Popeyes, I can tell you the best way to get into commercial acting is to bring the best of your uniqueness to the table.
Hone your skills by taking acting classes that are specific to the technical aspects of improv, auditioning, and overall commercial technique. Make sure your headshots have a very clean and natural look.
Watch and study commercials that are running. What look do the actors have? Whether you are a character actor or have a more model-type of look, there is a spot with your name on it!
If you are without representation, check online auditions and network with your fellow acting community. Some of them may actually share info that may assist you in getting to the next level of your commercial acting quest.
Shaan Sharma, L.A-based session director
Assuming your craft is solid across single and multi-cam comedy, drama, and improv, the basic answer is, of course, to get represented commercially. I actually wrote a whole book on getting into commercial work. Here it is, as my free gift to you as a Backstage reader!
Ryan R. Williams, L.A.-based on-camera coach, founder of Screen Actors System
Grab a commercial agent, then each time you get an audition make sure you grasp the concept of the ad itself. Determine the brand identity of the client. Is it edgy or safe? Comedic? What type of comedy? Screwball or dry? There are tonal differences you will be expected to grasp and convey.
Google the ad agency and the production company. What is the tone of the work they do? This will give you valuable information.
You have seen thousands of commercials in your life. Crack the code on what you go out for and shamelessly give them what they want. This is not a time for your inner artist to thrive. It's time to stack some paper in your bank account to pay for your artistic pursuits. If you can help them sell their concept, you will book this work.
Want more tips? Watch here:
Have a question? Message us on Facebook or tweet @Backstage.
Want to be more involved in the Backstage community? Become a subscriber here!
The views expressed in this article are solely that of the individual(s) providing them,
and do not necessarily reflect the opinions of Backstage or its staff.