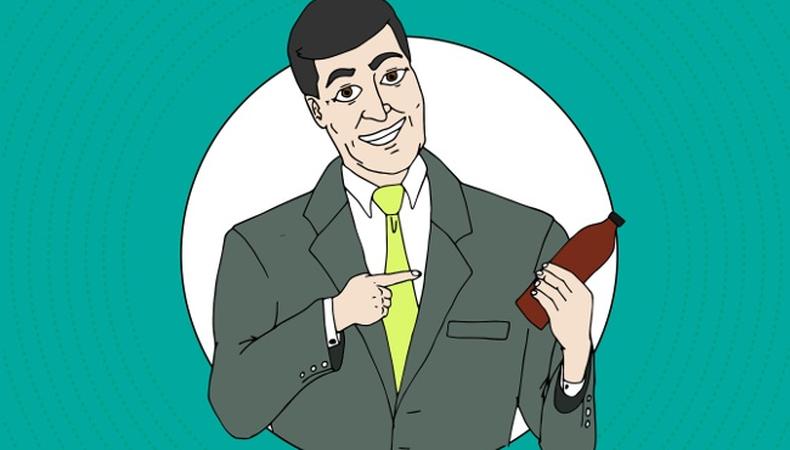 Do you enjoy performing? Are you a person who feels familiar, even to strangers? Someone who constantly gets asked if you went to so-and-so college or are from so-and-so town? If you have one of those faces or personalities people feel like they already know, a career in commercial acting might be for you, and Backstage is here to help.
In this guide, we'll help start you on the path to developing your commercial persona, building a marketing platform to reflect it, and finding ideal work. Here's a breakdown of what we're going to cover. Let's get started!
What's an acting persona, and how do I develop it?
Even if you're not the type of person who watches something like, say, the Super Bowl solely to see the commercials (according to "Variety," those commercials are worth anywhere from $5–5.5 million for a 30-second spot), ads are everywhere. If you stop and think for a moment about the commercials and commercial actors who stick out in your mind, they likely fall in one of two categories:
the A-Listers, like George Clooney in his latest car commercial
the unknowns with a specific persona that you find yourself remembering long after the commercial is over
The latter are the actors who have managed to break into the oversaturated market of commercial advertising and have put themselves way ahead of the pack.
Take Progressive Insurance's Flo, played by Groundlings actor-comedian Stephanie Courtney, as an example. With her classic vintage hairstyle complete with blue headband and her fire-engine-red lipstick, she's definitely got a look. But it's Flo's perky personality that's made Courtney, who's worked with Progressive since 2008, one of today's most famous commercial actors.
Other examples include the former Verizon-turned-Sprint "Can you hear me now?" guy, Paul Marcarelli, whose trademark black-rimmed glasses and signature smirk became synonymous with the cell phone company after almost 10 years and hundreds of commercials.
You'd probably also recognize Jonathan Goldsmith, the Most Interesting Man in the World, as made famous by the beer brand Dos Equis, who, in addition to having a pretty cool title, has also managed to befriend Barack Obama.
While these commercial actors have carved paths for themselves in their respective ad industries, many A-list film, theater, and television actors got their start in commercials. Everyone from Brad Pitt, Matthew McConaughey, and Courteney Cox, to Bernadette Peters, Steve Carell, and Bryan Cranston were doing food, cell phone, soap, and tampon commercials to name a few.
No matter how you look at it, commercials and the training and experience required for them are great places to cut your teeth in front of the camera.
What's the difference between acting for commercials and acting for TV, film, or theater?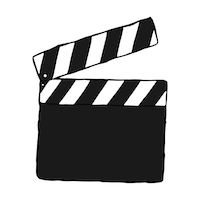 While the fundamental requirement of delivering a believable character extends across mediums, the approach varies slightly when it comes to commercial acting.
More than in any other audition room, casting directors consistently cast personalities when it comes to commercials. They're looking for someone who, yes, is an actor who can deliver when the director says, "Action," but who is also perceived as "real" enough to relate to the consumer. It's the perfect time to use your acting skills to showcase who you really are beneath the acting veneer.
As is often the case with television acting, commercials give performers the opportunity to build original characters who are created in the moment for a series or ad campaign; "Hamlet" versus the Most Interesting Man in the World, for example. If you're an actor who enjoys putting your own spin on a familiar tale, the theater is a wonderful place to do it. But if you'd like to create a character from scratch, the screen might be a better fit for you.
Additionally, when comparing theater acting to any on-camera acting in general, film and TV included, understanding the location of your audience—the distance between your mouth and the mic versus the distance between you and the stage and the back row of a theater—is the biggest thing to remember when adjusting to fit a medium.
What are some of the challenges of being a commercial actor?
"I'll never forget my dad's words after I decided to become a commercial actor and had gone on several auditions with no bookings and very few callbacks," writes working actor David Banks. "He said, 'Aside from making it as a rock star, this is the second most competitive job. Be prepared for the nos, but don't ever let them affect your next opportunity. It's like water off a duck's back—shake it off and move on to the next.' "
Becoming any sort of actor is usually rough going for the first few years. A lot of auditions, a lot of rejections, and a lot of learning before you're going to get a call back, let alone get cast. Meeting people is as much a part of your job as auditioning.
Adding to the emotional and mental rigors of being a commercial actor, those who are serious about pursuing this line of work must also be willing to invest in themselves long before they ever see a return.
Where should I be investing my resources?

To get started as an actor, you must first set yourself up for success. This requires training, building your promo package, and getting yourself seen and noticed by people who can hire you! Doing this successfully requires an investment of both time and money. Let us break it down for you.
1. Acting classes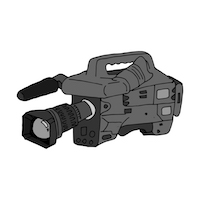 Actors who want to get serious about their commercial acting endeavors should definitely consider the benefits of taking improv, commercial, and/or general on-camera acting classes. Acting classes can be expensive, so be sure to do your research on the studio or acting coach to ensure you find the right fit both financially and personally. Ideally, you'll be able to learn audition techniques specific to the commercial industry, including proper slating, skilled product placement, and basic improv skills.

According to late Backstage Expert Carolyne Barry, improv has the potential to work wonders in the audition room when a casting director or commercial agentasks you to describe a product on the fly or when no dialogue is provided.

"Improvisation is a commercial necessity for quite a few reasons," insists Barry. "Many auditions today have no dialogue and require improv skills, therefore most commercial agents are more interested in actors (especially new actors) who have professionally studied improvisation.... Additionally, those who have done improv training will usually do so much better at those commercials auditions." (More on how improv can help your auditions below!)

RELATED:

2. Headshots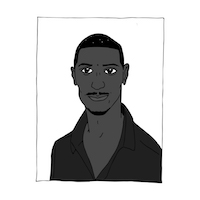 A good commercial headshot reflects the demographic you're aiming for, your ability to sell a product with your physicality, and a keen awareness for the general look you portray. Think about the types of roles you want to play and tailor your headshots to that look. "Are you the upscale luxury car driver or the college student compact car driver? What is your authentic age range? Are you the stylish hipster phone commercial type or the nerdy, quirky office type?" asks Backstage Expert Marc Cartwright. "As always, you want to show unique qualities in your headshot. But, keep in mind, commercial headshots are really about that broader appeal."
First and foremost, advertisers want someone with a friendly face to sell their product, so consider taking headshots where you're smiling. A winning grin could be just what Downy, for example, is looking for in their next commercial. Bright (but not distracting) clothing colors and softer lighting that doesn't create many shadows on your face are also ideal. If you decide to shoot your headshot outdoors, be sure there's nothing distracting going on behind you. You should be in focus rather than the background.
Pro tip: As with any and all headshots, be sure the ones you're sending to casting directors are up to date. If you've recently changed your look—whether you dyed your hair bright purple, grew a gnarly beard, or recently underwent some other drastic physical alteration—ensure that CDs know who's walking through their audition-room door. There are few things worse than calling an actor in to read for a part based on his or her headshot only to find that person's current look is the complete opposite of what's needed for the role.
Seriously think about any major changes to your appearance as the change will have to be reflected in all your promotional materials, from your Twitter profile photo, to your business cards, to your—you guessed it—headshots!
In the same spirit of looking like your headshot, be sure not to alter your appearance in Photoshop, either. "Don't go crazy with retouching," says William Harper, co-founder of the world's first portable photography studio, the Headshot Truck. "If you're 60 years old and have wrinkles, be beautiful and own those wrinkles. They're part of you, and no one looks like a Barbie doll in real life.
"You want the headshots to represent YOU. Not what your mom thinks of you, or your boyfriend. Capture the best version of yourself in your headshots. When a casting director calls you in, you'd better look like your photo, and the best way to do that is to embrace who you are and how you look."
But wait, where do I get good headshots?
Whether you're just starting out in the business or are a seasoned vet looking for that snazzy update, finding a headshot photographer is a personal quest that can be quite rewarding—if you do your homework on the front end.
While opinions differ on the method of connection—some actors don't feel comfortable until they've had a sit-down with a potential photographer to ensure it's a personality match, whereas others like to dive right in and get what they can out of the session—when looking for a place to get your headshots done, start with your own network.
Ask your other actor, dancer, or model friends where they got their own headshots done, and check out the recommendations. If you like the look of your friend's photo, take a peek at the photographer's website and the examples he or she has listed. If anything resonates, be sure to bring those samples into the shoot or the consultation so the photographer knows the type of look you're going for.
If you have an agent, or a friend who's an agent, ask his or her opinion about what he or she thinks you should go for, or better yet, if that person has any photographer recommendations. This is all part of the larger question of branding and building a persona. (Outside feedback about what look you give off could be more helpful than you realize!)
Additionally, if a photog's rates aren't listed on his or her website, be sure to ask about pricing upfront. "When you're meeting with photographers, talk about their packages," advises headshot photographer Mike Sansone. "How much time will they give? What about different wardrobes?
"Actors will over think what they wear. You can wear whatever you want, but it can't distract," he adds. "Clothes just add range for a suggested character type. If you're wearing a T-shirt, you're most likely not going to get called in for a business type."
Once you've sealed the deal, remember to just sit back and trust your photographer's eye. You've hired him or her for a reason, so let him or her work. Running to look at the display screen after every snap of the camera lens will only make you anxious and frustrate them.
RELATED:
3. Résumé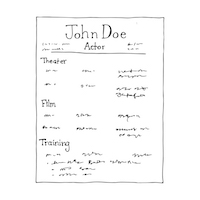 Like with any job application, having a great résumé will do wonders for getting your foot in the door. If you're an early career actor with no credits, check out our audition listings, and see if anything jumps out at you in your area. Go for non-union work. And if you can get paid, great! But if a project really speaks to you, and you can afford to donate your time, any type of acting work is a good place to start. (Don't worry: Once you're more established, working for free won't be the go-to!)
More seasoned players may be tempted to showcase all the work they've done, but short, sweet, and to the point is the most effective route for casting directors and commercial agents who have precious little time to determine who does and doesn't fit their bill this time around.
Let's start with some by and large universal résumé basics from Backstage Expert Clifton Guterman. According to Guterman, always include your name, a working phone number, and either your or your agent's email address. Any union affiliations (SAG-AFTRA, AEA, EMA, SAG-eligible) should be included below your name. "Avoid listing a personal address," he says. "Stalkers exist in every industry."
Additionally, he advises actors to avoid boxing themselves in by listing their age or birthday. "If casting personnel see exactly how old you are, we may unknowingly box you in and find it a little harder to see you as a character's age (if we're reading you for a specific role). Unfair, but true. Let your headshot and your appearance in the room—and of course your acting ability—signal what age range you fit best."
RELATED:
Now comes the nitty gritty: listing your actual acting credits. Did you play Tracy Turnblad in your high school production of "Hairspray"? Did the acting bug bite you while playing Mustardseed in "A Midsummer Night's Dream"? No matter the time or size of the part, if you're starting out, list what you've got for now! Once you have more experience under your belt, you can afford to be selective with the credits you list.
"Consider removing high school (or community theater) credits once you're in an undergrad program," says Guterman. "Then, remove college credits after the first couple of years of professional work."
Below, Guterman provides an example of standard formatting practice for credit listings.

Always be sure to list the director and producer where applicable. Lack of information can raise suspicions. "Merely saying that you played Jean Valjean in 'Les Misérables' tells us frustratingly too little," he points out. "Where? Your grandma's living room? (Though I bet Grandma loved it, of course.)"
Pro tip: Don't neglect your special skills section—especially when it comes to applying for commercial gigs!
"Your skills (other than your acting ability) can get you more auditions and get you cast in jobs—especially when first starting your career," says Barry. "Skills and hobbies can be almost anything from: racing cars to horseback riding, drawing to computer abilities, singing to dialects, languages to playing a musical instrument, collecting salt and pepper shakers to being the president of a celebrity's fan club, performing all kinds of dances as well as participating in various sports activities. Just about anything in which you excel, do well, or have some experience doing are considered your skills and should be listed on your résumé."
4. Demo reel
Once you have several on-camera credits to your name, you'll be able to cut together your first demo reel. These days, your demo reel is almost as important as your headshot. When done properly, it showcases what you're capable of in two minutes or less by highlighting some of your best work right off the bat.
Kick off your reel with your name, headshot, contact info, and website (or social media handles if you don't yet have a website). "Then go straight into the very best, highest quality clip you're including," says Backstage staff member Allie White. "It's possible that casting only gets through the first clip before deciding whether or not you're right for a project, so you want to lead with your best foot forward."
"A demo reel should highlight your most marketable qualities. It should be an honest representation of how you look, sound, and act right now," adds Backstage Expert Paul Barry. "Footage that obscures any of these features—and old material—should be avoided at all costs."
For that reason, you must be ruthless with the clips you choose for your reel. Make sure all the scenes focus on you (i.e., don't include another actor's 45-second lead up to your big moment). "If you have a sequence with a well-known star, make sure to include this near the beginning (when the viewer is most attentive) to aid the impression that you have high-profile projects and are bookable," says reel editor Ryan Thompson. "Also, if [actors] have any clips of themselves without dialogue," he adds, "they are best left till the end."
RELATED:
5. Website
When it comes to your marketing tools, they should be a unified front of sorts, representing different pieces of the same puzzle.
"Color schemes should match the texture of the headshot," says actor-website designer Mickael Blanchett. "A good web designer should work on what colors will fit and will frame the headshot and the overall thoughts the photographer had in mind. It should be natural colors."
In addition, be sure all the necessary components, such as your résumé, demo reel, social media, and contact information are readily available, says Blanchett. Look at websites for other actors or performers you admire, and use them as a jumping off point for your own.
Be sure not to overload the page. A feed with your latest tweets isn't as necessary as an obvious link to your IMDb page.
RELATED:
6. Social media
Speaking of tweets—just because they shouldn't take precedence on your website, doesn't mean you shouldn't be tweeting! Or Instagramming, Facebooking, Tumbling, YouTubing, etc. These are the major outlets through which you can keep tabs on what your favorite casting directors, agencies, actors, and brands are up to. It's also where you can build your fanbase and keep your followers up to date on what you're up to!
PRO TIP: Be wary of turning your channels into a plethora of "look at me" posts. "Before you send your next tweet, think about how you can engage your followers by asking them questions, providing fun facts, trivia, or a Twitter poll," says actor-social-media Expert Heidi Dean. "This doesn't just apply to your tweets and posts. Even your video content on social media should be more like a conversation. The best live streams engage their audience by inviting questions and comments, not just broadcasting. Don't forget: it's called SOCIAL media, so be sure to invite people to your party."
Share things you're passionate about that aren't self-promotional. It'll give your followers way more context for the times when you do share something you've been working on.
RELATED:
What are some good markets for commercial acting?
Fruitful commercial markets often align with those offering actors work in general. These include major hubs like Los Angeles, New York, and Atlanta; Texas towns like Austin, Fort Worth, and Dallas; plus Albuquerque, New Mexico; Chicago, Illinois; and Orlando, Florida.
For a better idea of what's out there and where it is, Backstage's commercial casting notices are a great gauge. They can be sorted by location, age, gender, ethnicity, type of commercial, and compensation, so you can filter out any notices that don't apply to what you're seeking.
How else can I find auditions?
Well, Backstage is definitely a good place to start! In addition to accessing a bunch of casting calls across the U.S., U.K., and Canada, you can also create your own profile, upload your headshot and résumé, and include URLs to any of your social media platforms as well as your website.
A well-put-together Backstage profile ensures you're not only putting your best foot forward when applying for auditions, it's also a two-way street! When agents or casting directors are seeking talent, your profile can be the first thing they see. Find out here if Backstage is the right option for you .
When you're not scouring the internet for casting opportunities, following brands you care about on social media and seeing if they have any upcoming auditions is another great way to get started. Commercial agents can also be great resources.
Read our guide on how to get an agent and why you might want one for more context!
Between auditions, keeping yourself connected to the industry through friends, workshops, or acting classes can only help!
RELATED:
How should I prepare?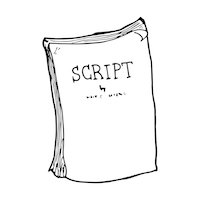 Congratulations! The time has come. You've landed your first audition. Whether it happened through your agent, a casting director relationship, or your own blood, sweat, and tears tracking down auditions that work for you, you should be proud of yourself for getting this far. Now what?
If it's your first audition, you can probably expect to be nervous. Don't worry, it's completely normal for your hands to be a little shaky and your heart a little racy. The trick here is to make sure your nerves don't get the best of you. And the best way to do that is preparation, preparation, preparation.
Begin with the material you've been given. Once you get the copy for your scene, memorize your lines, if there are any, and make a creative choice about your approach. Remember, being off-book will free you up in the room to play with the material.
(Tip: Once in the room, even actors who know their lines backwards and forwards sometimes like to hold their sides both to catch them should they fumble and to remind CDs the material is still a work in progress.)
If the scene has no dialogue—you're enthusiastically petting your dog after using a new pet shampoo, for example—be sure to follow Backstage Expert Cathryn Hartt's three tips: use your imagination, always be positive, and change it up.
"Picture where your scene might come in the actual commercial," she says. "Start watching commercials and notice all of the scenarios of people just walking or looking or smiling or holding a product or eating—think of all those vignettes of people looking at products on shelves or walking in the woods while the off-camera voice talks about a pill."
Make "ooh" and "aah" sounds that will naturally light up your face, she continues. Silence often reads stiff and "phony" on camera. And finally, be prepared to give a few different versions of what you're bringing to the table.
"Doing the same thing with your head tilted two different ways may look very different to the camera. Change up your body postures and facial expressions," she says. "Maybe point at the [product] in one version. Cross your arms in another…. Make some versions livelier and some very simple. Slightly change the type of character for different versions. Maybe one character is very perky and one is very sincere and natural. You don't know exactly what they want, so give them a smorgasbord of goodies from which to choose."
The same goes with memorized copy. Be sure you're not so stiff in your approach that you're unable to pivot when a director gives you notes or asks for an adjustment. As mentioned earlier, these situations are where your improv training can come in handy! Flexibility is crucial.
What should I wear?
As with your headshot, wearing bright, jewel tones to an audition can often translate well in the commercial industry. On audition day, avoid heavily patterned clothing or neon colors, which may not translate well on camera. Show that you've put thought into this role. Wear an outfit that reflects where you want to take this character, and be sure to bring your own flair both to your appearance and to the reading.
"You need to fight the urge to imitate the guy that you've seen on these commercials, and focus on bringing yourself to the part," advises Backstage Expert Joseph Pearlman. "Don't try and channel the sophisticated guy that drinks espresso and is a sports car connoisseur. Don't try and imitate the busy mom who loves her kids but is exasperated by her incorrigible husband. You can only be you. Work on commercial copy with the support of a class that helps you bring yourself to the role—while being a busy mom, an espresso-drinker, a frustrated credit card user, a laundry-doer chasing whiter whites. It must always be your version of it."
What can I expect once I actually get there?
So, you've got your audition, your sides, your "version," and you know just the right outfit—but before you can get in the room, you have to get into the waiting room. And it will likely be filled with actors who may look just like you. Be prepared for this. Don't psyche yourself out, and don't size up your fellow actors. (You can make friends later down the line—because you'll likely see them again—but keep in mind that a lot of people just want to get ready for their audition. So don't take it personally if no one wants to get chatty.) Bringing headphones to listen to calming music and taking deep breaths may help calm audition nerves, but figure out what works for you!
Remember to bring your headshot and résumé (firmly attached to each other or printed on the back), a form of ID, and don't forget to sign in when you arrive. Allot plenty of time to get there for your scheduled appointment; even if you don't land this gig, showing up late will not do you any favors.
The number of people in the audition room will vary. Sometimes, it's just the casting director or commercial agent and a camera operator. Other times, there are executives and other decision-makers present. Introduce yourself, deliver what you've practiced, make any suggested adjustments, and say thank you before you leave.
Don't be afraid to ask questions. Neve Campbell likes to ask casting directors what they've already seen so she has the chance to give them something they haven't. "You know that they've seen 30 people before you and they're sick of the process, so what's the point in giving them exactly what they've gotten from everybody else?" she says.
Always remember: An audition is an opportunity to do what you love for an audience as much as it is a shot to build a relationship with a casting director. Even if he or she doesn't cast you this time, if you're a stand-out, he or she will remember you and may bring you in again for another role that's a better fit.
What about voiceover commercial acting? What do I need to know?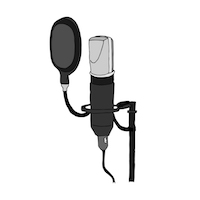 If you're not keen on the idea of being on camera, or you want to supplement your screen commercial work with voiceover work, you might want to look into this line of work!
If you're considering a career in voiceover, Backstage Expert Jamie Muffett suggests asking yourself these 10 questions to assess your compatibility with the job.
1. What am I looking to get out of this?
2. What are my expectations of success?
3. How adaptable am I?
4. Am I good with rejection and disappointment?
5. Am I in a position to commit significant time and effort without guaranteed or imminent reward?
6. Am I excited to learn new skills in technology and business, as well as acting?
7. Is my home conducive to recording? If not, do I know—or am I willing to learn—how to change it?
8. Am I prepared to make a financial investment in training and technical equipment?
9. Am I happy working alone for long periods? How much strain might doing so place on my personal life?
10. Am I in a financial position to support myself and/or my family during lean work periods?
Looking at these questions and answering them honestly gives you a good picture as to what working as a voiceover actor looks like and introduces some of the investment elements we mentioned early on.
Many voiceover actors choose to build their own at-home studios with quality recording devices and noise cancellation materials. This can be pricey, depending on the materials you get but can prove to be a great idea if you're planning on pursuing voiceover more seriously.
A successful career opens up doors to not only commercial voiceover acting, but video games, film and television, as well as audio book voiceover.
If you still want to be a voiceover actor, but aren't sure you want to build your own studio, the traditional audition route might be a good place to start.
Regardless of your decisions, Muffett says, there are seven qualities that every successful voice actor should cultivate—with or without a coach:
Resilience
Focus
Adaptability
A solid work ethic
Playfulness
Enthusiasm
Confidence
That last element will feed back into the first six. When you're confident in your approach, the rest will follow. It can help breathe life into even the "driest corporate reads," as he describes them, and allows you to "switch on that mental button and give your full self when needed."
In our Voiceover Training 101 Guide, casting director and Backstage Expert Terry Berland breaks down everything you need to know about voiceover recording sessions, explaining to first-timers that they "will be directed to enter a glass-enclosed room (the booth) equipped with a mic, script stand, and headphones. The creatives directing you will be on the other side of the glass with an engineer. They'll be speaking to you through a speaker system."
If the creative team is working remotely, "you will be at a studio with an engineer and the creatives will be at a studio in their city, communicating with you and recording you through an line," says Berland. ISDN (Integrated Services Digital Network)
"Just like auditioning, a lot of commercial voiceover work can be done at the professional level remotely through the tools and at-home techniques listed above, but that's often not the case for animated series and videogames," add Backstage staff member Benjamin Lindsay. "Directors want you in the recording studio (sometimes with other actors) to really perfect the vision of whatever talking animal or ninja warrior you happen to playing onscreen.
"It's important to remember, too, that just because you were the voice deemed fit for the job—whether it be an animated series or a commercial for a particular client—you should expect some direction while in the booth. To help with that, actors will often be told the emotional state of their characters or what's onscreen. Sometimes, they're even shown a rough cut of the animation they're speaking for.
RELATED:
What do I need to look for in my contract?
You're officially a working actor. Congrats! There's just one bit of info left that we can offer (the rest of it should come from your director)—and that's your contract.
The terms and conditions of your contract will vary depending on the gig, your union status, and the company. But hard and fast rules do apply:
1. Make sure you read the entire thing.
And we do mean the whole thing, back to front. If you don't know a term, look it up. The internet is a beautiful thing! "Take it very seriously," advises L.A.-based lawyer Tamara Kurtzman. "Don't get swept up with the excitement [of landing the role]. Save the celebrating for after you're confident that what you signed is something you're willing to live with not only in the immediate but in the long term."
2. Figure out how long the contract lasts and if there are any exclusivity agreements attached.

If exclusivity agreements apply, take them into consideration as it could mean you're unable to work elsewhere for a certain period of time. Like Kurtzman says, always think long term!
3. Consider getting a lawyer.
Depending how big the deal is and your understanding of legal jargon, you might want to consider investing (there's that word again!) in an attorney. It could make all the difference later down the line. It's much easier to negotiate a contract up front than it is to break it after you've signed.
Now that you've completed your crash course on becoming a commercial actor, take all the information you found in this guide, and go forth! Set your goals, train, audition, rinse, repeat!
Do you have any suggestions about what we should add to this guide or any of our others? Feel free to leave them in the comments!
Looking for more in-depth advice? Check out our Backstage Guide Library!