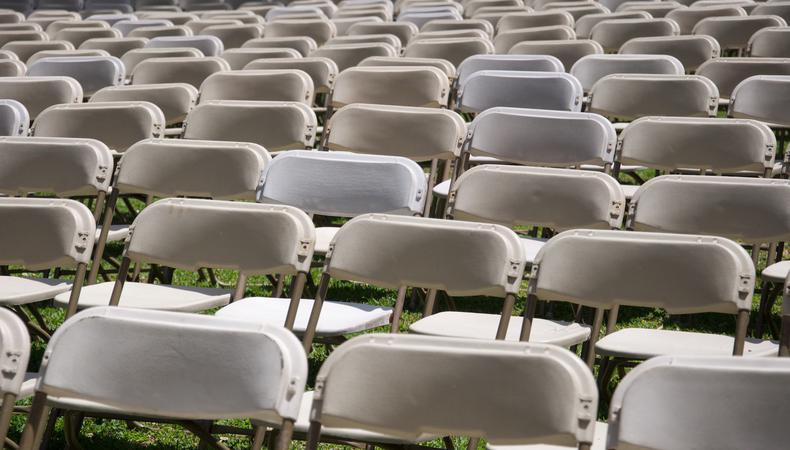 Barrington Stage Company in Pittsfield, Mass. has moved its indoor production of "Harry Clarke" outside. Barrington was going to be the first theater in the country to mount a show indoors using Actors Equity Association members (other companies have been putting on shows indoors using nonunion members).

The pushback around putting on "Harry Clarke" indoors came not from Equity but from the state of Massachusetts. The state is currently in Phase 3 of its reopening process and is not permitting indoor theaters at this time (though outdoor performances and movie theaters are open).

"Harry Clarke" is a one-man show using only two Equity members—performer Mark H. Dold and stage manager Geoff Boronda—hinting at what parsed down theatrical productions might look like in the age of COVID-19. As Backstage previously reported, Barrington was the first professional theater in the nation to radically modify their theater to make indoor productions possible, including removing some of the theater's seats, reducing the capacity from more than 500 to 163. The AC system was also reconfigured and the bathrooms redesigned. And there was an isolated backstage area and regular electrostatic spraying to clean the theater.

"Harry Clarke" will now play Aug. 5–16 outdoors in a tent in the parking lot of the former Polish Community Club in Pittsfield. The same tent is going to be used when Barrington mounts its concert revue, "The Hills Are Alive With Rodgers & Hammerstein," Aug 19–29.
Looking for remote work? Backstage has got you covered! Click here for auditions you can do from home!