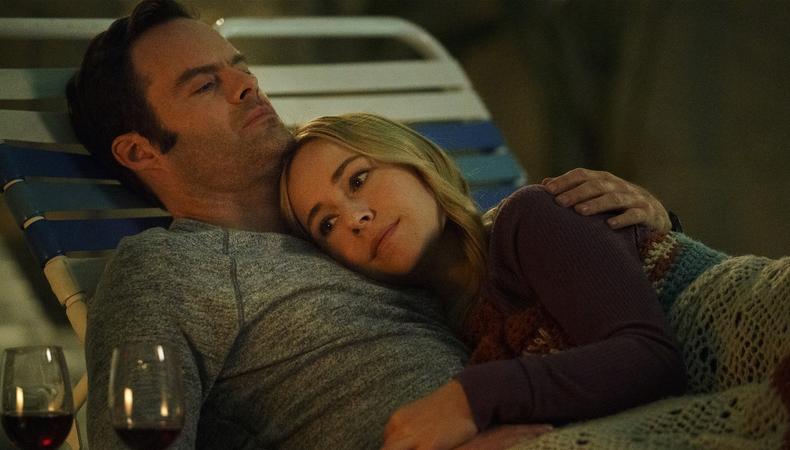 Liz Sarnoff is a six-time Emmy-nominated writer and producer whose expansive credits include "Lost," "Deadwood," and HBO's pitch-black comedy "Barry." Last year, she received an Emmy nomination for writing "Chapter Seven: Loud, Fast, and Keep Going" of the breakout HBO series, which picked up Emmy wins for star and co-creator Bill Hader and supporting player Henry Winkler. The series follows Barry Berkman (Hader), a military vet-turned-world-class hitman who unexpectedly gets bitten by the acting bug while on a job in Los Angeles; it's again nominated this year for best comedy series. Of the continued awards recognition, Sarnoff remains humble.
"You've got to have a love for the work. If you have a love for the work, you will sustain yourself in that," she says. "If you're looking on the outside for sustenance, for things like reviews or awards, you're going to be out of the business."
"Barry" marks a bit of a departure for Sarnoff, who cut her teeth writing for dramas like "NYPD Blue" and "Big Apple" with eminent "Deadwood" creator David Milch. "Bill [Hader] wanted to have a drama writer in the room, which I think was smart, because he understood some level of the show was going to be dark. I was just really lucky it was me."
READ: Sarah Goldberg on Imitating Annette Bening for 'Barry' Season 2
From the start, "Barry" has provided an opportunity for Sarnoff to flex her creative muscles. "We're always, up until the last minute, changing things and trying to get the best out of it," she says. "The cast is very involved in their characters in the show. And, obviously, Bill is the creator of the show and he's on set every day, which is a gift. We're just very lucky that we have a tight group that's very good…. I haven't been on such a positive set since 'Deadwood,' where I felt like people were just there because they were inspired."
Work hasn't yet begun on the HBO series' recently greenlit third season, but Sarnoff teases that fans can expect a continued deep dive into the titular character's complex psyche. "I think it's going to be ambitious," she says. "That's the key to the show."
All roads will lead back to Barry's struggles, both personal and professional. He has become a worse hitman as acting has helped him access his emotions—he can now deliver a performance onstage, but being a cold-blooded killer is no longer as instinctive.
"The question becomes what we want to learn about him, and how does that guide the rest of our cast as far as their journey?" Sarnoff says of her process. "And, you know, how do we get them all to play together as well?"
When she is on the set, the craft has her undivided attention, but the downtime before production begins anew is not an issue for Sarnoff. She learned through working with Milch how to avoid creative burnout and enjoy taking time for herself. "David always told us, 'Don't think about writing when you're not writing,' and [that] was the greatest piece of advice he ever gave me," she reveals—but that's not to say she's not staying busy. In addition to "Barry," she has signed an overall deal with the NBCUniversal-backed Universal Content Productions, so there are irons in the fire. Sarnoff remains committed to bringing forth projects that challenge her.
"I like female-led shows; it's ironic that 'Barry' only has one female character. So, I'm looking for female-oriented [stories], people of color—I really don't want to do shows about white guys anymore," she concludes with a laugh.
This story originally appeared in the Aug. 8 issue of Backstage Magazine. Subscribe here.